Hi everyone!
Recently it was my best friend's birthday and I wanted to make her a birthday cake. The thing is, I like to put in a lot of effort to birthday gifts and I like to get people something that means something to them and is also a thoughtful gift.
Just to give you a bit of an insight, my friend LOVES Goofy. He's her favourite Disney character and she's always loved him. I've bought her a fair few Goofy-related gifts in the past and thought I would carry on that theme with her birthday cake.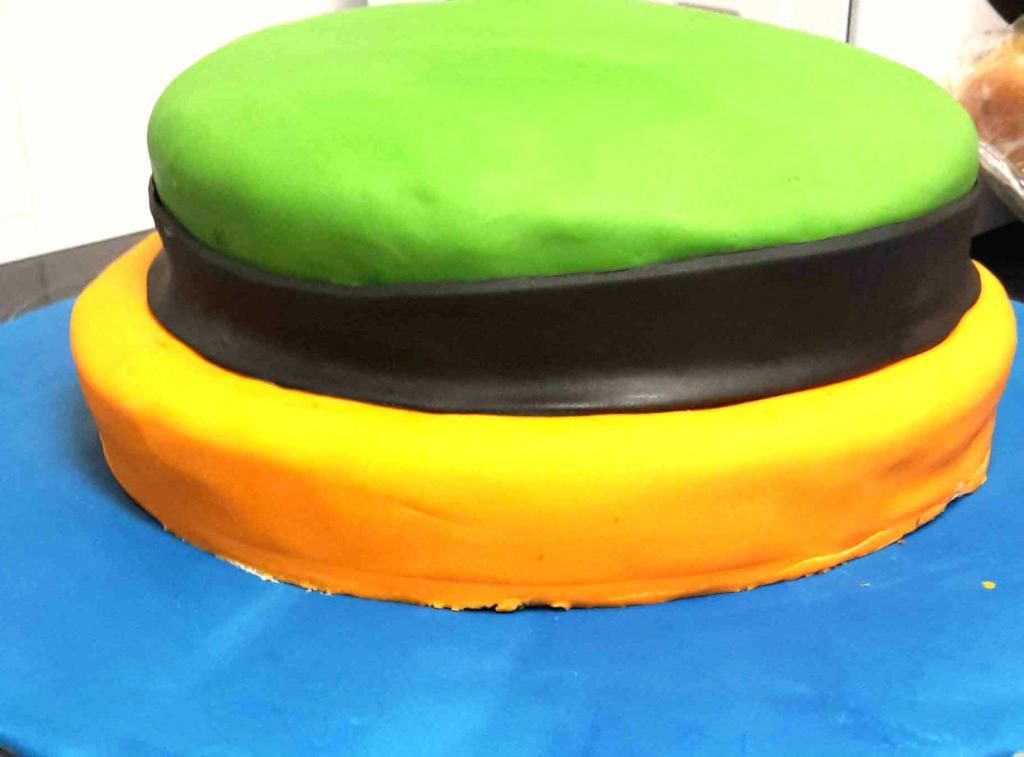 The other thing I wanted to do was attempt a stacked cake. I hadn't tried this before and was REALLY nervous. In fact on the day I knew I had to make the cake, I put it off for as long as possible simply because I was really nervous. Now that I look back, I'm not sure why as it was fairly easy to do, but it seems daunting!
My idea originally was to do a three tier cake but I decided on just a two tier so that it wasn't too daunting for my first attempt. I think what I love about this cake is that it's a Disney themed cake but it's fairly subtle... you probably wouldn't realise what it represented if you didn't know the character. I think that stops it from being a childish cake and helps it to be a bit more mature... Although there's nothing wrong with being childish once in a while! :)
In case you don't know Goofy, I will explain- the baseboard is blue to represent his trousers, the bottom tier is orange to represent his top, and the top tier is green with a black ribbon to represent his little hat. It was a really fun cake to make although it took a REALLY long time to make, although I don't mind that. It was totally worth it, and my friend seemed to really love it which makes it all worthwhile :) Also I'm really sorry for the picture quality- I was in a rush to take photos before I took it to my friend's house!!
So what do you think? Let me know in the comments below! I'm proud of this cake and I'm hoping to do more stacked cakes in the future. I'm also hoping to do a tutorial on how to stack cakes to hopefully make it seem less daunting for others!
Love, Sian xo