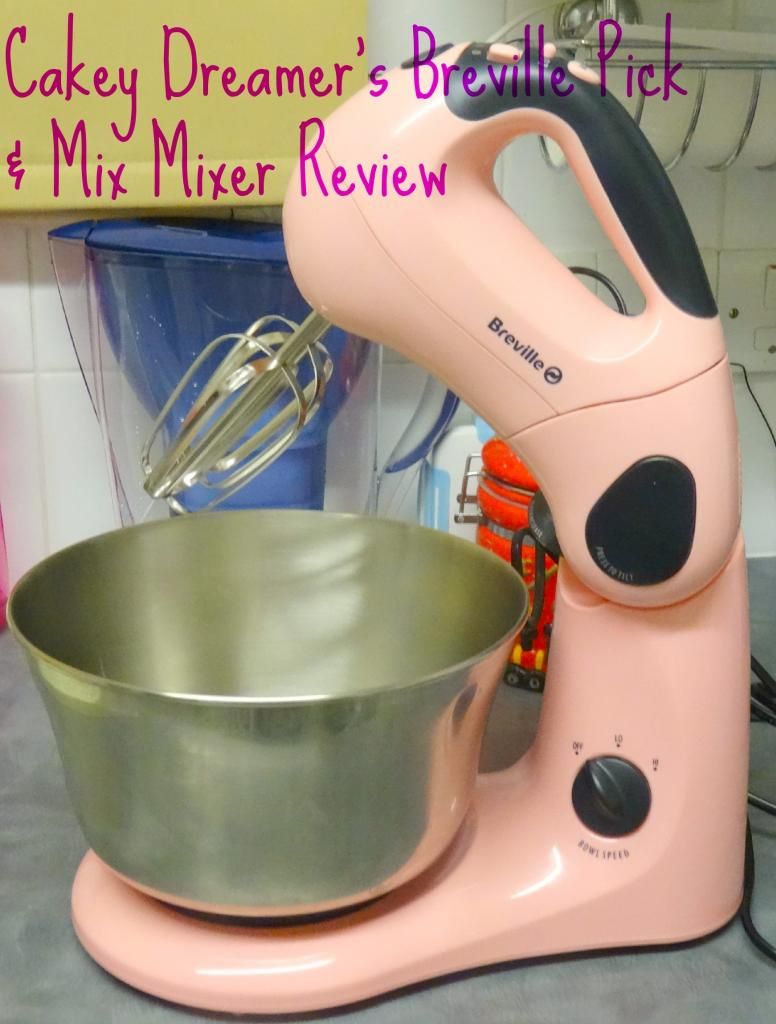 For ages since I first started baking properly, I've wanted a mixer. They look so cool and it makes it SO much easier to mix cakes- I feel like my arm is constantly aching haha!
This Christmas, my lovely Mum bought me this Breville Pick & Mix Stand Mixer to help me make much better cakes. (Not that they were bad before!)
For a beginner, this is an absolutely amazing mixer. Yes, you could spend nearly £400 on a Kitchen Aid (I've seen their Rose Gold one, I'm feeling you don't worry), but if you're just starting out and you're not ready for a big fancy mixer like that then this is perfect!
This mixer doubles between a stand and a hand mixer- so whether you just want a quick mix with a hand mixer or a more intense mix with the stand, it's got you covered!
It also comes with whisks and dough mixers- so it's pretty much perfect for anything you want to bake!
There's plenty of speed settings so you can completely control how fast or slow you want it to mix. I've never gone over the second or third setting because I'm too afraid but I'm sure it's very powerful!
The mixer also comes in cream or green, but as a Pink lover this colour was perfect for me- it's SO cute (It will be perfect in my future pastel pink & pastel blue kitchen that Dan refuses to give into)!
If you're thinking of getting a mixer, would you consider this one? Let me know in the comments- or let me know if you already have it!