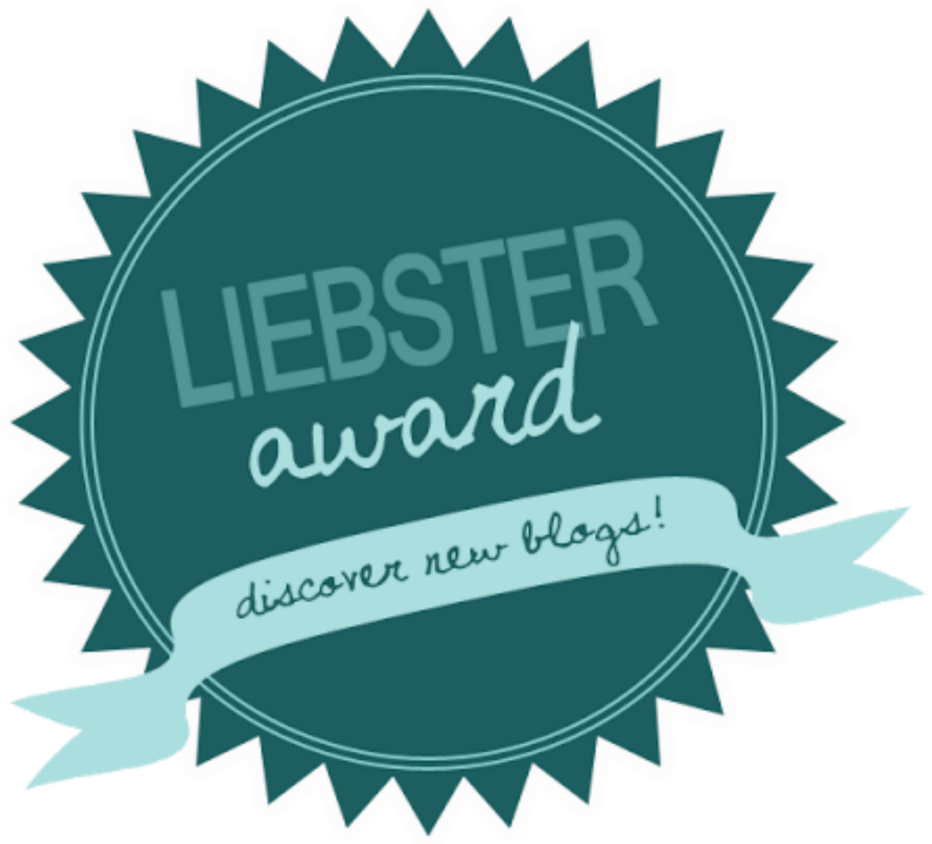 Recently I have been nominated for The Liebster Award by Emily at
Little Food Goose
, which was a lovely surprise and one I am very excited about! It's so nice that in the Blogging community we have things like this to help blogs feel recognised- especially as we all put in so much hard work and effort into our blogs!
The Liebster Award was created by bloggers and is a great way for you to nominate up and coming blogs that have less than 200 followers- giving your and their blogs a boost and building a bigger and better blogging community!
The rules for The Liebster Award are:
Link the person that has nominated you

Answer all the questions that have been given by the nominator

Nominate 11 other blogs that you feel deserve the award

Create 11 questions for your nominees to answer

Notify all nominees through their blog or social media.
My answer's to Emily's Questions
When did you start your blog and why?
I started my blog in December 2014. I went through a rough time at the end of 2014 and found cake decorating as a way to take my mind off of things. As I tried to improve, I found that it was difficult to find information on
how
to start- I could find so many videos on how to roll fondant but what tools did I need, what was important to buy and what wasn't? It was all these questions that then spurred me on to deciding to make my own blog to help other beginners, but also as a place that I could talk to other cake decorators and get tips and showcase my creations!
Which is your favourite food magazine?
I really love Cake Decoration Heaven, it has lots of beautiful designs in it and I love reading it. It only seems to come out each season though which is a shame, as I've now got to wait ages for the next issue! :(
If you could go on a foodie holiday, where would you go?
I would love to go somewhere in America- simply because all the bakeries I have seen there look gorgeous. I'm a really fussy eater, so although some people might answer with really exotic places, I'll just choose a place with a pretty bakery. :)
What's your go-to last minute meal?
Hmm, this is a tricky one! I do love tuna pasta bake, so maybe that? It's pretty quick and easy for last minute!
Which food do you find yourself craving the most?
Chocolate. Or cake. Or chocolate cake.
Where is your favourite place and why?
Walt Disney World/Disneyland Paris- it's just so magical. There's something about being in a place where people can (and do) just burst into song and it's normal, or being in a place where there's always music playing. I'm going back to WDW in June and I cannot wait, even if it has meant that I have been very poor for months while I pay for it!
At what time of day do you find yourself blogging and why?
Mainly the evenings, I like to sit down after work with a cup of coffee and write my blog posts. Occasionally I will also do some work for my blog in my lunch breaks at work, mainly writing ideas for posts and that sort of thing.
What's your favourite crisp flavour?
I'm not a big fan of crisps, I actually find that halfway through the (small) packet I get bored and stop eating them. But I do love skips, and they are prawn cocktail flavour, so let's go with that!
Name a blog that inspires you and why?
I really love
Sweetapolita
. Rosie's blog was the first cake blog I found and I automatically fell in love. Her blog is so beautiful and her recipes are delish. Check her out if you haven't seen her already!
Do you prefer sweet or savoury?
Sweet, 100%. I've always had a sweet tooth, which doesn't agree with my figure :( haha!
Where do you see your blog in 3 years time?
I would hope to have a sustained readership and hopefully I'll be showcasing a lot more of my creations and interacting with a lot more followers! I think for me, this blog is all about interacting with others, whether that be cake decorators or just other bloggers!
Thanks to Emily again for nominating me! My nominees are a bit of a mixed bunch, I really enjoy reading beauty and lifestyle blogs as well as food related blogs, so I've included a few of those in my list too. Do check out the blogs below because they're
all
fab!
The blogs I am nominating are:
DK's Cakes and Bakes
Jessica Louise Indge
Stephh Jayne
What Laura Blogged Next
Bake Then Eat
Jenna Loves Beauty
Amie Becca
Carlys Bakes
Take Two Treats
2 Careless Bloggers
Gleam Girl
My questions are:
What inspired you to start blogging?

Which blog do you read religiously?

What is your favourite thing about being a blogger?

Where do you blog the most?

What is your favourite type of cake?

What is your favourite type of baked good? (e.g. cakes, cookies, pastries etc.)

What do you prefer- snow or sun?

What is your favourite film?

If you could choose your favourite "belonging", what would that be?

If you could only eat one meal for the rest of your life, what would that meal be?

What is your main blogging goal for 2015?