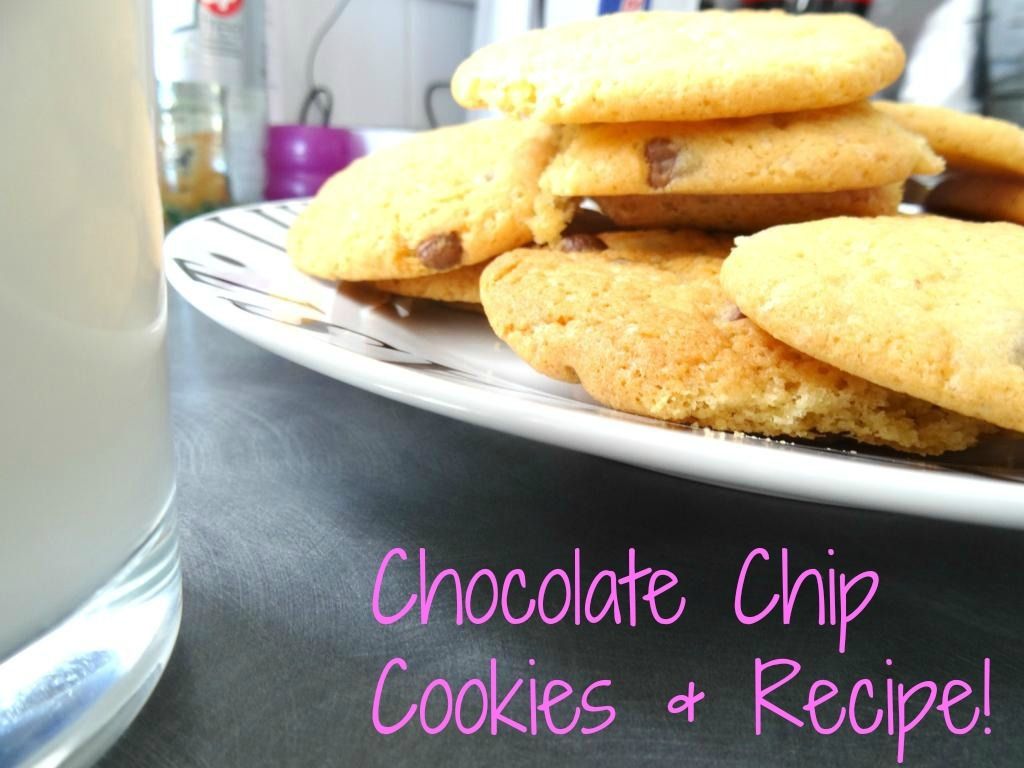 One of my favourite quick & easy treats to make are these delicious chocolate chip cookies.
The recipe for these cookies came from a baking book I have, called
"Baking- On the table in 30 minutes"
. Most cookie recipes seem to take a really long time, you have to make the dough and then freeze it etc. etc., but these are quick and simple and would be perfect for any parents out there who want to make their kids a quick snack- or even anyone who wanted to bake cookies but doesn't want to take ages!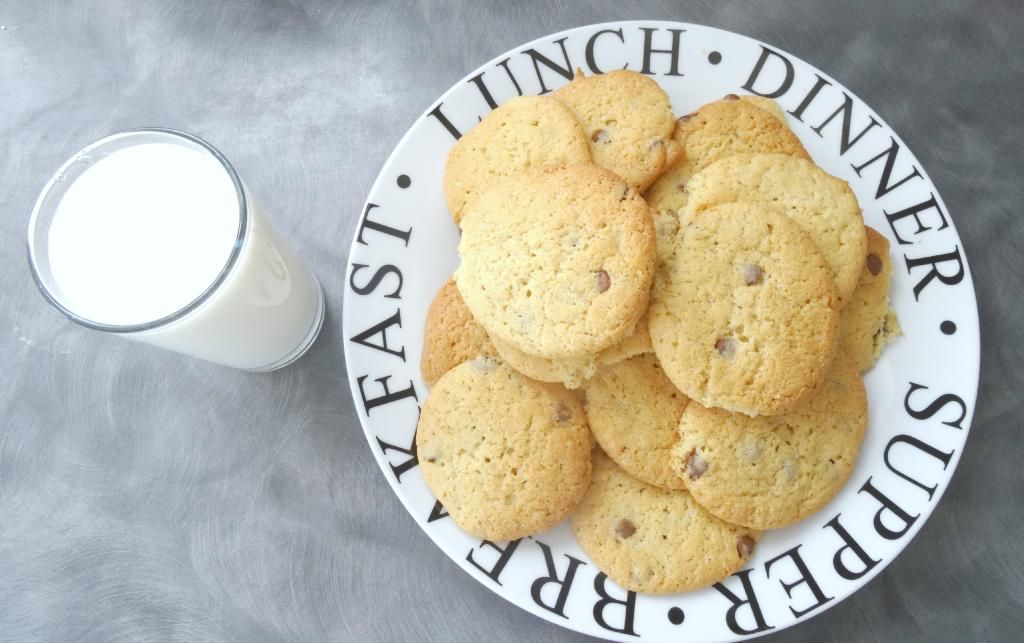 Recipe
Before I go any further I just want to reiterate that this is NOT my recipe, it is taken from the book above which I have linked so you can buy it too!
125g margarine

175g plain flour

1 tsp baking powder

85g light muscovado sugar

55g Caster Sugar

1 egg, beaten

1/2 tsp vanilla extract

125g plain chocolate chips
Preheat the oven to 190 degrees and grease two baking sheets. Melt the margarine in a small saucepan or in the microwave.

Place all the ingredients in a mixing bowl and beat until well combined.

Place tablespoons of the mixture on the baking sheets and space them well apart.

Bake in the oven for 10-12 minutes or until golden brown.

Then take them out and wait for them to cool!
My tips:
The recipe says it makes 8 cookies, so I must be doing it completely wrong because I somehow made 24 cookies and all from the exact recipe above. Crazy. You could also experiment with using dark chocolate chips, white chocolate chips, whatever takes your fancy!
Let me know if you try this recipe,
tweet me
or let me know via
Instagram
, I'd love to see your cookies! :) You can even use the hashtag
#cakeydreamerbakes
!