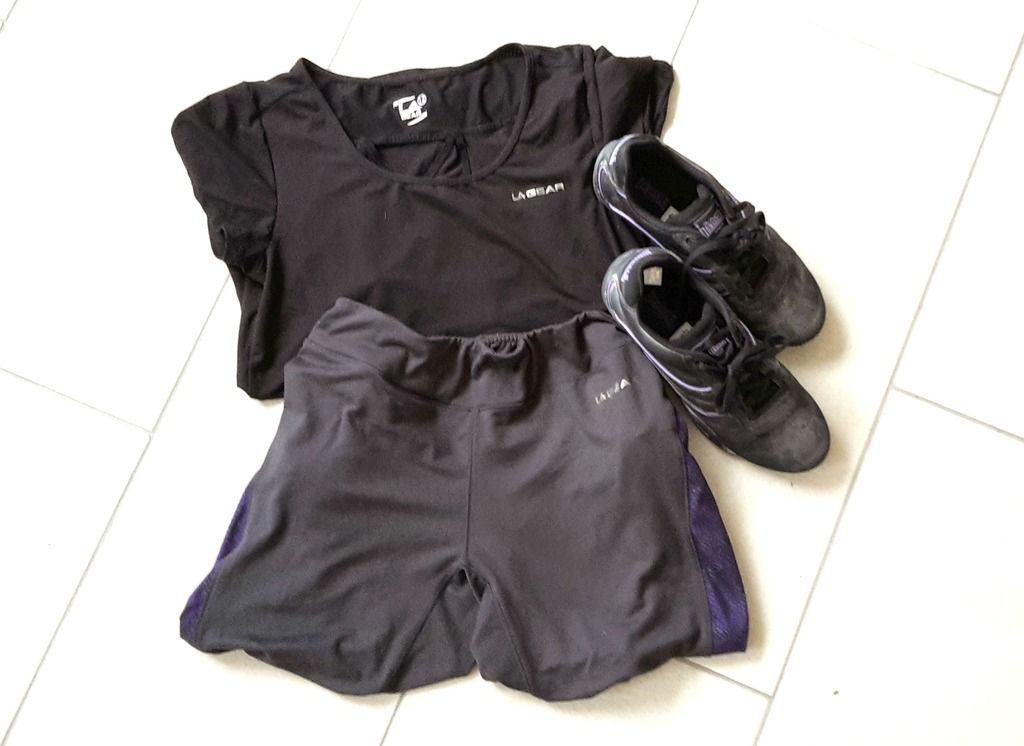 Recently I have made the decision to eat healthier and to get fitter, mainly in order to lose weight before I go on holiday to Florida but also just to get fitter in general! I've been wondering whether or not to share my journey with you guys but I finally decided why not?! Hopefully it will help any of you out there (plus it might inspire me to keep going...)!
This doesn't mean I'm not going to make cakes anymore, it just means that I need to give them away to friends and family rather than eating them myself- which is probably much nicer anyway! I love cake decorating way too much to give that up, so this blog will continue just the same I promise! :)
So the first decision I made was to start running. I started doing the Couch to 5k programme, which eases you into running and in 9 weeks gets you to run 5k. The strange thing? I
love
it. I say strange because I really dislike exercise and I've always hated running, but something in me just decided to start and I've never looked back! I've become a bit obsessed with it and I genuinely look forward to my runs. I found that at the beginning I really struggled but I'm now four weeks in and I can run much further and for much longer than I could before! I've actually even looked up jogging routes at our hotel in Walt Disney World, so I'm clearly pretty committed to making this a long-term thing!
The second decision I made was to do other workouts. I want to tone up and running alone won't do enough. I've found lots of good ones on Youtube which I try to do 3 times a week on my rest days from running to keep my body active. I try to find ones that are fun, because I tend to get very bored. I've found a few like this one:
30 Minute Beginner Full Body Workout
, which is fab but HURTS. Weirdly though, I enjoy aching after a workout because then I know I've done some real work and made some progress!
The third decision (which really you would think would be my first decision) was to eat healthier. The reason it was third? It's the one I struggle with most. I ALWAYS give in and eat rubbish, and even now I'm struggling! Once I'd started making an effort to exercise however, it pushed me to make better decisions when it came to food- what's the point in all that running and working out if you're gonna eat loads of cake?! I still eat the occasional bit of cake or chocolate, but for the most part I am trying to be good. I started a little bit at a time and worked my way up. Now I incorporate more fruit and veg into my diet and eat a lot less sugar. It genuinely makes you feel a LOT better in the long run.
But is it working?!
- The answer, I'm very happy to say, is yes. I've already lost a few pounds AND I've lost 6cms from my hips and 3cms from my waist. It's slow going but I know that now I'm eating healthier and working out more and more it will hopefully help the loss to speed up. People are already noticing a difference in me and my uniform at work is going to have to be resized soon because it's getting very loose!
Has anyone else recently started getting fitter? Let me know how it's going! Also if you have any tips, feel free to let me know in the comments below or tweet me @cakeydreamer. The more tips the better for me! :)
Also I hope you enjoyed this post. Since I've started branching out to blog about other things as well as baking and cake decorating, I've been enjoying blogging a LOT more and I hope that that shows in my writing!