Did you guys know that I love Disney? Probably not, I hardly ever mention it. However, fellow Disney fan
Jess
asked if I would do some posts about all my Disney trips, and it doesn't take much convincing to get me to talk about Disney, so I thought I would do a couple of lifestyle posts dedicated to the Disney trips I've been on!
So why is this post called The Princess Challenge? I've been to Disneyland Paris quite a few times and I'd only ever met Belle, Ariel and Tiana. You can read the story about my first Belle meeting in my post,
The Disney Tag
. I'd heard from a friend of mine that WDW was much better in terms of meeting characters and I was obsessed with Instagram accounts that posted pictures of Disney World (I'll link some at the bottom of this post!) and they always seemed to meet Princesses, so I set myself a challenge of meeting all 13 Princesses.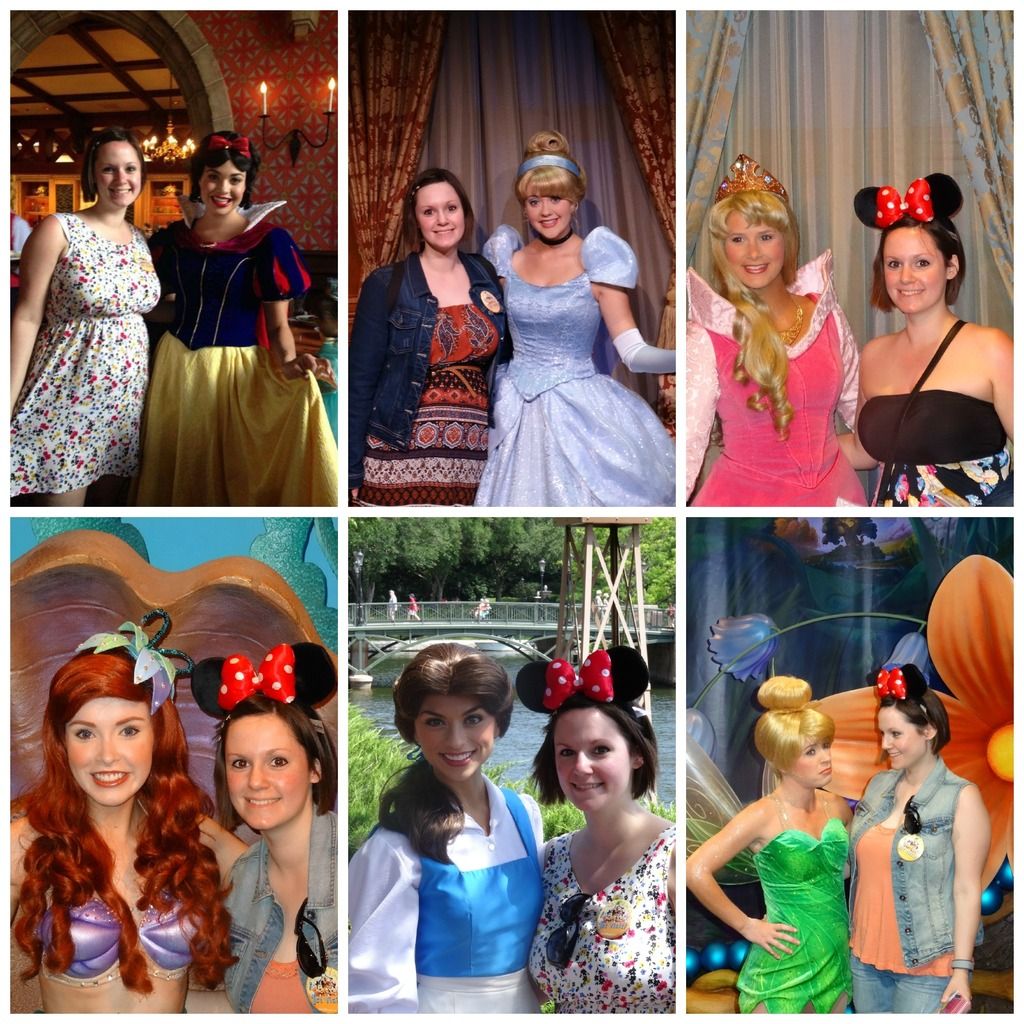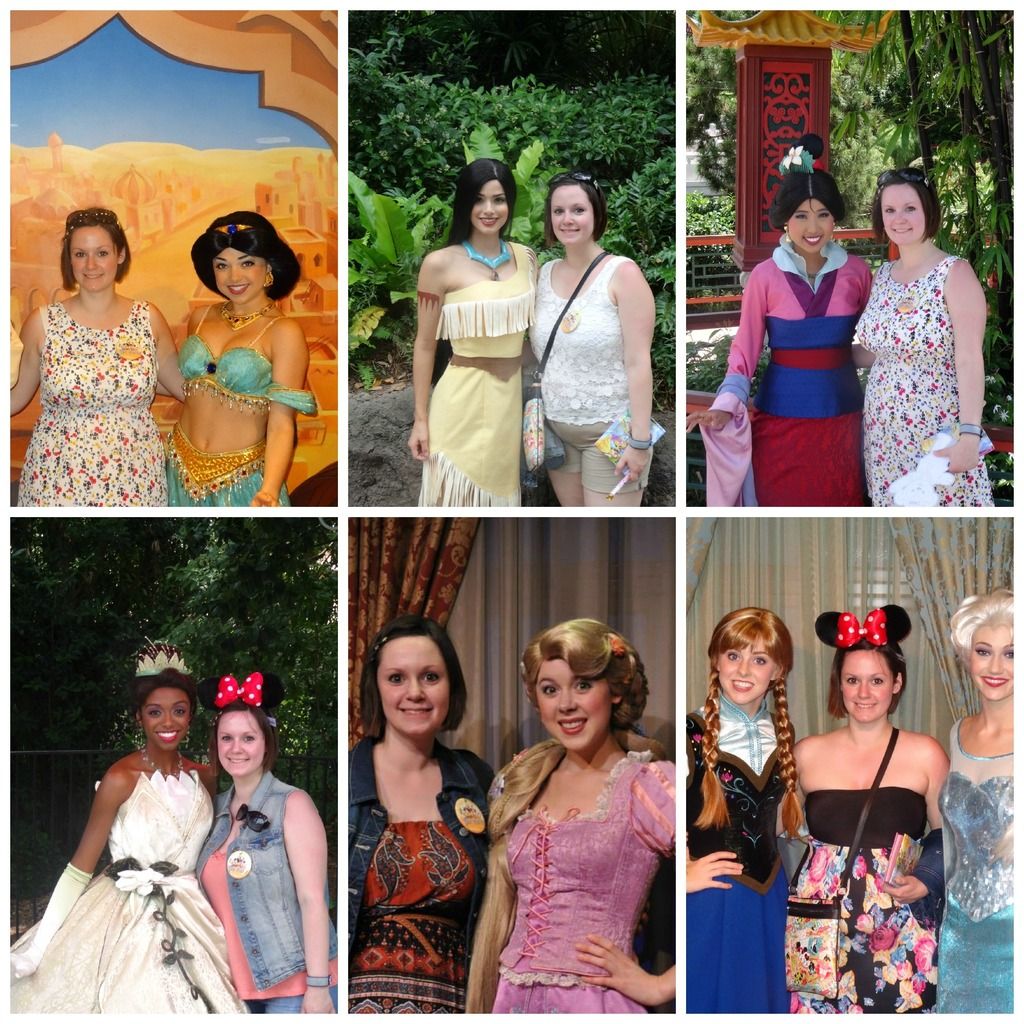 Before I start, I KNOW that Tinkerbell is not a Princess but I like things to be organised and matchy, and otherwise I wouldn't have had the collage even. :)
As you can tell from my grinning face, I was extremely happy to meet them. I unfortunately don't have that many stories to share, but I think in this case, a picture tells a thousand words. The girls that are "friends with" the characters are just incredibly good. They are so realistic and I realise that's their job but you can feel yourself slipping into the dream world with them. Even my boyfriend was getting into it and we both didn't think he would!
Did I complete my challenge? NO. :( I was one short, I didn't meet Merida from Brave. However, we did get ourselves a reputation- a family actually came up to me and Dan and asked us where they could find Mulan, because they'd seen us in so many queues for Princesses, they assumed we would know. I'm still not sure whether to be proud or ashamed of that!
But I'm going again in June 2015, so the challenge is back on and I WILL complete it!
My favourite Instagram accounts for WDW related pictures:
So have you been to any of the Disney Parks and met any of the Princesses? I'd love to hear your experiences! :) Also, let me know if you're enjoying these posts because I'd love to make more!
Have a very Disney day!