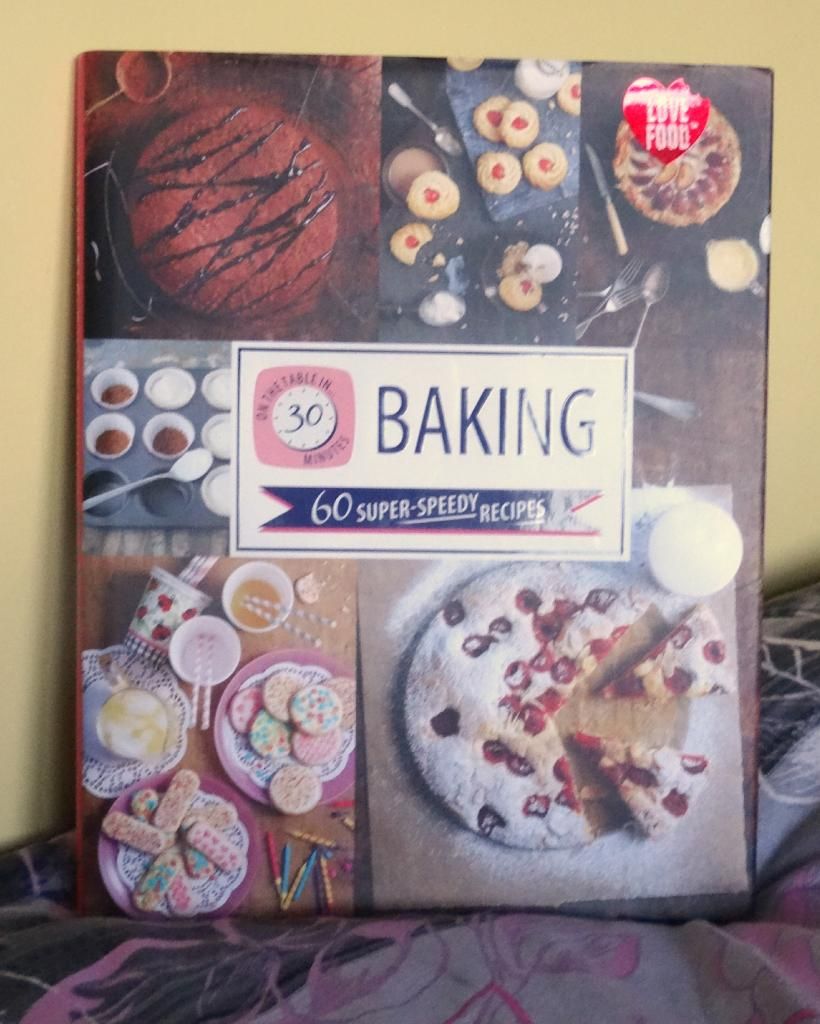 Continuing from my last book review, which you can find
here
, this time I'm going to talk about a slightly different type of book.
On The Table in 30 Minutes- Baking
is a book designed to give you recipes that can, as the title says, be on the table in 30 minutes.
This book has all sorts of baking recipes: pastries, biscuits, cookies, brownies, cakes and much more, so it definitely would be suitable for any keen bakers out there.
Some of my favourite recipes are the ones that look like they're going to take a really long time but then you realise that it's only going to take you 30 minutes- that still amazes me even now! I love the cookie recipes, my boyfriend loves cookies but most recipes take FOREVER so it's nice to have some quick recipes that I can whip up for him to feed his inner cookie monster. (You might also remember my
chocolate chip cookies
which I told you were made from the recipe in this book, so guaranteed the recipes are fab!)
What don't I like? Not much really... The only quip I have is that in some recipes it tells you to use shop bought things, which I get because otherwise it wouldn't take 30 minutes but for me I love to make things from scratch. But it's truly not the end of the world, the book isn't stopping you from making those ingredients from scratch if that bothers you too!
Who would I recommend this book to? Well, I'd say newbie or amateur bakers for one. By that, I mean people who like the idea of baking or enjoy baking but perhaps don't want to go all out and spend hours in the kitchen. Also parents- these would be perfect recipes to do with children who aren't going to have the attention span to spend a long time baking, these are quick and easy and they're going to be able to eat them in 30 minutes which is always a plus!
Have you got this book? If you do, let me know your favourite recipes in the comments below! :)