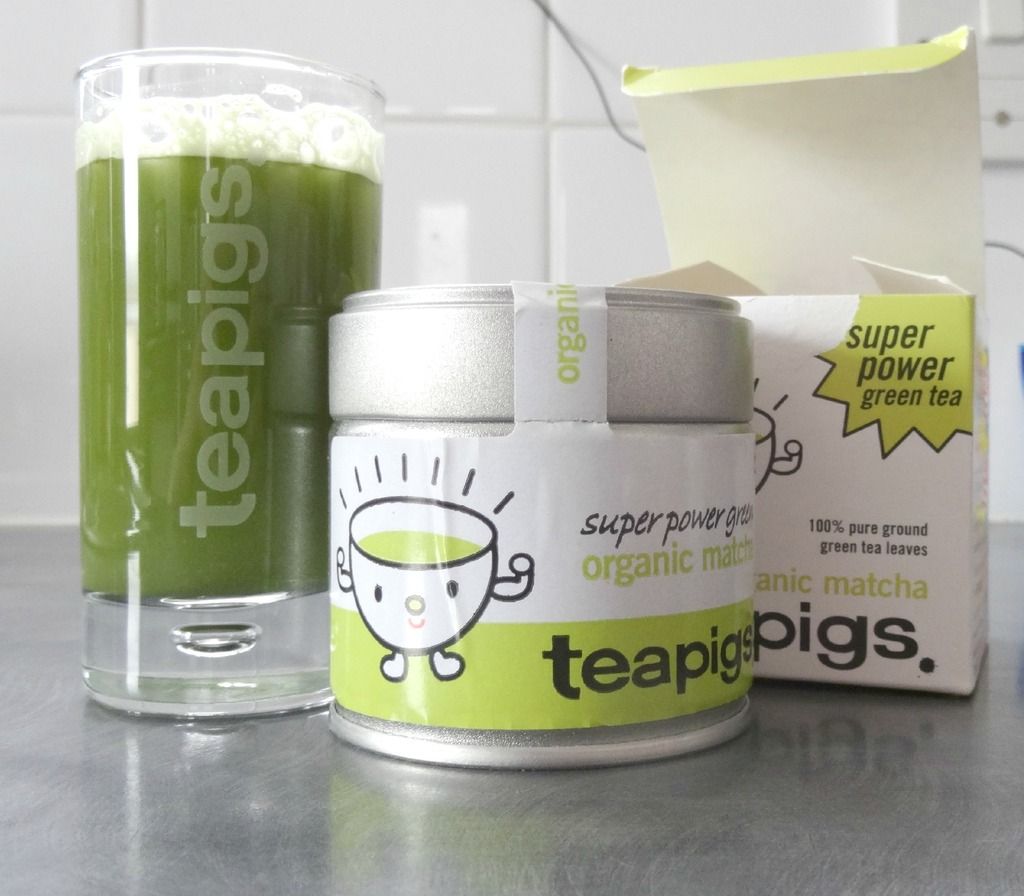 As you will probably know if you've been reading my blog for a while, in preparation for my holiday which is in 29 days (eeeek!), I have been trying to improve my fitness and health in order to try and lose weight- but also just because it's nice to feel healthy! So when I was asked by
Teapigs
if I wanted to try out their Matcha tea for 2 weeks to support their Matcha May campaign, I jumped at the chance!
The Matcha green tea comes in powder form, which means you get more nutrients than you would from drinking normal green tea. It's also great because you can add it to anything- I loved having it with orange juice as well as in hot water! It doesn't have a strong taste, but it definitely has a subtle sweetness to it which is nice. It smells very natural and I definitely felt like I was drinking something that was going to be good for me!
I'd read and heard all about the benefits of drinking Matcha green tea but I don't think I was prepared for how much of a difference I would see! I often have a problem with my tummy bloating, but after a few days of drinking Matcha the bloating had gone and my tummy felt SO much better. This is a BIG deal to me because it's something I've suffered with for years... Exercise has really helped but hasn't completely gotten rid of it, but drinking Matcha and exercising as well seems to have done the trick! (Obviously that's just a personal thing and I can't guarantee it'll be the same for anyone else!)
It was also really great to drink it in the afternoons after my lunch breaks. I often go running on my lunch breaks and in the late afternoons after the adrenaline and endorphins have worn off I can get a bit sleepy and I used to drink coffee to wake myself up a bit. The past two weeks I've been drinking Matcha instead and it made me feel so much more energized which was great!
Overall, I definitely enjoyed the two weeks of trying Matcha and I will definitely keep using it, I've had fantastic results! Have any of you ever tried Matcha tea? Let me know your thoughts in the comments!
The Matcha Tea Starter Pack was sent to me for review by Teapigs, however all opinions are my own!