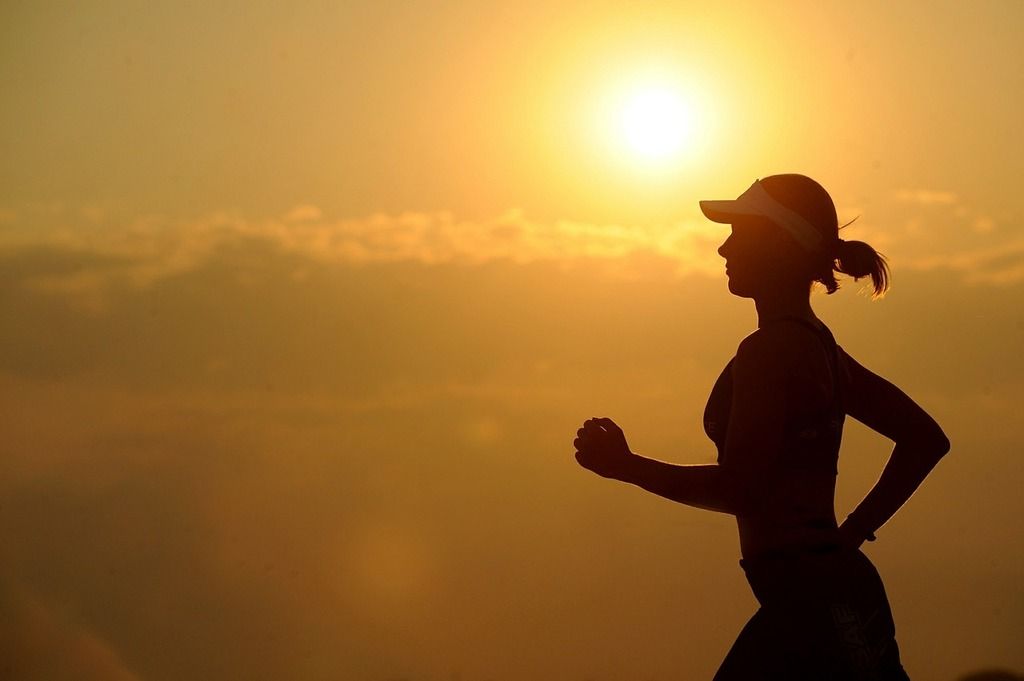 IT'S A FAB MOOD BOOSTER

One day I was at work and I was in a FOUL mood. It doesn't happen very often, but occasionally I will get in a grump and it's so hard to get myself out of it. However, I went for a run and I felt better immediately. Usually I would eat my problems away, but this time it was different and I felt a million times better!

IT'S GREAT FOR CREATIVITY

I read this somewhere and didn't believe it, but honestly I have had SO many ideas about this blog or my cake decorating while running. I tend to try and think about anything other than running while I run so I don't realise when I'm tired, so my mind is free to wander. That's when some of my best ideas have come to me!

IT'S INEXPENSIVE

All you really need is a decent pair of running shoes and sensible clothes to wear. Of course you can then go onto get things like the holders for your phone/iPod, bumbags (because where will you put your keys?!) etc., but the main expenses are really just what you will wear. If you get decent ones they will last you a long time!

IT'S MOTIVATING

I do genuinely believe this- when I first started the couch to 5k, I could not run at all. I could barely even complete the first part of the programme. Now I can run for half an hour, and that's only in 2 months! (Seriously, if you are looking to start running, I cannot recommend the couch to 5k programme enough!) The part I found the most motivating was seeing the difference in my body but also in my stamina. It's the little goals, being able to run for 1 minute, then 3 minutes, 5 minutes, 20 minutes, 30 minutes etc. that really helps you to stay on track with your weightloss or getting fitter. It really helped me to start eating healthier as well, because I didn't want to ruin all my hard work by eating a pack of biscuits!
If running doesn't work for you, then that's fine too! I honestly believe that you should never push yourself to do something you don't enjoy. If you try it and you love it like me, then that's fantastic! But if you don't, try something else that will work for you. There's nothing worse than hauling yourself out of bed to do exercise you hate.
Find whatever you enjoy and do it as much or as little as you want.
If you'd like to chat to me about running (because I love to chat about it), feel free to leave me a comment or tweet me @Cakeydreamer! :)