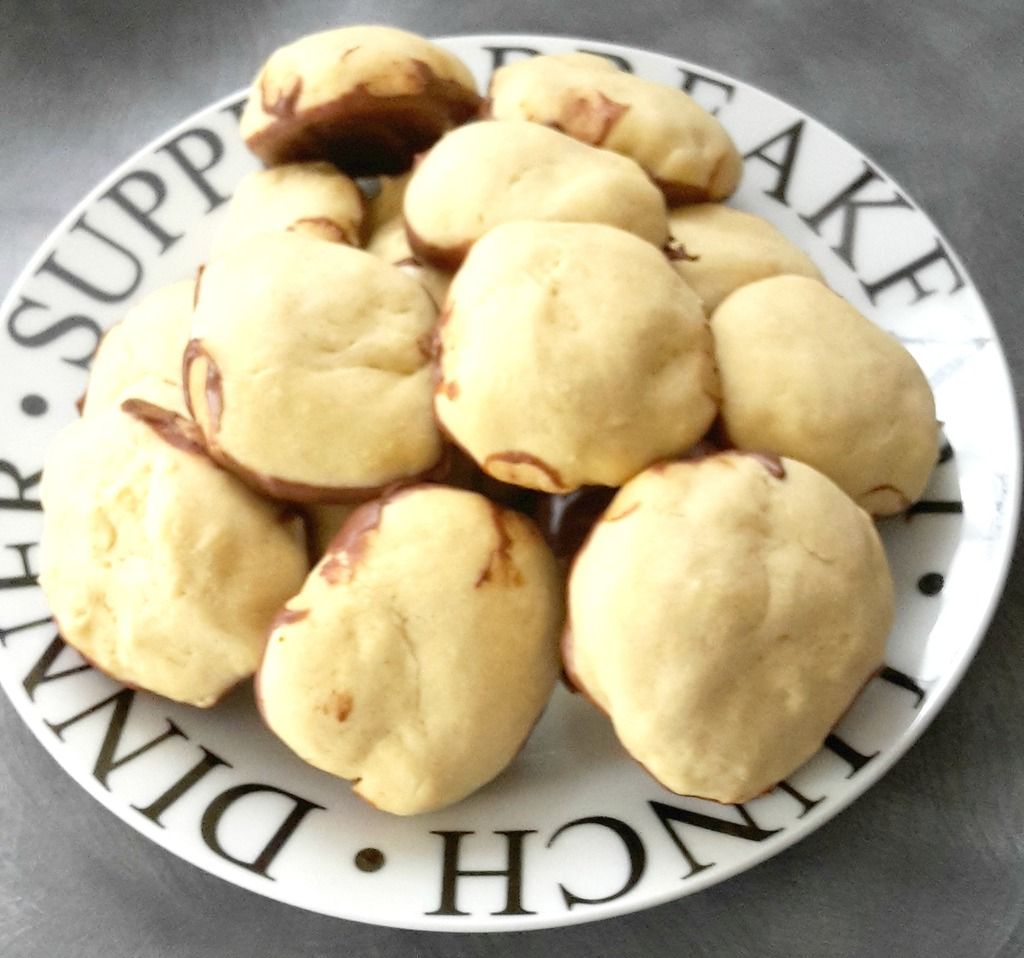 I have always been a huge fan of butter cookies, and chocolate biscuits are my favourites so I thought it was about time I tried making some for myself!
Using the same recipe I used for my
Cherry Butter Cookies,
I made some smaller bitesize biscuits. Actually, they weren't meant to be as small as they turned out. I'm not sure why they ended up so small, I think I thought they were gonna be a lot bigger than they actually were! They still tasted gorgeous though haha. Then I "dunked" them in melted chocolate to make them chocolate butter biscuits!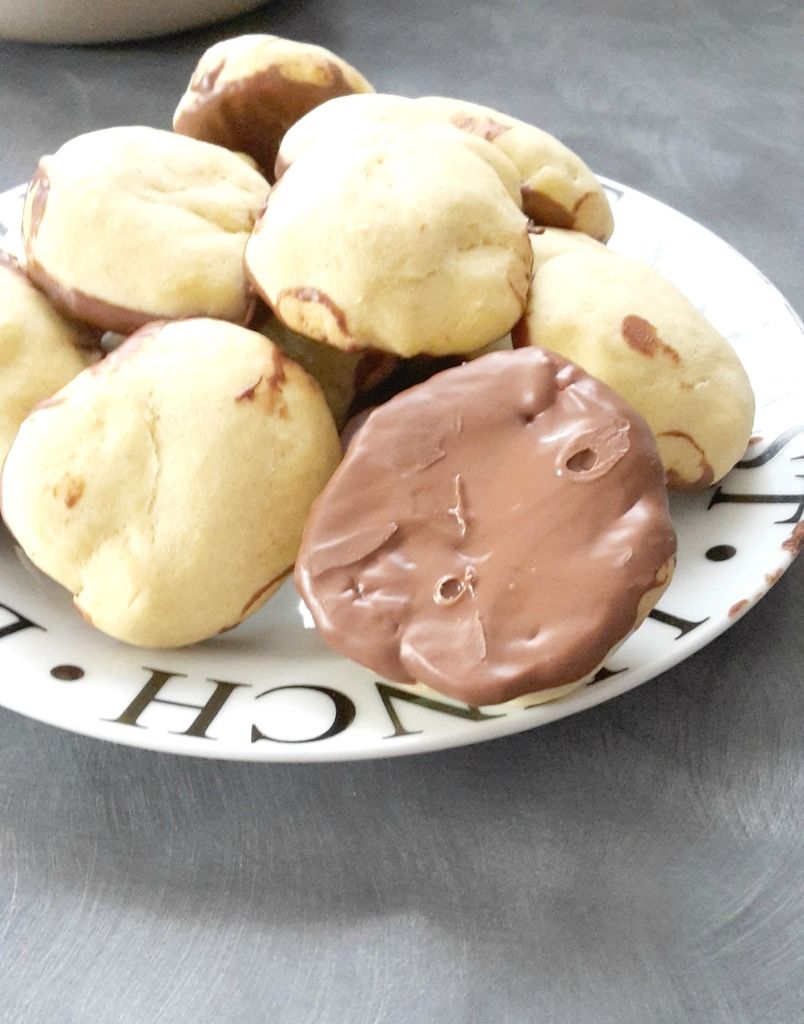 I've never tried anything like this so for a first try it's not too bad! The chocolate went EVERYWHERE but for me, as long as it tastes good then it's a winner. I think next time I'll try making them more flatter... I'm not sure why they became semi circular!
Let me know what you guys think- go easy on me though, they could be worse! :)