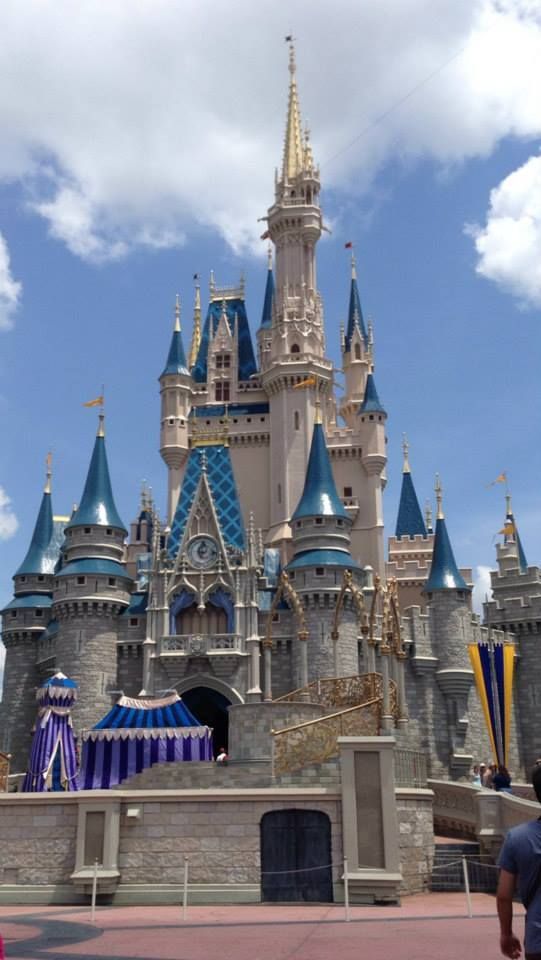 As part of my Disney Trip mini-series, I thought it might be helpful if I wrote some of my top tips for planning a Walt Disney World holiday. I feel like I could also do a Disneyland Paris one, but it actually needs less planning and to be honest,
Danielle from Underland to Wonderland
has done some fab posts on planning a DLP holiday!
I just want to say that I am in no way an expert, I've actually only been to Walt Disney World once and am going again in a couple of weeks, but these are some things I learnt from last time and am hoping to learn from for this time! I hope you will find them useful!
1. YOU WILL NEED TO BOOK THINGS
Yeah. It does suck a little bit, it's nice to go with the flow on holiday, relax and just do what you want when you want, but at Walt Disney World this kind of isn't an option. You want a table at somewhere like Be Our Guest or Cinderella's Royal Table? You're going to have to book it.
Quick tip-
You can book a table at a restaurant 180 days before you go on holiday. That might seem crazy, because it's 6 months in advance, but places like Cinderella's Royal Table will book up FAST. You're much better off being prepared than not getting to go to different restaurants because all the tables have been booked for every night of your holiday.
2. FASTPASS IS YOUR FRIEND
We barely used the fastpass last year and this is something we definitely will do this year. We only had a week last year and a lot of it was spent queuing. However if we'd taken advantage of the Fastpass option, we could have cut half of that time and had more fun! You can also book Fastpasses 60 days before you go on holiday. Particularly useful for things like the Animal Kingdom safari and Soarin' in Epcot, which are very popular.
3. YOU WON'T GET EVERYTHING DONE!
True story, sorry. Even if you go for two weeks like we are this time, you still won't manage to fit everything in, there's too much! Really though, isn't that the point- to make you want to go back? Each park is huge and if you've been to Disneyland Paris, each park is bigger than either of the two parks there. Whereas you could probably do everything in DLP and then some, you just can't in WDW. There are four main parks, two water parks and Downtown Disney to see and do, which is fantastic, but just don't be too hard on yourself if you don't get to see and do it all.
4. DO YOUR RESEARCH
This is what helped us out a LOT. We'd already looked into what rides we wanted to do, what characters we wanted to meet etc., so when we got there we just headed straight for those which saved a LOT of time. If you really want to cram in as much as possible, I would seriously recommend doing that, so you don't waste time umming and aahing over which rides to do.
5. USE THE MY DISNEY EXPERIENCE APP
Disney, you got this one right! This app is incredible, it tells you the waiting times for rides, characters, gives you maps, lets you book fastpasses, restaurants, gives you a timetable of everything you have scheduled for that day, lets you do a wishlist of all the rides you want to go on so you don't forget any... I could go on, but I won't. Just download it.
6. JUST HAVE FUN
I know you won't believe me, but all this planning does actually help you to relax and enjoy yourself. If you know that everything is booked, you know where you want to go and what you want to do, it takes a whole load off your mind and you can just be free to enjoy the sights and sounds and smells of Walt Disney World.
So I really hope that helped! Walt Disney World is one of my favourite holidays I have ever been on. I would never say it is better than Disneyland Paris because DLP holds a huge place in my heart, but it is definitely bigger and it offers a lot more in terms of meet and greets and rides etc. If you are planning a Walt Disney World holiday and these tips help you then please let me know!
...And prepare to be spammed with lots of WDW pictures from June 17th!