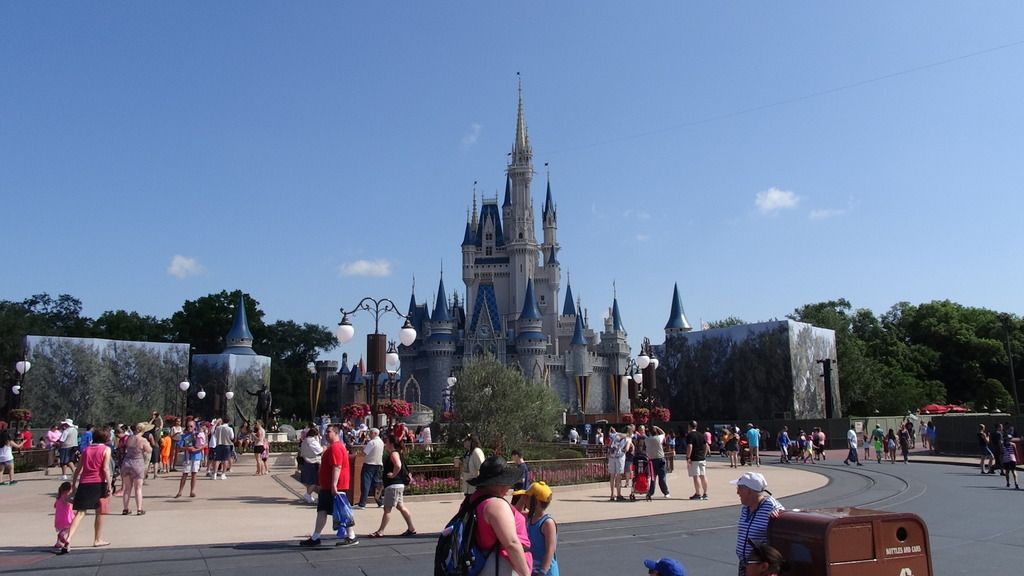 So as you probably know by now, I recently visited Walt Disney World. If you'd like to read my other posts about my trip, you can find them all
here!
Ah, Disney's Magic Kingdom. A place where elephants fly, Princesses reign, people queue for hours to meet a mouse... yeah I'll stop now. But I LOVE Magic Kingdom. It's very much like the Disneyland Park in Paris which may be why- plus I'm a huge Princess fan and they really do reign in Magic Kingdom.
Because I love Magic Kingdom so much, I could talk about it all day but that would be way too long for a blog post! So instead, I'm going to share with you my top things to do in Magic Kingdom. (I'll try and keep it short...) Also, this list will NOT include Character Meet'n'Greets, as you can see that
here
!
Dumbo the Flying Elephant
The iconic ride that you HAVE to do, Dumbo the Flying Elephant is essentially a child's ride, where you board your very own Dumbo and go "flying"! I think the Dumbo ride is one of those rides that Disney could NEVER get rid of. I love it!
Wishes Fireworks Display
Disney's gorgeous fireworks display every night at 11pm, all about wishes coming true. I found myself getting really emotional, but then I'd also just got engaged when I watched it!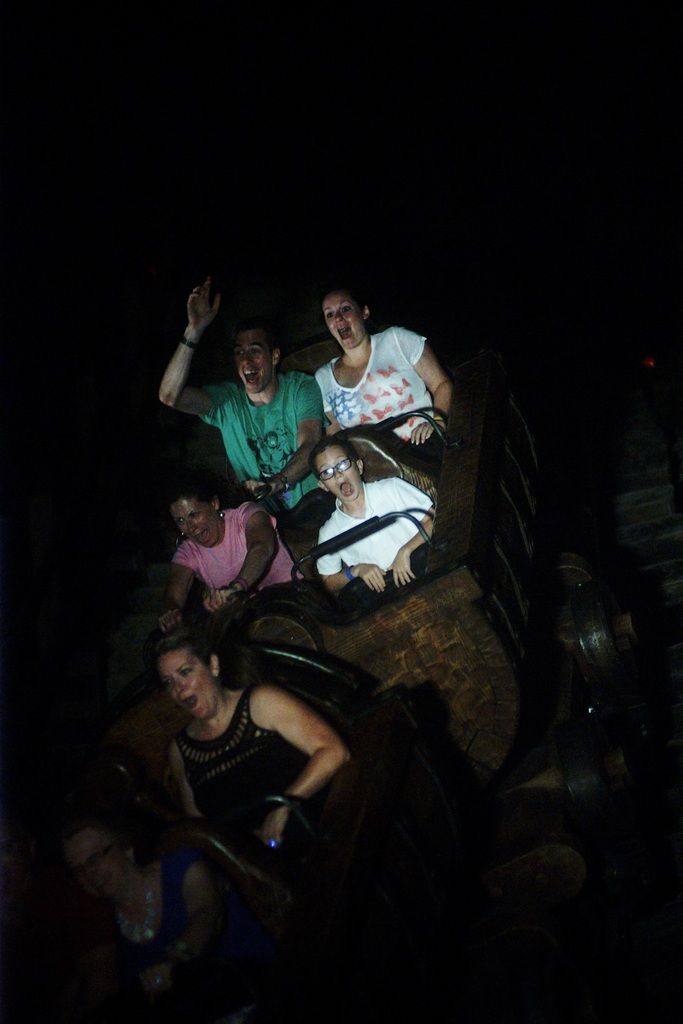 Seven Dwarfs Train Mine
This ride opened last year in Magic Kingdom when me and Dan were there, but all the fastpasses had gone and the queues were about a 3 hour wait. This year the queues were shorter, but still were around a 1-2 hour wait, which is hilarious as the ride itself only lasts 50 seconds. It's actually the shortest ride in the Magic Kingdom! Luckily we managed to get a fastpass- it was SO worth it. It is short, but it definitely feels longer than 50 seconds and has enough thrills to keep you entertained. If you can get a fastpass, definitely do it, but maybe don't wait 2 hours for 50 seconds...
P.S, my face may be funny in the above picture but that little boy looks hilariously terrified!
Big Thunder Mountain
I'd never been on this ride before and I'm not great with fast rides so I was terrified when I went on it... but I LOVED it. I actually made Dan go on it about 5 times. My tip- go on it at night. It's so much better as it's dark so it's harder to see what's coming!
Splash Mountain
Again, an iconic Disney ride and another one I was terrified of but ended up loving! I hate drops but it's really not as bad as it seems, although it does feel like it takes forever to be over! I'd definitely recommend going on this ride!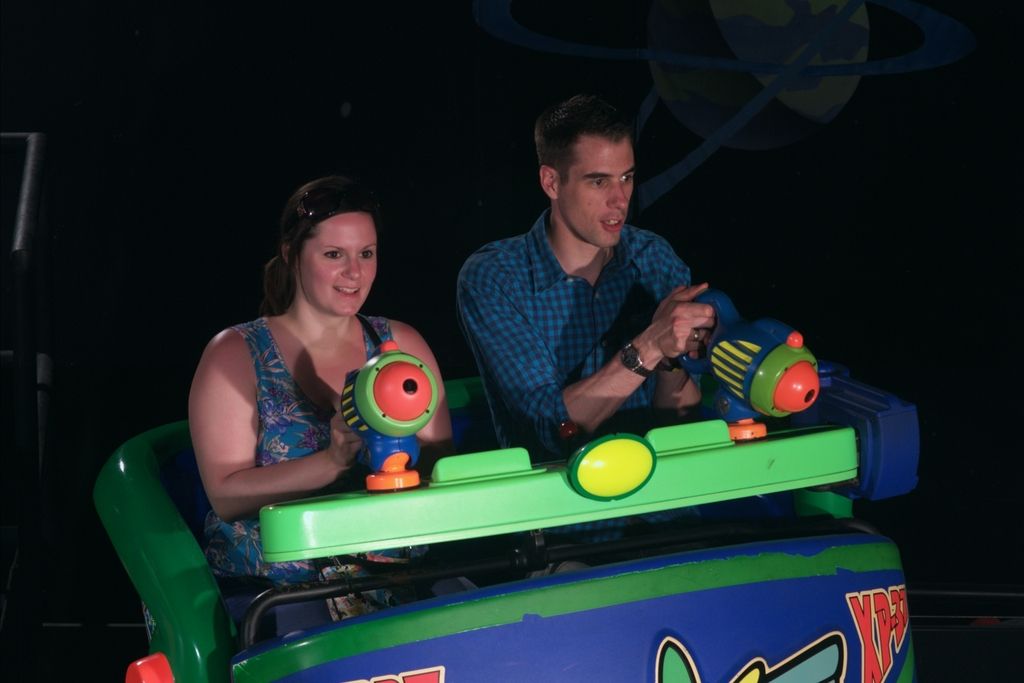 Buzz Lightyear's Space Ranger Spin
Another ride that we went on about 5 times, BECAUSE I'M SURE DAN KEPT CHEATING. Or I suck. I probably suck. But anyway, it's still so much fun using your laser gun to help Buzz defeat the evil Emperor Zurg!
I honestly could go on and on, but I will stop myself there. Writing this post has made me realise how much I miss it there already! Let me know your favourite parts of Magic Kingdom if you've visited- or what you think you would enjoy if you haven't been!