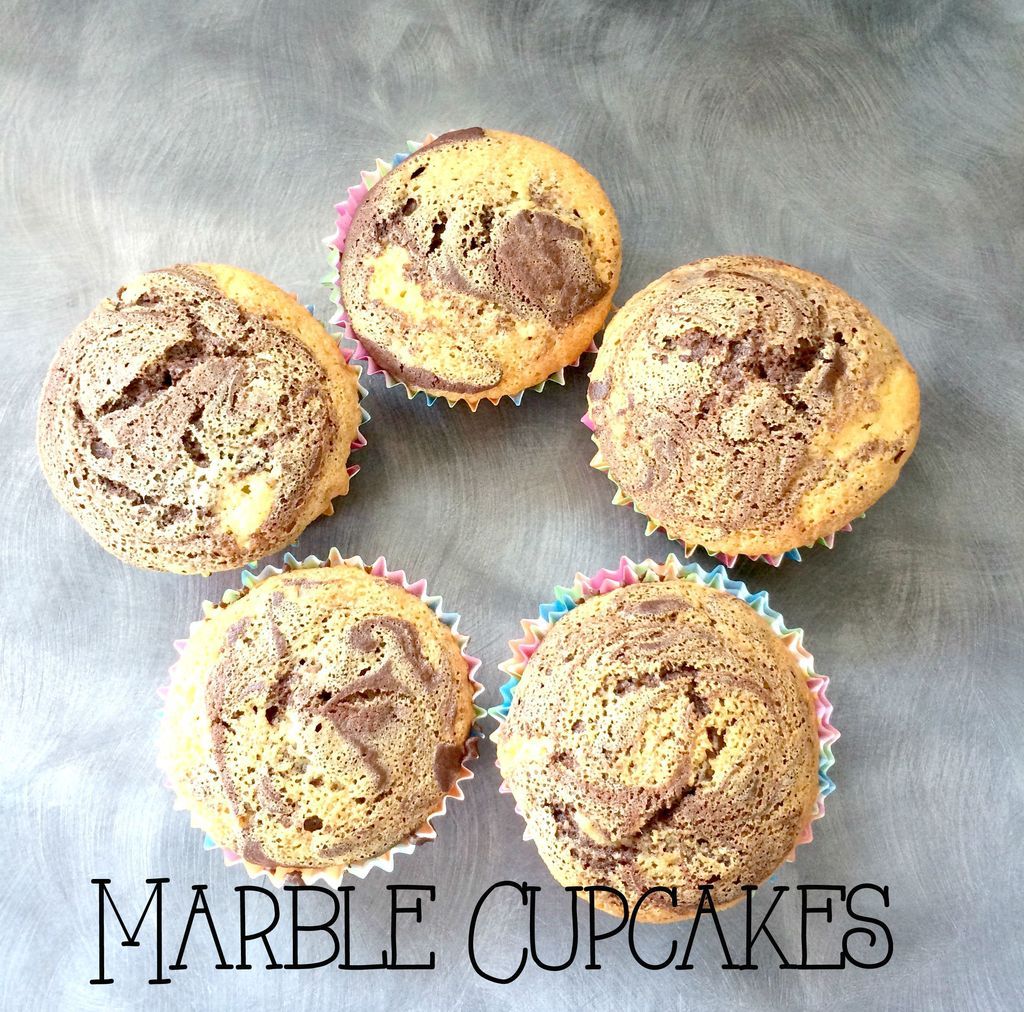 I've finally been able to bake again, hooray! I'd taken a bit of a break from baking simply because it started to feel like more of a chore than something I WANTED to do. After I came back from my holiday I really felt like I actually wanted to start baking again, so I'm really happy that I've got the baking bug back!
Something I've been wanting to try for ages has been Marble Cupcakes. I've made Marble Cake many times before but decided this time to take that recipe and turn it into cupcakes. As you can see, they turned out pretty well and they tasted delicious. Marble cake is perfect for when you can't decide whether you want chocolate cake or a vanilla cake (don't pretend you don't know that struggle). Instead, you can have both in one delicious package!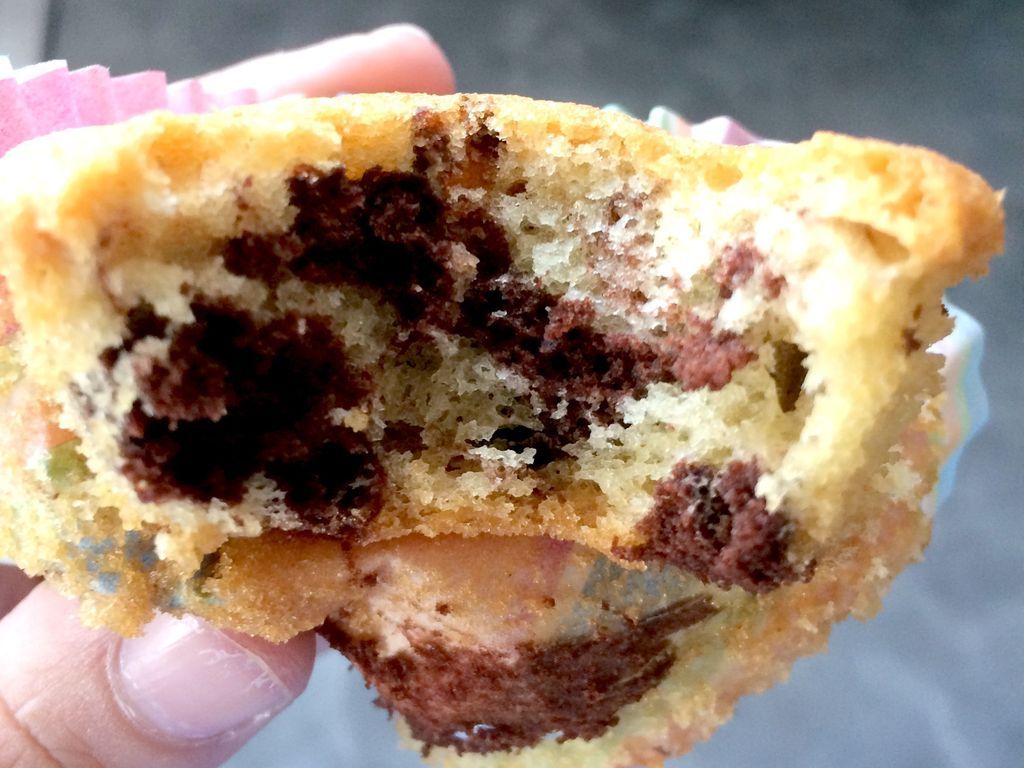 Recipe:
Ingredients:
175g softened butter

175g Caster Sugar

175g Self Raising Flour

2 Eggs

1 tsp baking powder

1 tsp Vanilla extract

2 tbsp cocoa powder
You will also need cupcake cases! I managed to make 12 cupcakes out of this mixture.
First, mix together the butter and caster sugar in a mixing bowl until butter has become creamy.


Then add the eggs, flour and baking powder to your mixture and mix well.


Take a separate (smaller) mixing bowl, and pour half of your mixture into this bowl.


In the first mixing bowl, add the teaspoon of vanilla extract and mix well.


In the second mixing bowl, add the 2 tablespoons of cocoa powder (Depending on how "chocolatey" you would like it, you can add 1-3 tablespoons)


Once your two mixtures are ready, spoon a teaspoon of each into each cupcake case until they are half full. For example, for mine I added one spoonful of vanilla, one spoonful of chocolate, another of vanilla and another of chocolate. Keep taking it in turns in each cupcake case, making sure that you are completely covering the base of the case.


Once all the cupcake cases are full with mixture, take a cocktail stick and start swirling! You should see that marble effect starting to take place. But don't swirl too much! Remember that the chocolate is stronger than the vanilla, and if the chocolate becomes too "dominant" it will turn your cupcakes a complete brown colour and there will be no marble effect. Unfortunately I am speaking from experience!


Bake in the oven on 180 degrees for around 22-25 minutes, depending on how large your cupcakes are.


Leave to cool and then enjoy!
After that, it is completely up to you- you can leave them without icing or you can add vanilla or chocolate frosting. Or if you're feeling REALLY adventurous you can make a mixture of both frostings and have marbled buttercream! But I'll leave that for another day... ;)
Let me know if you try these for yourself and feel free to ask me any questions in the comments below!