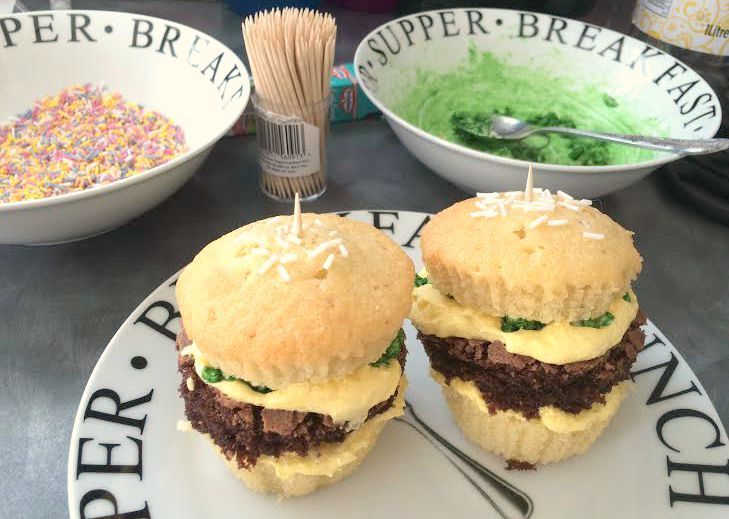 I love burgers. Seriously, just ask any of my friends, whenever I go out for dinner I will nearly always order a burger! So when I saw
Nerdy Nummies' cheeseburger cupcakes
, I knew I just
had
to try them for myself!
Although they took a while to make, they were pretty easy! The burger bun is made from vanilla cupcakes, the beef patty is a brownie and the cheese is yellow buttercream icing. In Nerdy Nummies' version, she also adds red icing for ketchup, but I left this out- I don't really know why, I guess because I never have ketchup in my burgers! She also uses coconut shavings for the lettuce, but coconut isn't a big love in our house so I used white chocolate shavings and added green food colouring! Then for the sesame seeds, I added white sprinkles and put a cocktail stick through them to keep them together- plus it makes it look even more like mini hamburgers!
P.S., do you know how tedious it is to sift through coloured sprinkles trying to sort out ONLY the white ones? Very. Very tedious. Totally worth it though.
If you want to try them, I definitely recommend watching Nerdy Nummies' video to learn how! I think they're perfect for maybe a post barbecue snack or maybe for a children's birthday party! What do you think?