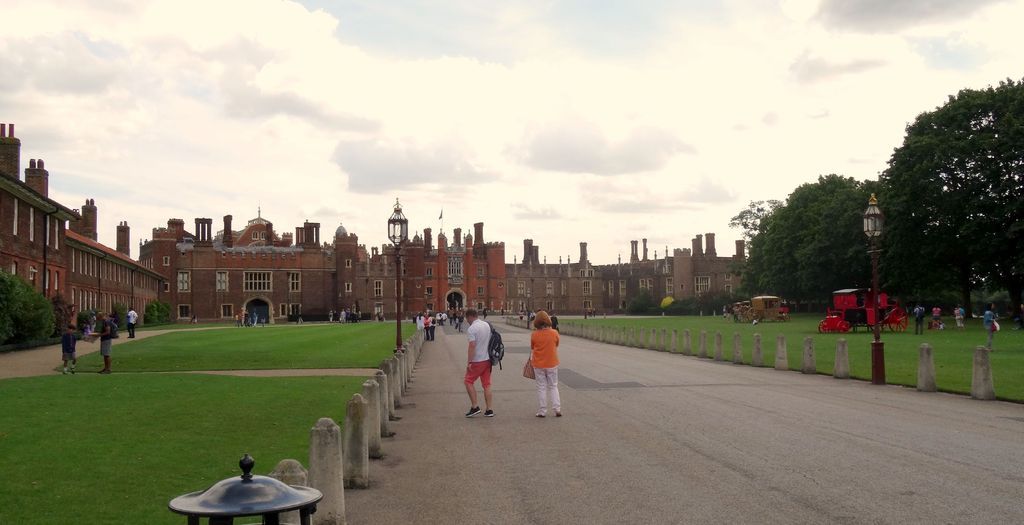 Recently, my mum's American friend has come to visit us. It's her first trip to the UK and she's been so excited which has been really lovely to see- often I think we all take for granted how many amazing things the UK has to offer, so it's nice when you see it all through someone else's eyes!
One of the places we took her to see was Hampton Court Palace. For those of you who don't know, this was King Henry VIII's main home and houses a lot of memorabilia of his time, as well as King George II and Queen Elizabeth I. I used to live not far from Hampton Court, so I visited there a lot when I was younger, so to revisit was really lovely. Plus, I've read a lot of fictional books recently by Philippa Gregory all about King Henry's time and so it was really interesting to imagine the stories in the actual palace. Maybe that's a bit sad, but I enjoyed it anyway!
I think one of my favourite parts was to see where all the Kings and Queens lived, as in their bedrooms or "apartments" as I believe they were called back then. I really enjoyed all of it to be honest, although there were some rooms that had nothing but paintings in them and to be honest, I kinda found those a bit boring! I don't want to ramble on too much about it though, so I'll let the photos speak for themselves :)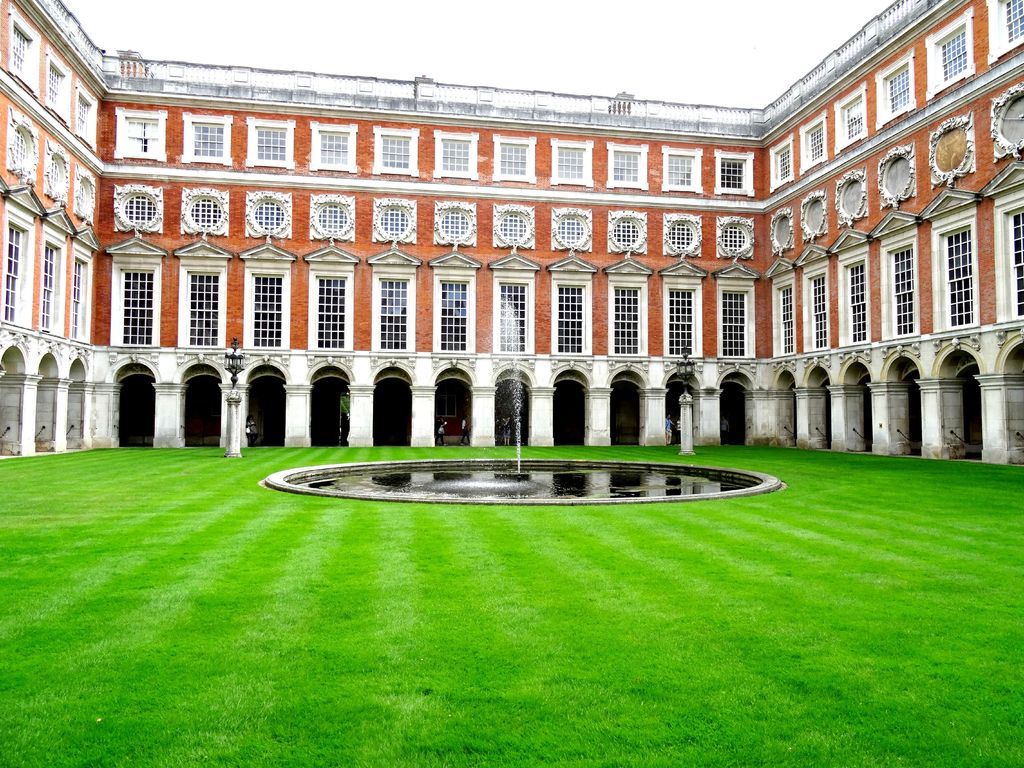 The Fountain Courtyard- doesn't it look pretty?!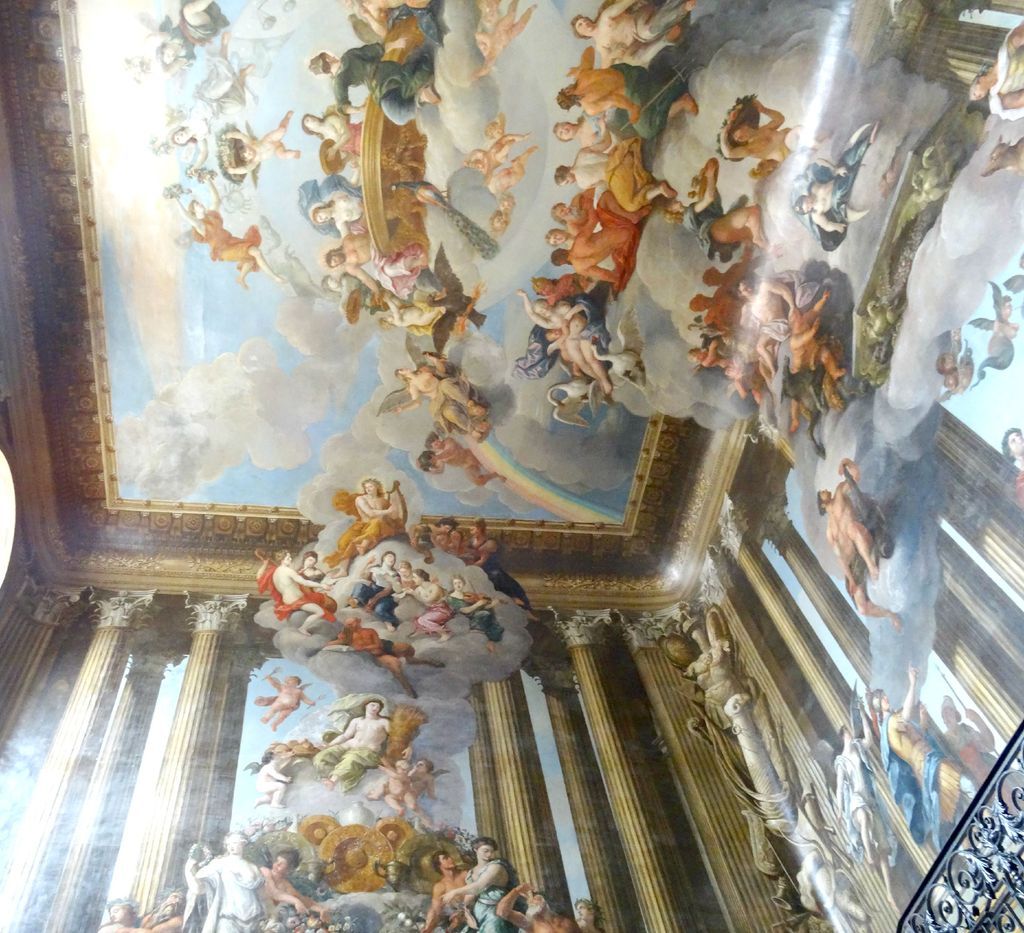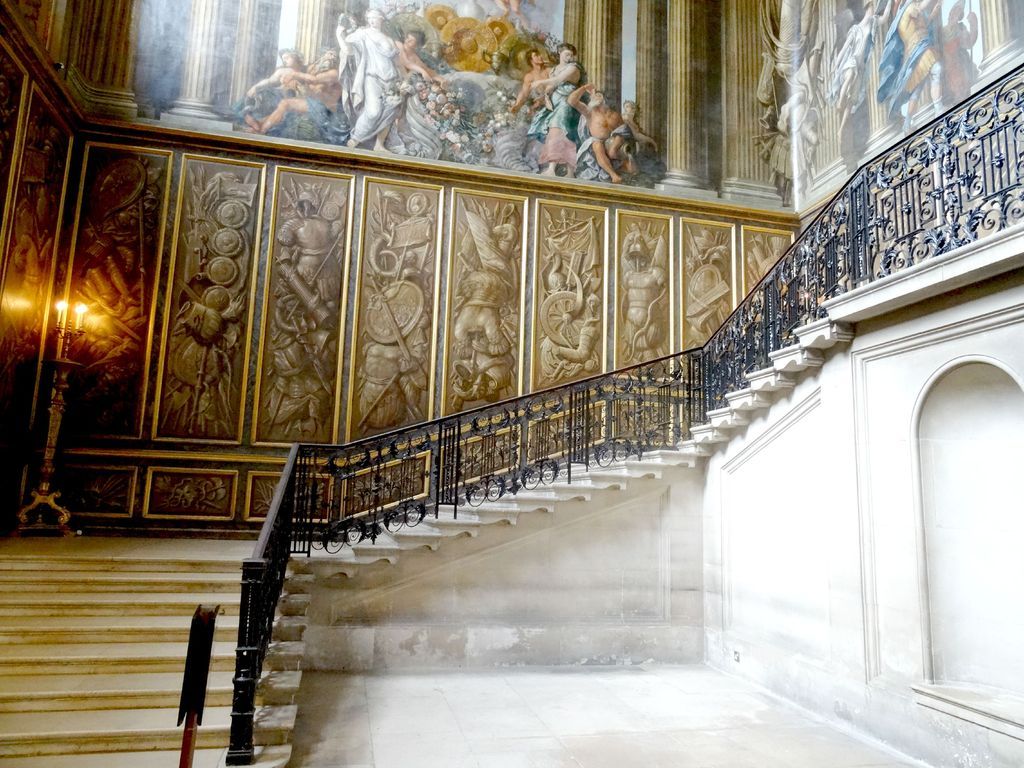 I love grand staircases- especially ones with paintings like that!
This is the table where King Henry VIII and his wife (whichever one he had at the time haha) would sit during banquets. I kind of expected it to be grander!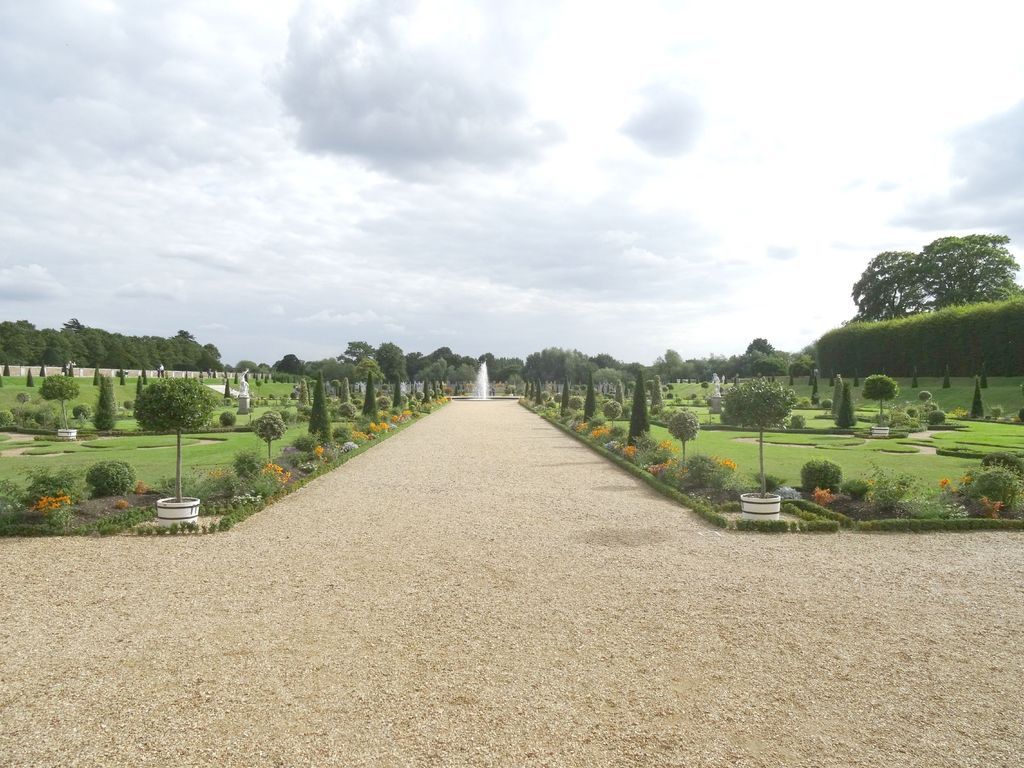 The Privy (Private) Gardens- aren't they gorgeous?! They lead down to the River Thames just beyond the fountain. They're so beautiful, I'd love to have gardens to walk around in like these!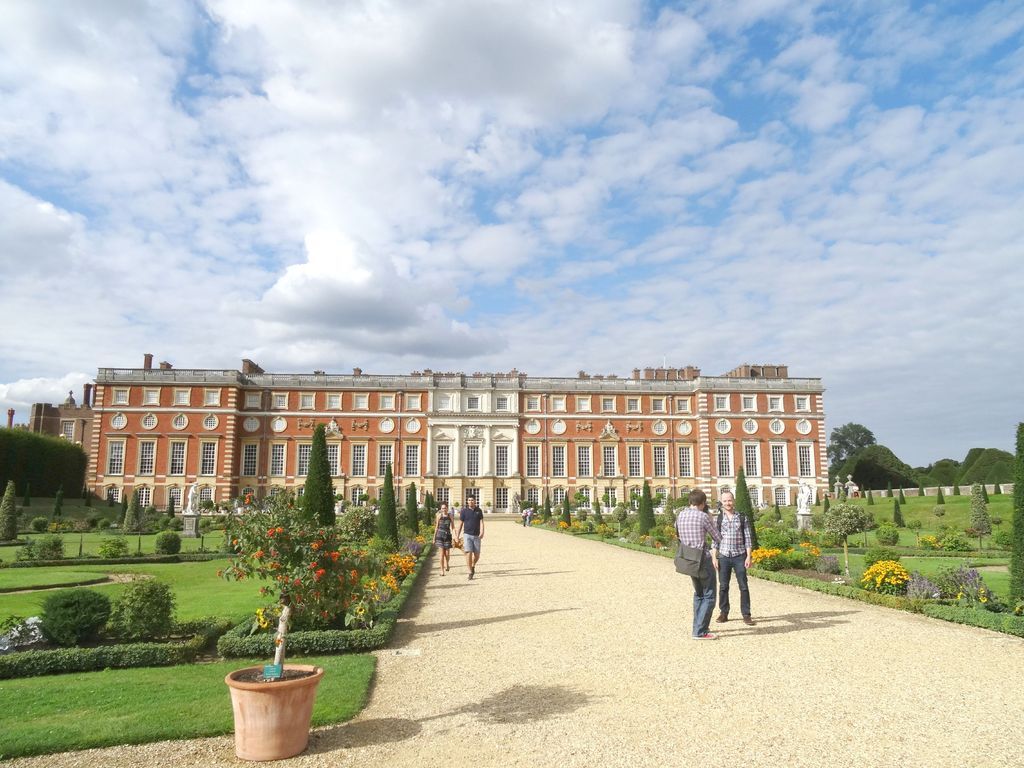 The back of Hampton Court Palace and some of the Privy Gardens.
Do you like visiting any historical places? Let me know which ones you love to visit! If you don't live in the UK, what historical places do you have in your country? I'd love to know!