Ever since I watched Grease as a child, I've always loved the idea of the 50's. Not everything about it of course, but the diners and the outfits, the music, it all seemed like such a fun time to be a teenager!
Near where I live is Nelson's Diner, a place in between Basingstoke and Newbury which serves American style food, with 50's style decor and servers dressed in 50's style attire. I've been coming to Nelson's for years, but thought I would share my most recent visit with you!
One of my favourite things about a visit to Nelson's is the milkshakes. They have over 50 flavours and all are just as yummy as the next. They even have a few unexpected flavours- like Christmas pudding!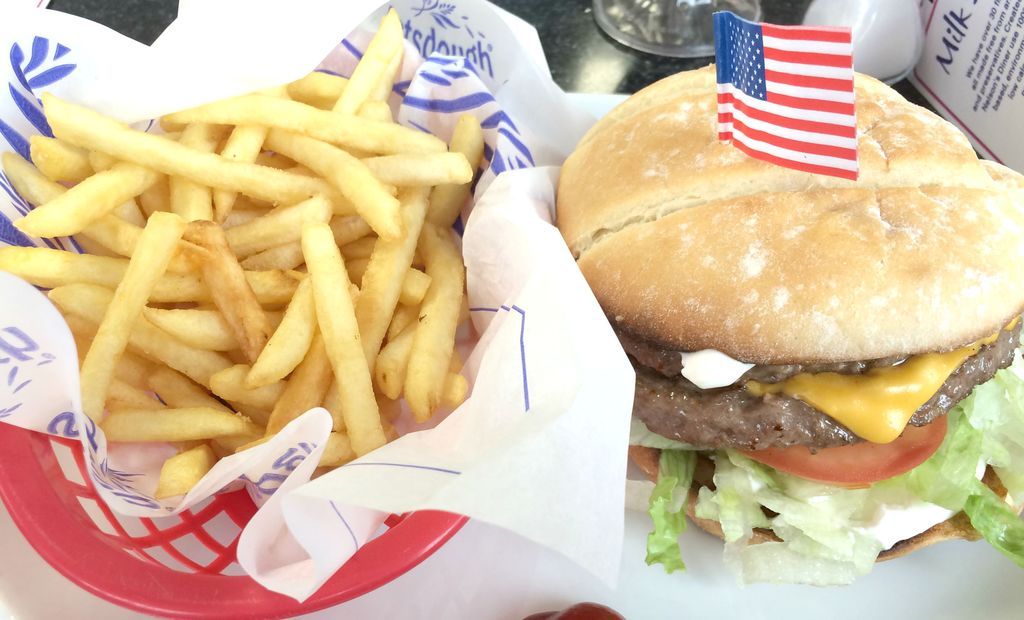 The food portions are always HUGE as well, but no different to the actual portion sizes you receive in America! I'm a huge fan of their burgers, which range from the usual cheeseburgers to the unusual "Hawaiian" burger. They also serve breakfast, which I'm yet to try myself but I've heard they are amazing- I can imagine their pancakes being incredible!
Nelson's Diner is pretty infamous in and around where I live- a lot of my friends go there and I know they all love it too. There are a lot of regular customers and their loyalty was proved recently, when they had an awful break in. Luckily, the support of their loyal customers helped them to rebuild their beloved diner to it's former glory. I think that's what I love about Nelson's, they genuinely care about their customers and therefore their customers really care about them.
If you're ever in the area, I definitely recommend visiting
Nelson's Diner
!