I doubt it's actually called cruising if it's on a small boat, but sailing didn't seem right either!
I recently met up with an old friend of mine in Kingston-Upon-Thames, which is near where I'm originally from, and we went shopping and had some lunch together. Unfortunately, it was the weekend before payday and therefore was only window shopping- and I don't know about you, but for me there is nothing more depressing than window shopping!
We then decided to go for a walk along the Thames as it was such a nice day and we found that you can get a boat along the Thames, either to Hampton Court Palace or to Richmond Park. I'd actually been to
Hampton Court
the weekend before, but as the Richmond boat took a lot longer and was less often, we decided to go back to Hampton Court anyway.
I was actually surprised how affordable the boat was, it only came to around £15 for both of us for return tickets- I expected it to be a lot more than that considering you're on the River Thames and it's such a "tourist" attraction!
The boat itself was really lovely, there was outside seating (albeit limited and obviously the most popular choice on a sunny day) and inside of the boat there was a licensed bar which means you can completely relax as you cruise along the river.
(We LOVED looking at all the different houses, they're SO gorgeous and who wouldn't want a garden leading down to the Thames?!)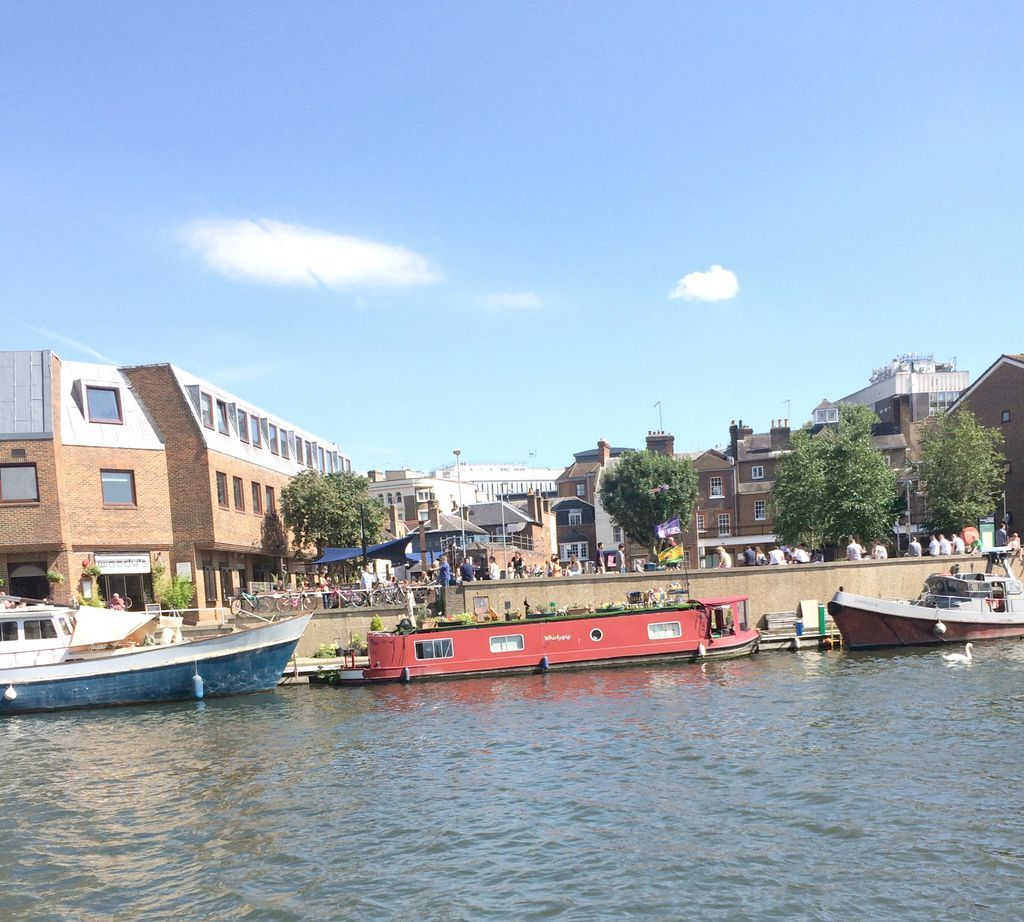 The trip each way took around 35 minutes, so plenty of time to enjoy yourself and get a good walk around the boat. The trip to Richmond I believe takes around an hour each way and therefore costs a bit more and is less often. I haven't been to Richmond in YEARS so I definitely think next time I'm back in Kingston I might try that journey!
If you want to find out more about the cruise I went on, you can find out more on
Turks' website
. You can also hire the boats for birthdays and weddings, so maybe Dan and I will have to keep that in mind when we plan our wedding! ;)
(I love that I'm always thinking of potential wedding venues wherever I visit now, I was the same at Hampton Court!)
I also want to quickly say that Turks do NOT know I have written this post and have not asked me to either- I just really enjoyed the experience and wanted to share it with you guys! :)