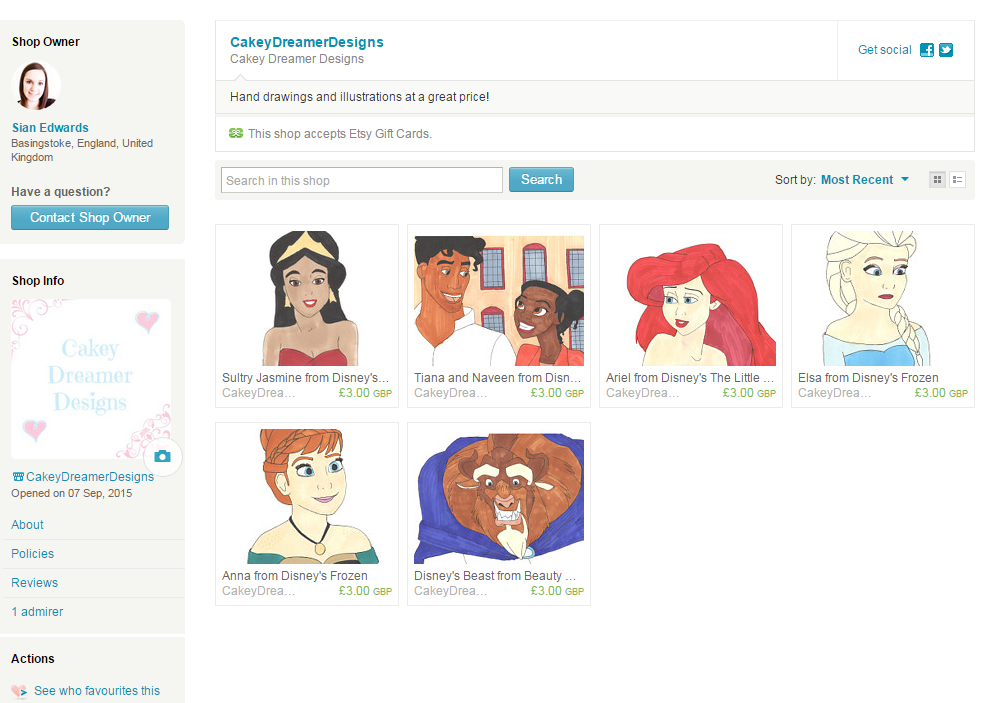 Hello everyone!
I'm super excited to be writing this post, because this week I finally did something that I never thought I would do.
I opened an Etsy shop to start selling some of my artwork.
Last month, I posted
this post
about my old dreams and showed you some of my favourite drawings from the past and recent times. I'd always liked them, but never thought they were that good, until so many of you commented on the post and told me how good they were, or took to Twitter or other social media to let me know how much you liked them. So, I'd really like to thank each and every one of you for giving me the confidence to finally do something with my art, rather than just letting it sit in a folder doing nothing.
I'm not expecting a lot, but even if I just sold a few I would be happy. At the moment I have a few pieces for sale, but I am working on more and I'm hoping to maybe do commissions in the future. Plus, it's pushing me to spend more time drawing, which is the push I needed to start doing more.
You can find my
Etsy shop here
, and I would really appreciate any support from you all- and thank you
SO
much again for helping me to build my confidence!