A while ago, I wrote about a
book I had bought on Cake Pops
and said how much I would like to try and make them. I had tried before buying the book but they'd gone very wrong and I hadn't tried again.
This bank holiday weekend, I finally got round to retrying making cake pops with my best friend. Neither of us had done it before so we were both a bit apprehensive about how they were going to turn out...
We bought a
cake pop mould
to make the actual cakes (You can just make a normal cake and then crush it all up and put it back together, but to be honest I think this way is a million times easier and more likely to be successful!), and we just used a normal vanilla sponge recipe.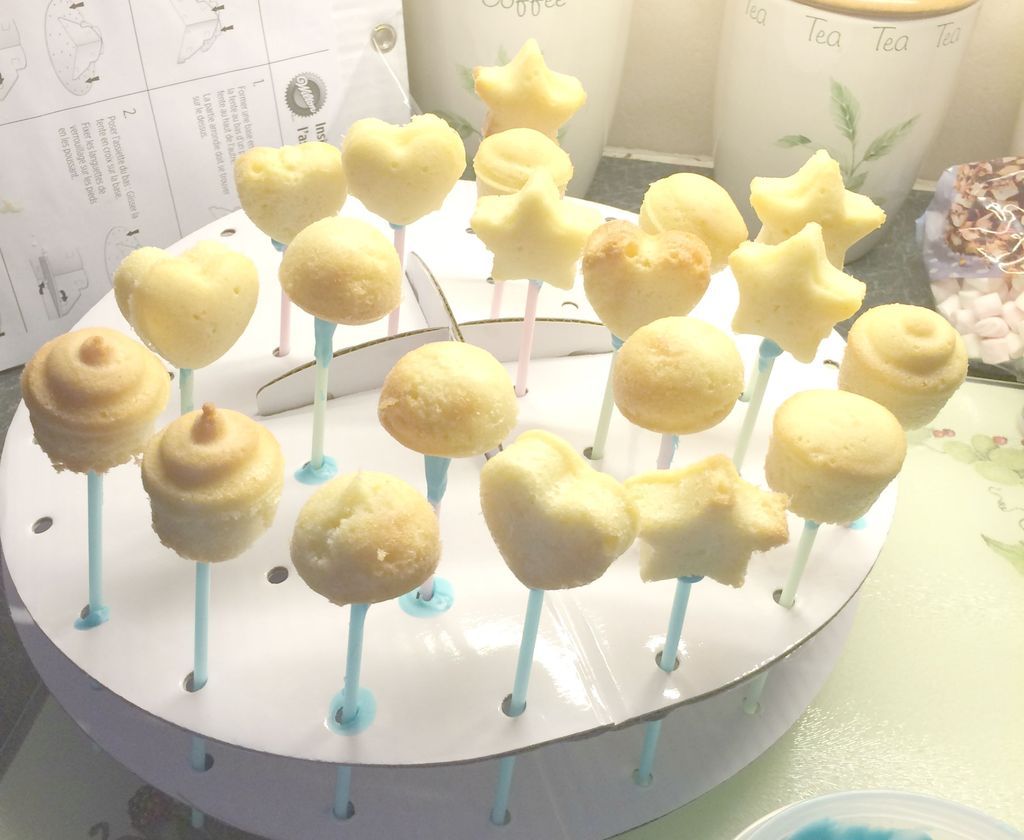 Luckily, they turned out much better than when I previously tried them! We found the hearts and stars had done much better, but then they didn't need to rise as much as the balls or "cupcakes" did.
To decorate, we tried using
candy melts
, however we thought that the consistency was a bit too thick and when we tried to melt it again we microwaved it for too long and it went VERY weird- we decided not to use the rest haha!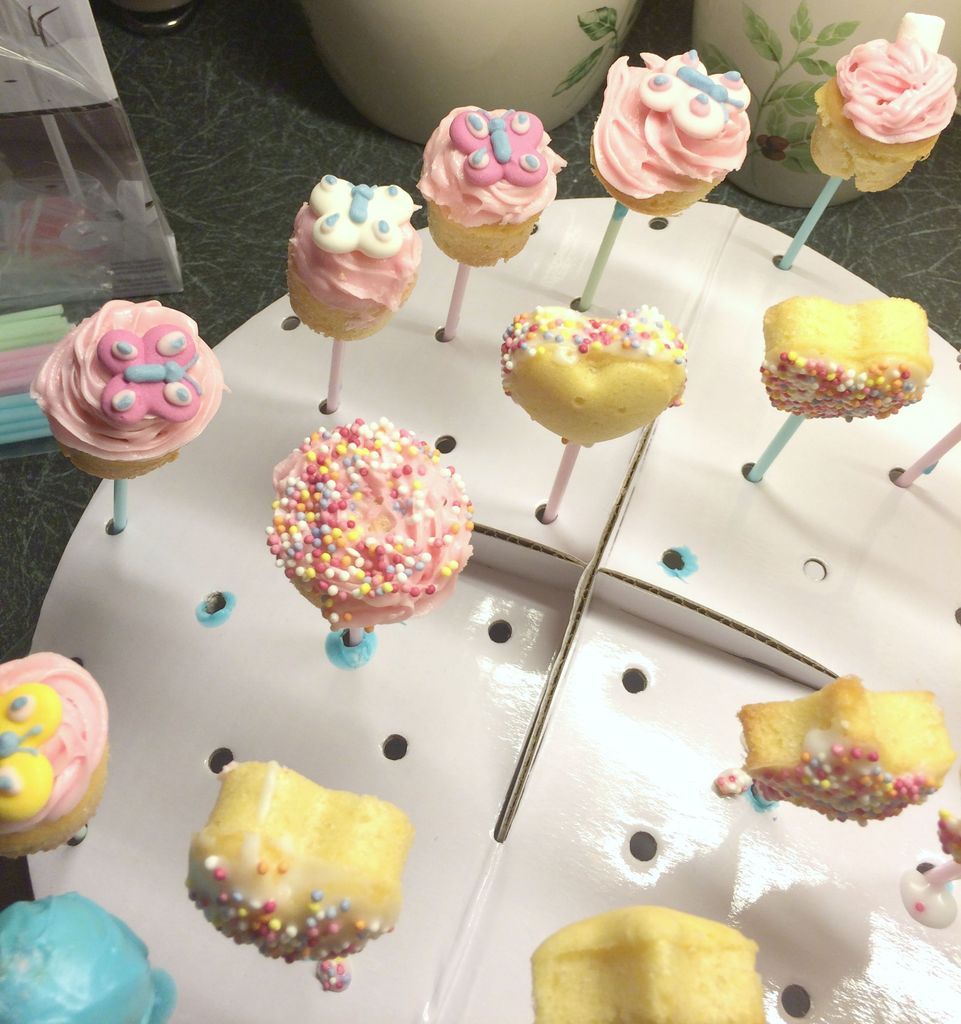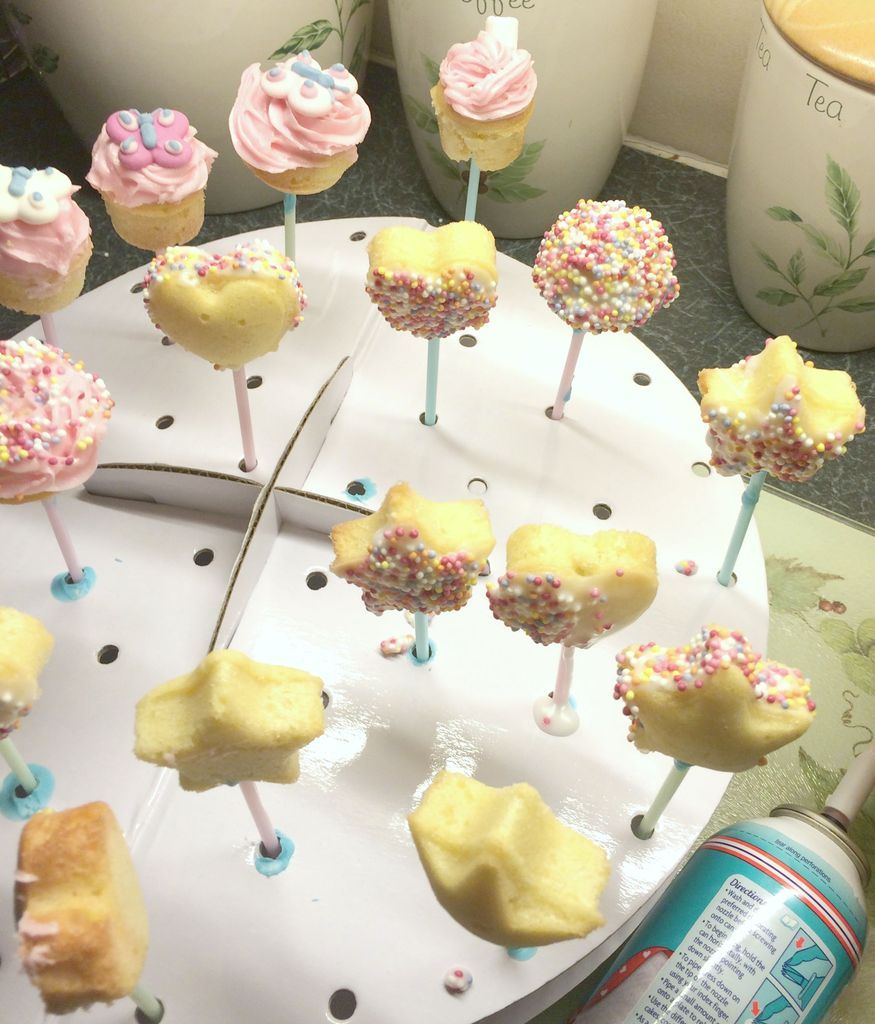 So, plan B became use normal icing and then cover in sprinkles.
#sprinklesmakeeverythingbetter
(That's actually an Instagram hashtag!)
We managed to salvage them and they look pretty good don't they?!
I definitely think I want to try cake pops again, they're perfect for children's parties but as my friend and I were saying, how cute would they be at a wedding?!
Have you tried making cake pops before? Feel free to leave me some tips!