My colleague and I decided to hold a bake sale and raffle for the Guide Dogs charity (our company does a lot of work for them) for everyone in our office building. We put SO much effort into it, contacting local businesses for the raffle, planning what we were going to bake and then this week a constant stream of baking. Literally, I feel like I haven't had any time to myself. It's all for a good cause though so I don't mind!
I made some red velvet cupcakes, chocolate chip cookies and the Ghost Cake Pops, my colleague made the adorable vampire cookies (one had already been snatched up when I took this photo) and the toffee apples!
The day went really well, we raised £170 by the end of the day through the bake sale and the raffle and everyone in the building seemed to really enjoy it which I'm really pleased about!
My colleague made the spider cupcakes and toffee apples and a local restaurant kindly donated the delicious chocolate brownies to us!
Did you know that for one guide dog to be raised, trained and looked after from it's birth up until retirement costs £50,000? That's SO much money and that's for each guide dog. My company has sponsored a guide dog throughout it's whole life and so we are all helping out to raise that £50,000 so I'm glad that we've been able to help out, even if it is just a small amount compared to that figure!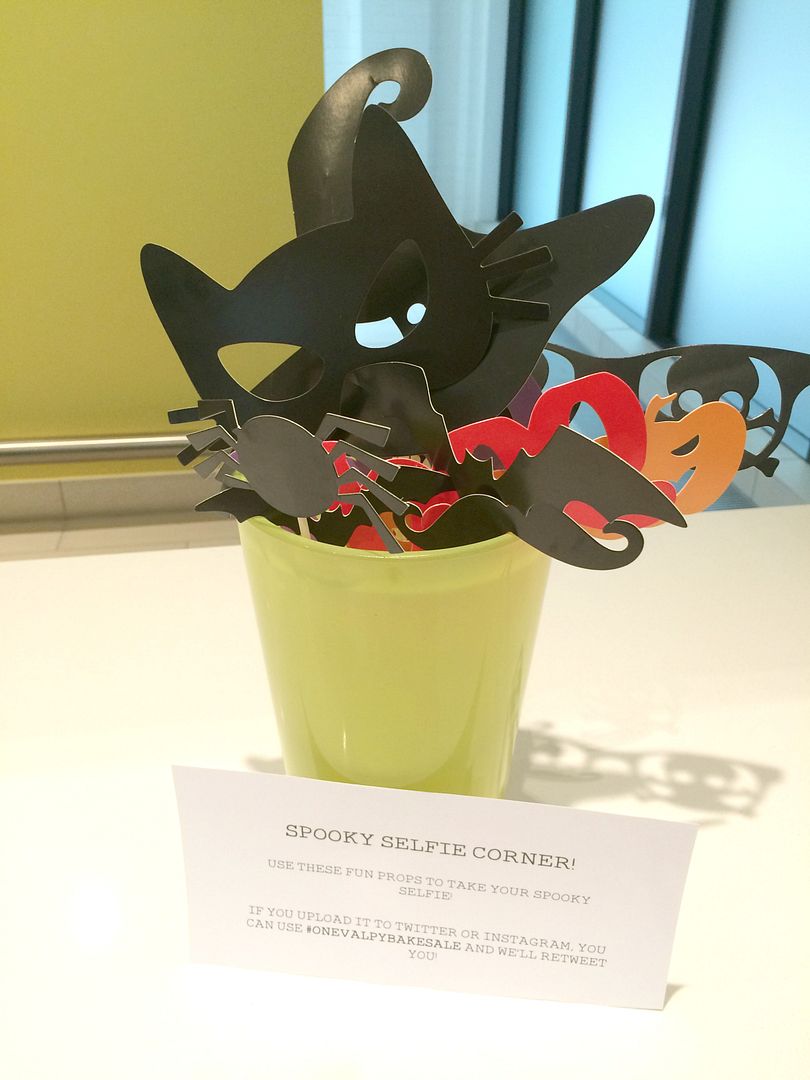 We even made a "spooky selfie corner" with cute Halloween props to add in extra fun to the day!
I'm not going to go on about it, but I'll just let you see the pictures of the day and hopefully you'll see all of the hard work we put into the bake sale & raffle.
If you do want to donate money to the Guide Dogs charity, you can do so
here
.
And yes, I did sort of dress up.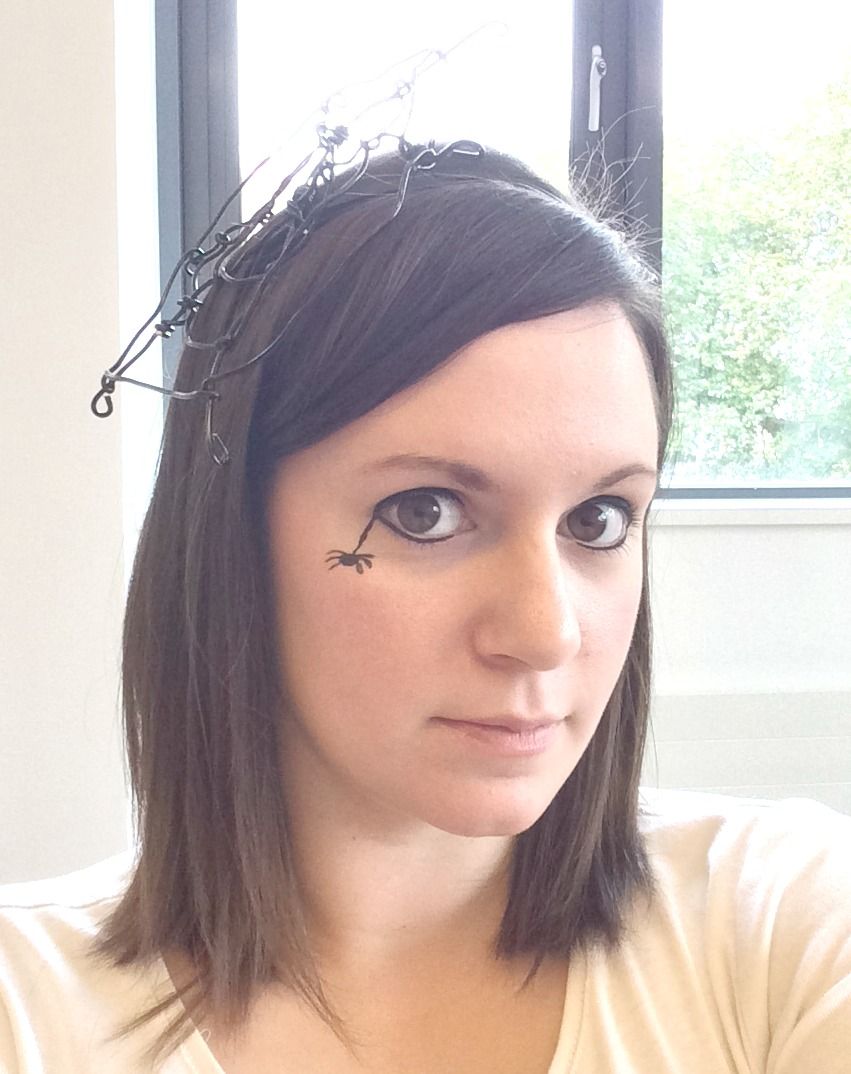 *Quick note to say- Guide Dogs do NOT know I have written this post and have not asked me to do so, I just wanted to talk about what an amazing cause they are.