I really wasn't sure whether or not to post this one as I'm not exactly happy with the way this cake came out. But then I realised, I started this blog as a way to document my progress in cake decorating, good or bad. Yes, I have branched off into lifestyle etc., and made this blog a bit more me but I still want to continue documenting my cakes and progress so, be kind!
I wanted to make a Halloween themed cake and decided to make a Witch's cauldron. I'd only really seen a cake like this in cupcake form, and boy do I now know why- it took FOREVER to make the bubbles. I'm not joking, I spent an hour and a half just making bubbles. It's pretty therapeutic so I'm not going to complain but by the end I had gotten fed up of it. (It also made me crave peas...)
At the end of this month, I'm going to try to make this cake again for the Bake Sale we're having at work and I think I'll try making this cake taller and dig a bigger hole for the bubbles. Or maybe I'll just make it as cupcakes and make life easier!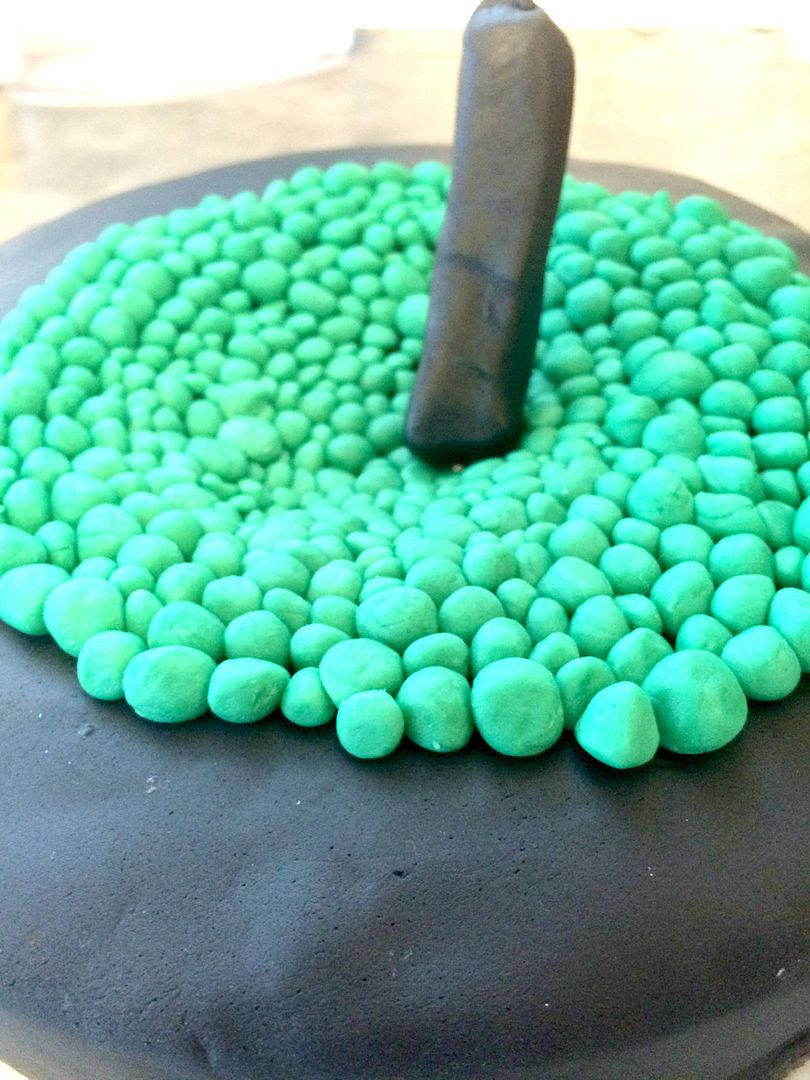 I've always found black fondant hard to work with and this was no exception- I find that it dries out and cracks really easily so I have to keep using trex to make it moist again. (Sorry if you hate that word!)
Are you planning on baking anything for this Halloween? I have a few more ideas, so hopefully they will go better than this- and hopefully at the end of this month I'll have a better version of this cake to show you!