As you read this, I will be preparing for my work's charity bake sale & raffle for the
Guide Dogs
charity- I've been planning this with my colleague since the beginning of September and we've worked so hard on it!
This whole week has been spent making cakes & cookies for the bake sale, running around Reading collecting the prizes donated by some very kind local businesses and finally yesterday was spent getting the last bits and pieces ready.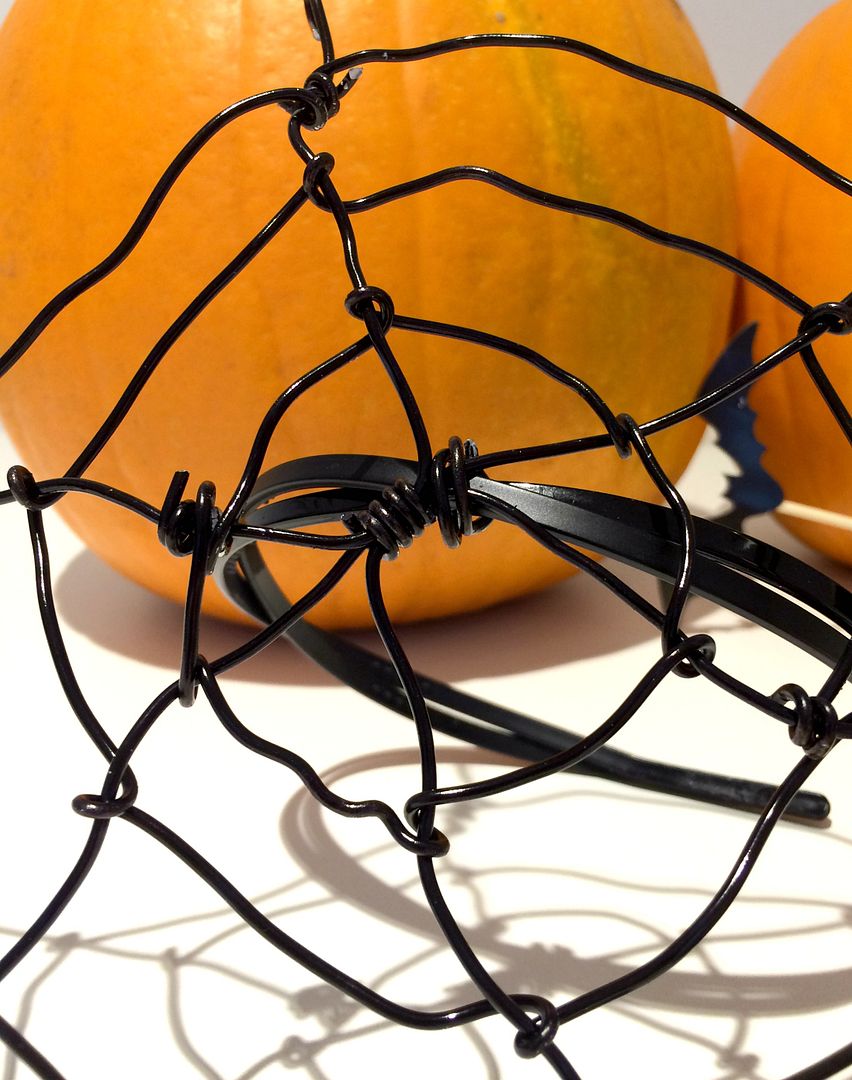 Ages ago, I saw this amazing tutorial on how to make a
Spiderweb fascinator
and decided to create it myself to wear to the bake sale. It was pretty simple, I bought some floral wire and pliers from Hobbycraft and did it in about an hour and a half. It was super fiddly and took some patience, but I was so proud when I finished it!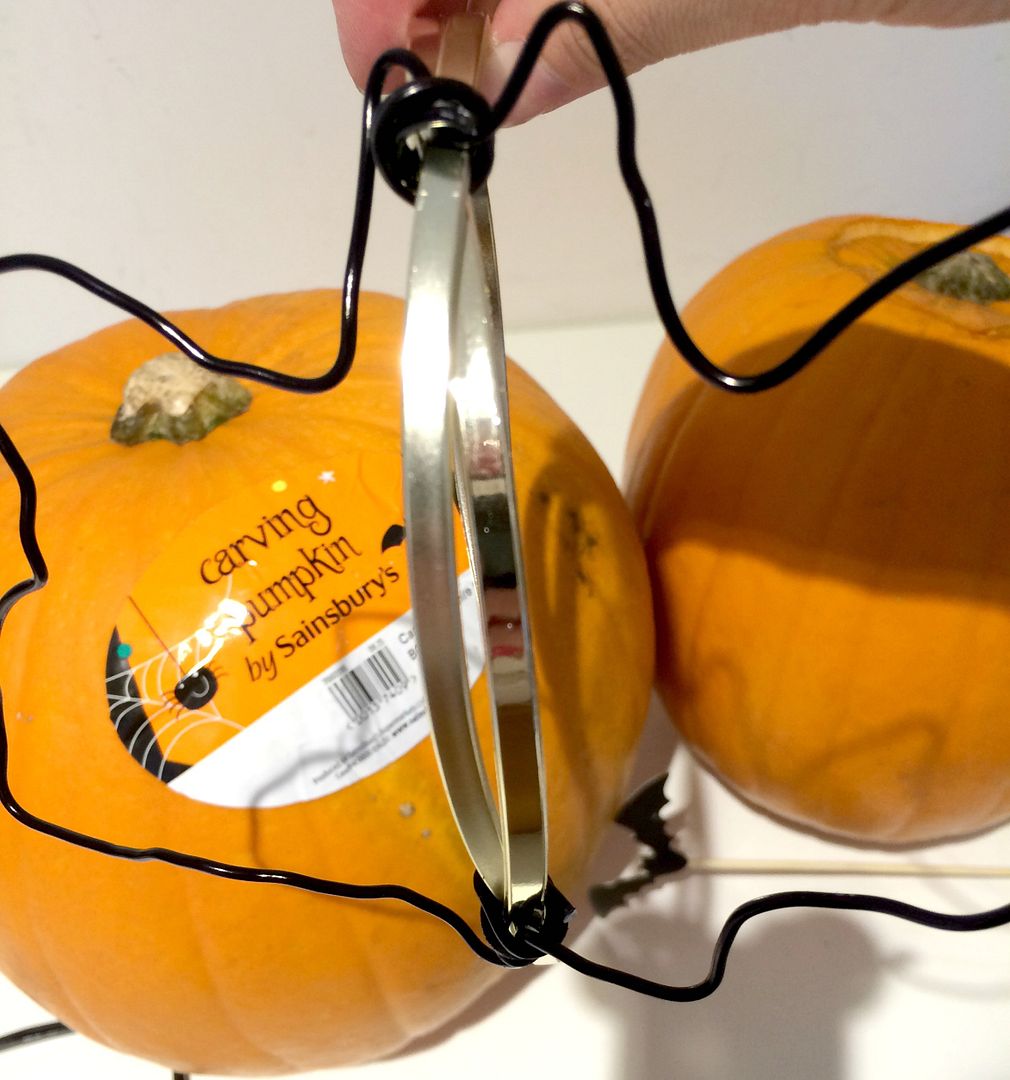 I then made my colleague a bat one- I didn't follow a tutorial for this so it was super hard and extremely fiddly, but as she was going to go for a "vampy" look, we thought it was really fitting. She also has blonde hair, so I bought a gold hairband to blend in with her hair and to make the bat stand out even more.
Then we both carved pumpkins! My colleague Hannah's pumpkin is the adorable one on the left, and mine is the BOO! pumpkin on the right.
I actually found out that I must be allergic to pumpkin, as touching the pumpkin for a long period of time made my hands swell up and gain a beautiful lumpy bumpy rash. I felt very witchlike, so I guess it was pretty fitting! I'm just glad I've never tried a Pumpkin Spiced Latte...
It's made me realise how much I enjoy making things- I know I make cakes etc., but now I'm definitely going to try doing some more crafts for Christmas, so hopefully I'll be able to share those with you!
What are your plans for Halloween?