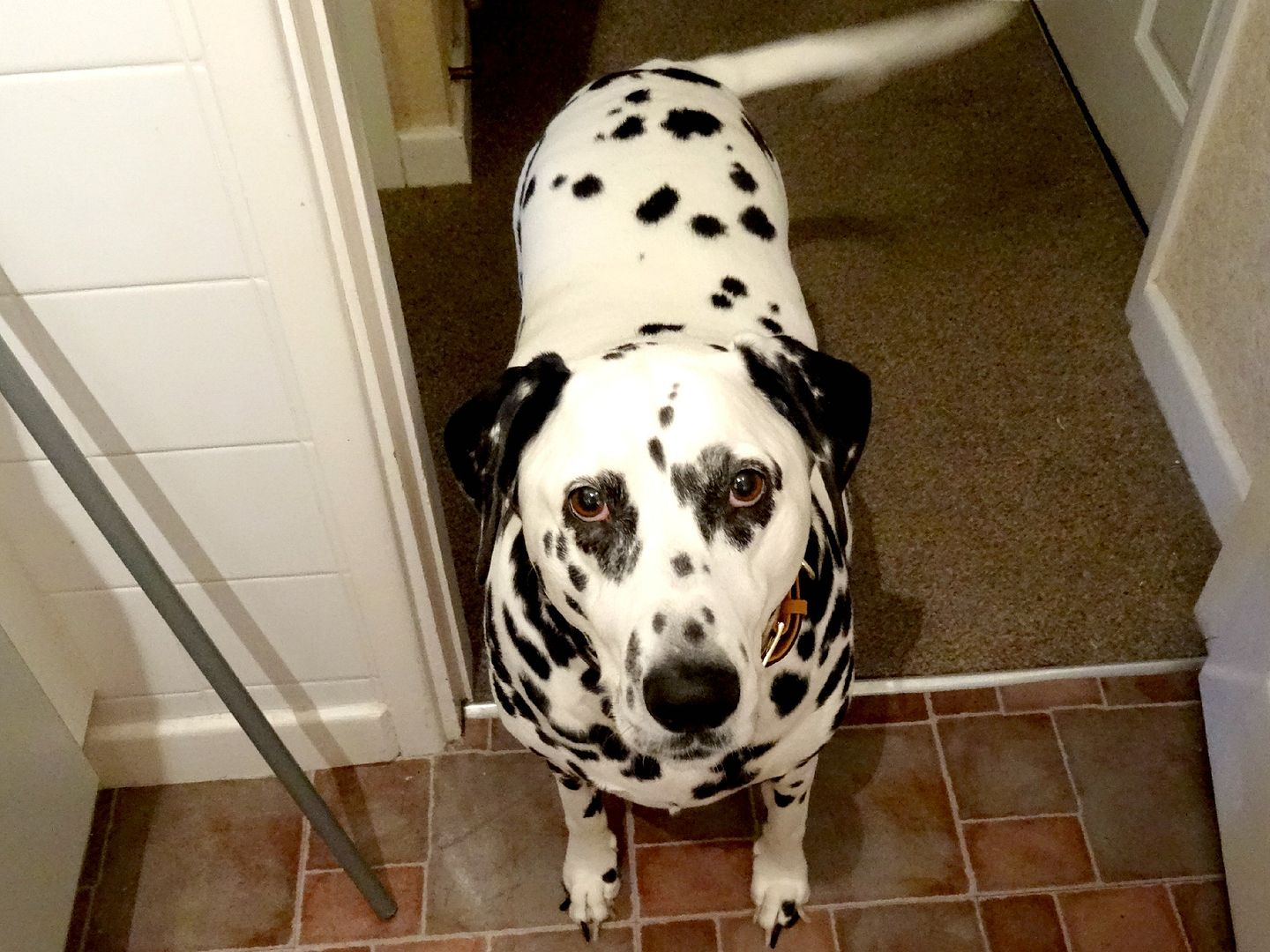 Friday was Lady's 7th birthday. I can't quite believe it because it seems like just yesterday that she was a teeny tiny puppy in my arms, but yep she is now 7 years old! We're not usually big on her birthdays, but I was inspired by how much effort
Danielle
went to for her dog Baker, so I decided to make a bit more of an effort for Lady!
I decided I wanted to get her a nice present and spent ages looking for the perfect one when my friend told me about
Friendship Collars
. Friendship Collars are like friendship bracelets for you and your dog or cat- they get a collar and you get a matching bracelet. It's probably quite cheesy to some of you, but for me (and I'm sure other cat & dog lovers) it's just a super cute present to show my love for her!
I spent ages looking through their website and looking for the perfect collar and eventually settled on "Dotty About You", which is a black leather collar with gold coloured dots on it. Classy and elegant, nothing like my little Lady haha!
The leather feels really good quality which is great as I definitely wouldn't want it breaking while we're out on a walk or anything like that. It's also vegan friendly leather which I think is really nice and definitely animal friendly!
You can also get different sizes and they have a really useful guide to help you determine which size is suitable for your cat or dog and you can also buy little charms to add on to both your pets collar and your bracelet, which just adds to the adorability (
I'm making that a word
) doesn't it?!
One slightly annoying thing is that although you can buy replacement bracelets, you can't buy replacement collars so you need to buy the set all over again- which is strange because surely the pet is more likely to wear out their collar than you are to wear out your bracelet?!
Lady's collar and my bracelet came to £25 which I think is pretty reasonable, however they have released a new Boutique collection which are £50 per set and that seems pretty steep for me- I don't think I could justify spending that sort of money on a collar, no matter how much I love Lady!
We look super adorbz though, so... there's that. I did try to get a picture of her wearing it and of both of us together wearing them but diva Lady was having none of it! Perhaps she felt like she was having a bad ear day. Yeah, I went there.
I'm hoping I might be able to somehow get away with wearing it for work because I don't want to take it off!
As well as the collar, Dan and I also made a big fuss of her and bought her a card and gave her some treats- she was even lucky enough to get a few bits of beef in with her dinner!
Danielle's dog Baker also sent Lady a birthday card, which made Lady a very happy birthday girl too!
So overall, a pretty lovely birthday for my pretty lovely Lady! I'd love to know if any of you have ever heard of Friendship collars and whether you'd get them for you and your pet?