If you've been reading my blog for a while
(and if you have then, thank you!)
, you'll know that I've been working hard on getting fitter and losing some weight. Recently, I've had a bit of a "slump" as I spoke about in
August's fitness update,
but I've been working EXTRA hard to get myself out of that slump and into a regular routine- I kinda figure if I get into a habit it'll become easier!
I like sharing these things with you, so I thought I would share the fitness plan I wrote for myself. I'm not trying to say this is what anyone else should do, I'm not a personal trainer and this may be all wrong for you, but it's just what I enjoy doing! (P.S I found the template
here
if you want to use it, it's so good!)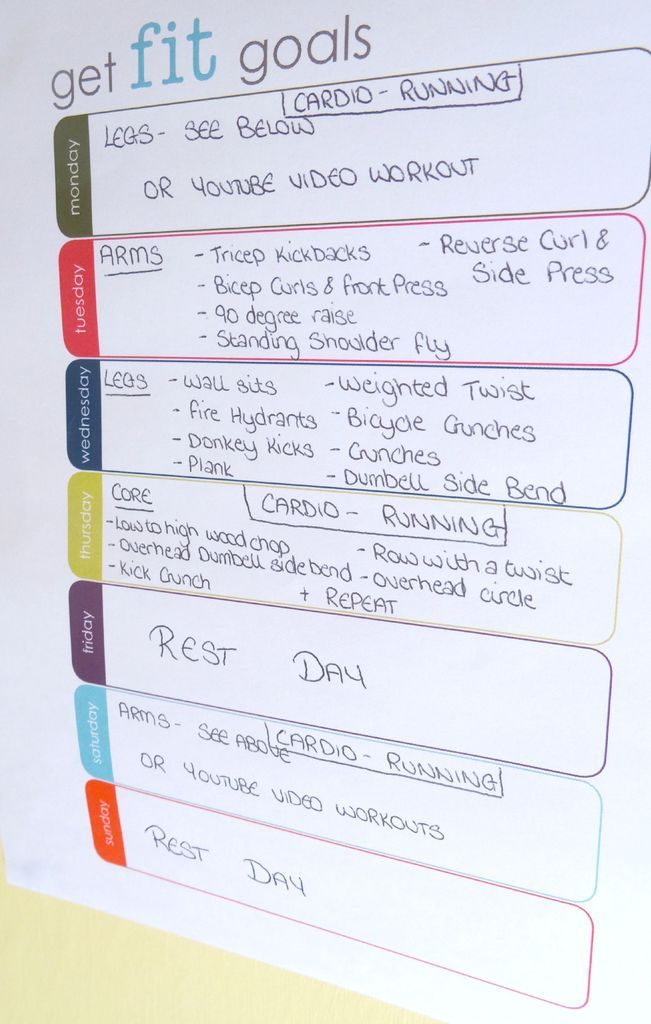 I decided I was going to get back into my routine of
running 3-4 times a week
. I really miss running and I was doing much longer distances, whereas now I'm kind of heading back towards where I started and I don't want that to happen. I've started with some shorter runs for now and then I'm going to build myself up bit by bit.
I'm also getting back into weights- a guy who works at my gym told me not to focus on lifting heavier weights, but on the amount of reps I'm doing as I'm looking to tone up more than build muscle. So therefore, if I'm lifting 7.5kg but can only do 8 reps per set, I'd be better off lifting 5kg and doing 15 reps per set. Hopefully this will help and I'll still up the weights as they become easier etc. If I can easily do 20 reps or whatever, then it's not enough anymore!
These exercises are basically the same as what I was doing before I went on holiday, but I've only kept the ones in that I enjoyed doing and I know were helping me to get results. I'm a big believer that fitness should be
fun
. I've mentioned it in one of my
previous posts
- find what works for YOU. If running isn't your thing, don't do it. For example, I'd love to try Zumba but I'm ridiculously bad at keeping up with things like that, so I just don't bother. There's no point in doing something you don't enjoy, because you'll give up straight away and stop doing it.
I do however, enjoy Youtube workout videos- most of the time they can be either relaxing or fun and because there's so much choice you could literally do a new video every time you work out, if that's what you wanted! Here are some of my favourite Youtube workout videos:
30 Min Beginner Full Body Workout (No Gear)
10 Minute Booty Shaking Workout
(This one is really fun!)
30 Minute Aerobic Dance Workout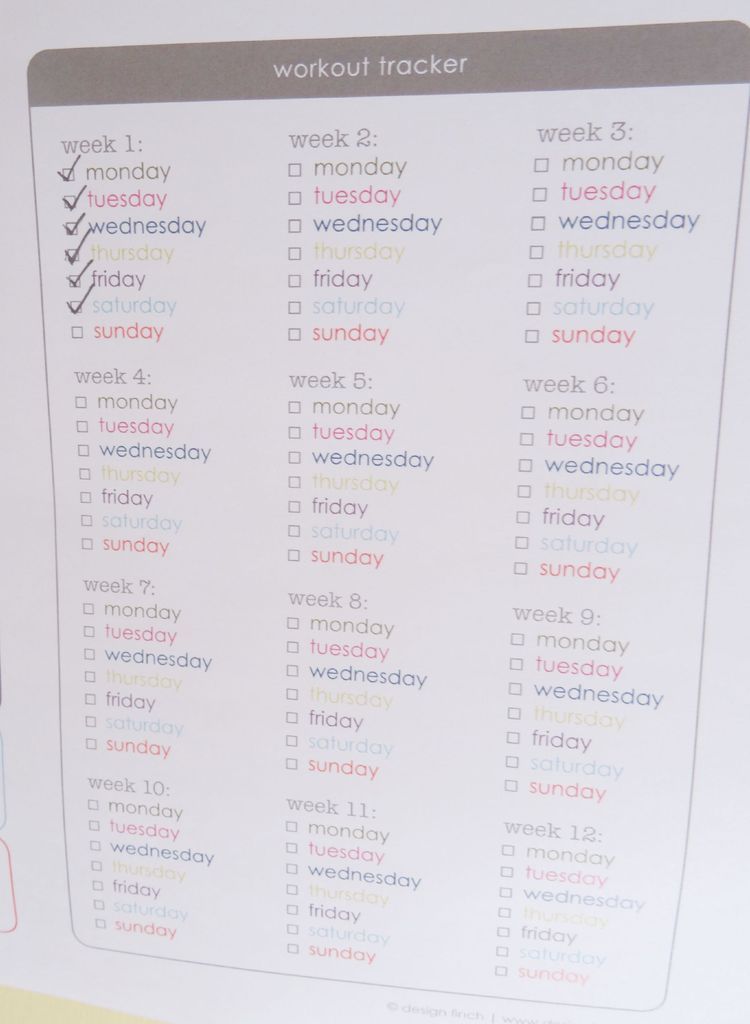 What I also love about this template is that you can tick off after each day, which pushes me to do the exercise as NOTHING feels as good as ticking off a checklist right?!
What kind of exercise do you enjoy? If you have any tips for me or that might be useful to anyone else, please feel free to leave them in the comments!