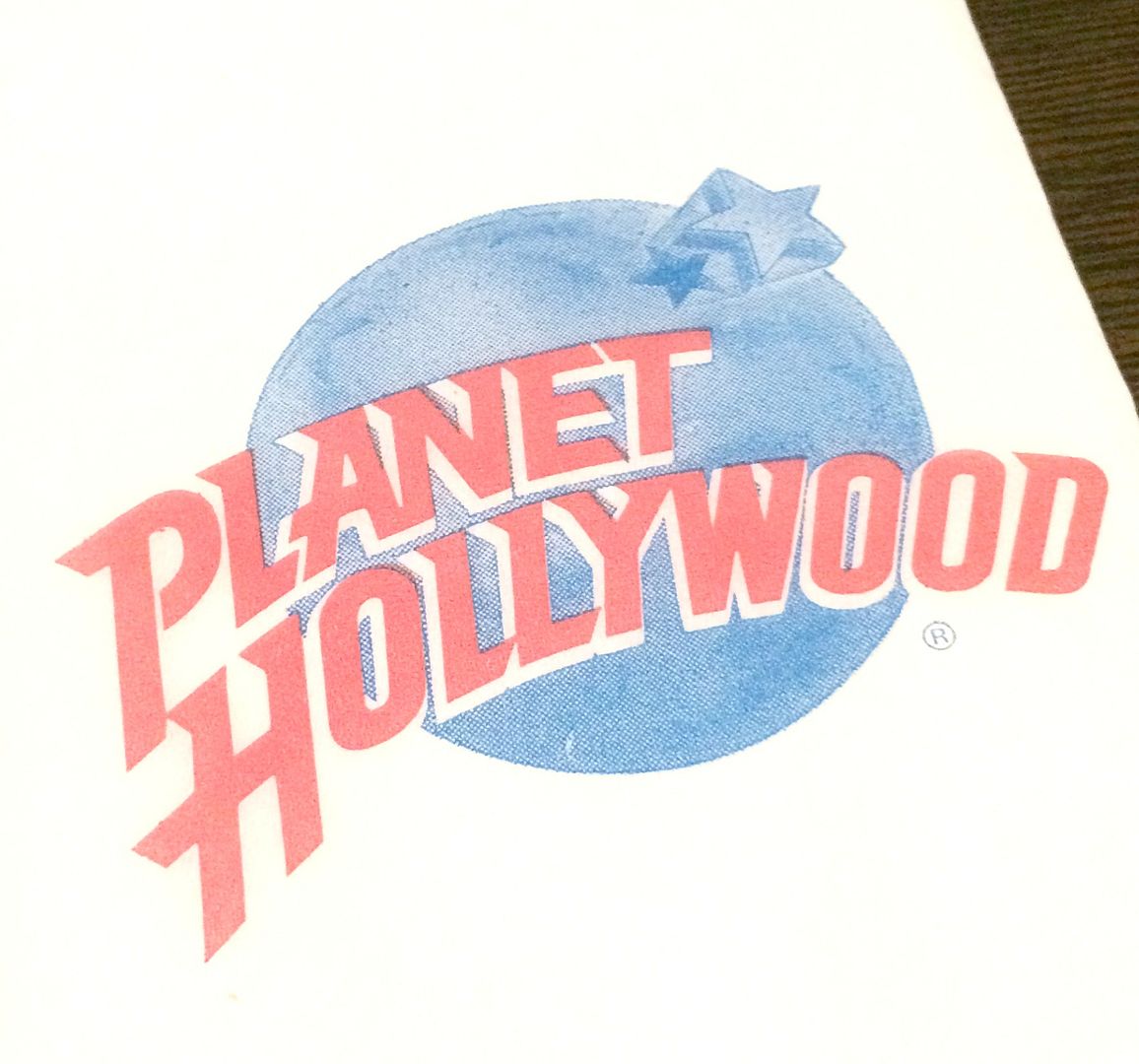 You shouldn't always believe what opinions you're told. That's what my recent visit to
Planet Hollywood London
taught me anyway.
A few months ago, I shared with you
my favourite restaurants in Walt Disney World
and included their Planet Hollywood. I then mentioned that I had heard that the London Planet Hollywood wasn't very good and it was for this reason that I hadn't been. So when Planet Hollywood tweeted me to say that I should try them out, I decided to give it a go!
We booked a table but ended up arriving early, but that wasn't a problem and a lovely waitress showed us to our seats. I like it when they point out things like the toilets etc., it saves you hunting around later! We had a lovely table upstairs next to some pretty cool memorabilia, like the newspaper from Love Actually and handprints from some amazing stars like George Clooney!
If you didn't know, we recently found out that Dan is gluten intolerant and to make it easier for him, I've been eating gluten free food too (mainly so that it doesn't rub it in his face when I'm eating food with gluten, but I've also found that it's really helped my IBS!), so we were excited that there was an extensive gluten free menu!
I chose to go for a gluten free cheeseburger (which just means no bun), and Dan went for the Southwestern Salad. This is probably where you'd like to see a picture isn't it? But unfortunately I was a bad, hungry blogger who dug into to her food and then realised I hadn't taken any pictures. Sorry! But both meals were fantastic and we really enjoyed it. My one and only nitpick (and it is a teeny tiny nitpick) is that I wish there were more gluten free desserts, there was just ice cream on the gluten free menu. But it's the same in most restaurants! :)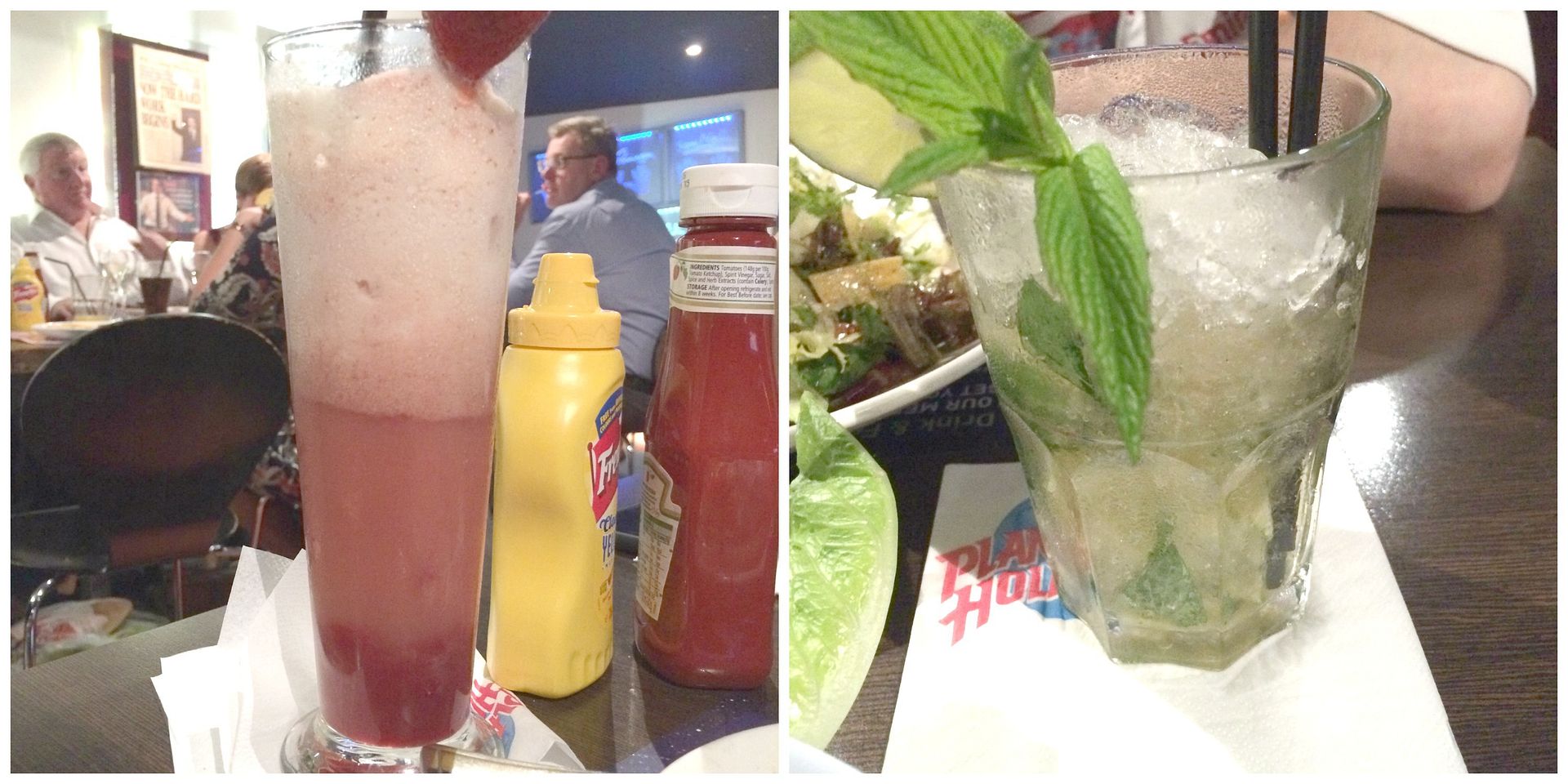 As for drinks, I was pleasantly surprised. Something that bugs me about the Rainforest Cafe in London is that you can get FAR better cocktails in their American restaurants, so I was pleased to see that Planet Hollywood had a lot of the same cocktails that they have in America. I had a Legally Blonde, which was a twist on the Pina Colada and was delicious although very filling! Dan had a twisted Mojito which added vodka and vanilla to the original mojito ingredients.
Overall, I really enjoyed our visit and would definitely return- which just goes to show I shouldn't have taken someone else's opinion for gospel!
Have you ever visited any of the world's Planet Hollywood's? What were your thoughts?!