Life has been a little bit hectic recently. Nothing
too
crazy, but my work is getting busier and Dan is working all sorts of crazy hours, we've had some work going on in our house and with spending so much time on Blogtober, I just wanted to spend a night away from phones, away from laptops, away from everything and just have some proper "together" time. It's really rare that me and Dan get a whole weekend off together as he hardly ever gets weekends off, so I wanted to start it with a romantic night in together.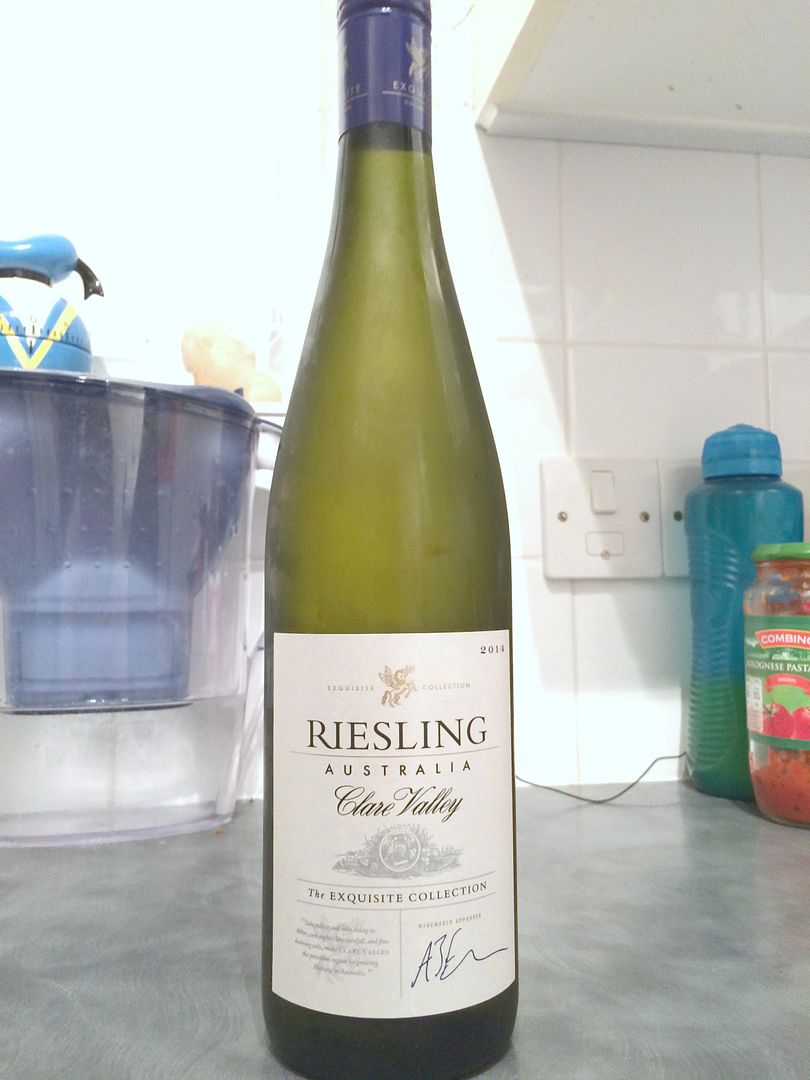 Luckily for me, Dan was the perfect gentleman and cooked me a gorgeous sirloin steak with chips (excuse the burnt bits :P). He'd bought The Big Bang Theory Season 8 on DVD a couple of days before and was SUPER excited to watch it, so we snuggled down and watched that. I was also lucky enough to be sent a bottle of
Exquisite Collection Clare Valley Riesling wine*
from Aldi, so we enjoyed a couple of glasses of that with our dinner. What I loved about this wine is that usually white wine gives you that burning sensation at the back of your throat and because of that, I can only handle a couple of sips at a time. But with this Riesling, I could literally "glug" it (ladylike huh?) and be absolutely fine, it was so smooth and refreshing! Apparently it goes amazingly well with seafood or salad or Thai dishes, but I can tell you we enjoyed it with our steak too!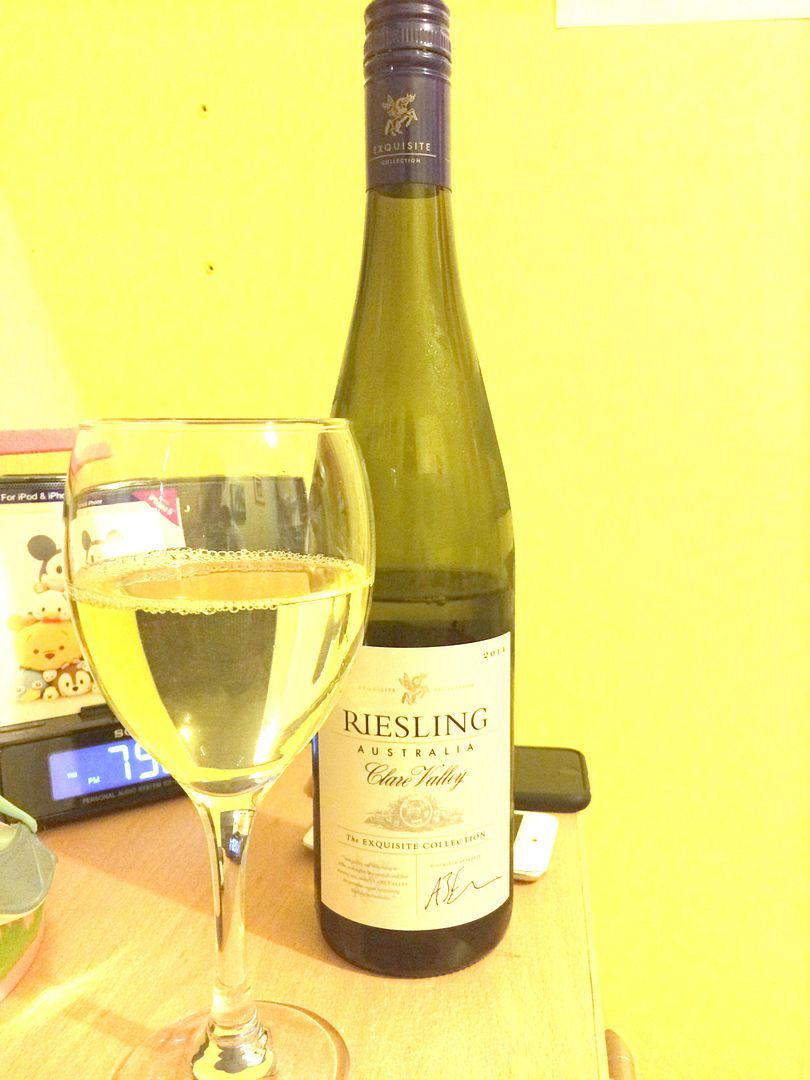 The best part of this Friday night was that it didn't cost much at all- the DVD probably cost more than the entire meal! I was sent the bottle of wine so therefore didn't need to pay for it but it was an absolutely fabulous wine for only £6.99! I asked Dan how much he thought it cost and he said a LOT more than that, and Dan's been dealing with expensive wines in 4* hotels for the past 15 years, so if you don't believe me, believe him!
I definitely needed this night, I've been putting so much pressure on myself recently to do so much and I think it's been getting on top of me a bit. I've also been a bit poorly and now that I'm finally feeling better, it was about time I treated myself and relaxed- thanks to Aldi for helping me do that with the bottle of wine!
What's your perfect night in and have you ever tried any of Aldi's wine range?
*Aldi sent me their bottle of wine for review, but as always all opinions are 100% my own.