I'm a little bit in love with my gym bag. It's an adidas bag and to be honest, it's just a standard gym bag- but I love the colours, it's so bright and I remember being really excited to go to the gym just because of the bag when I first bought it!
I thought I would share with you what I keep in my gym bag and take with me to the gym or to work for when I go running on my lunch break!
Clothes
Obvz. I normally take my t-shirt, trousers, sports bra, socks & trainers. I only have a couple of running outfits which is a bit annoying, so I have to wash them a LOT. I should buy more really, but I just can't seem to bring myself to spend the money!
Small Towel
I then take this around the gym with me to wipe off the machines after I've used them. I hate it when you use a machine that's all sweaty from the person before you!
Large Towel
So I can shower after the gym/my run. We have showers at my work luckily, so I can shower there too if I go for a lunchtime run.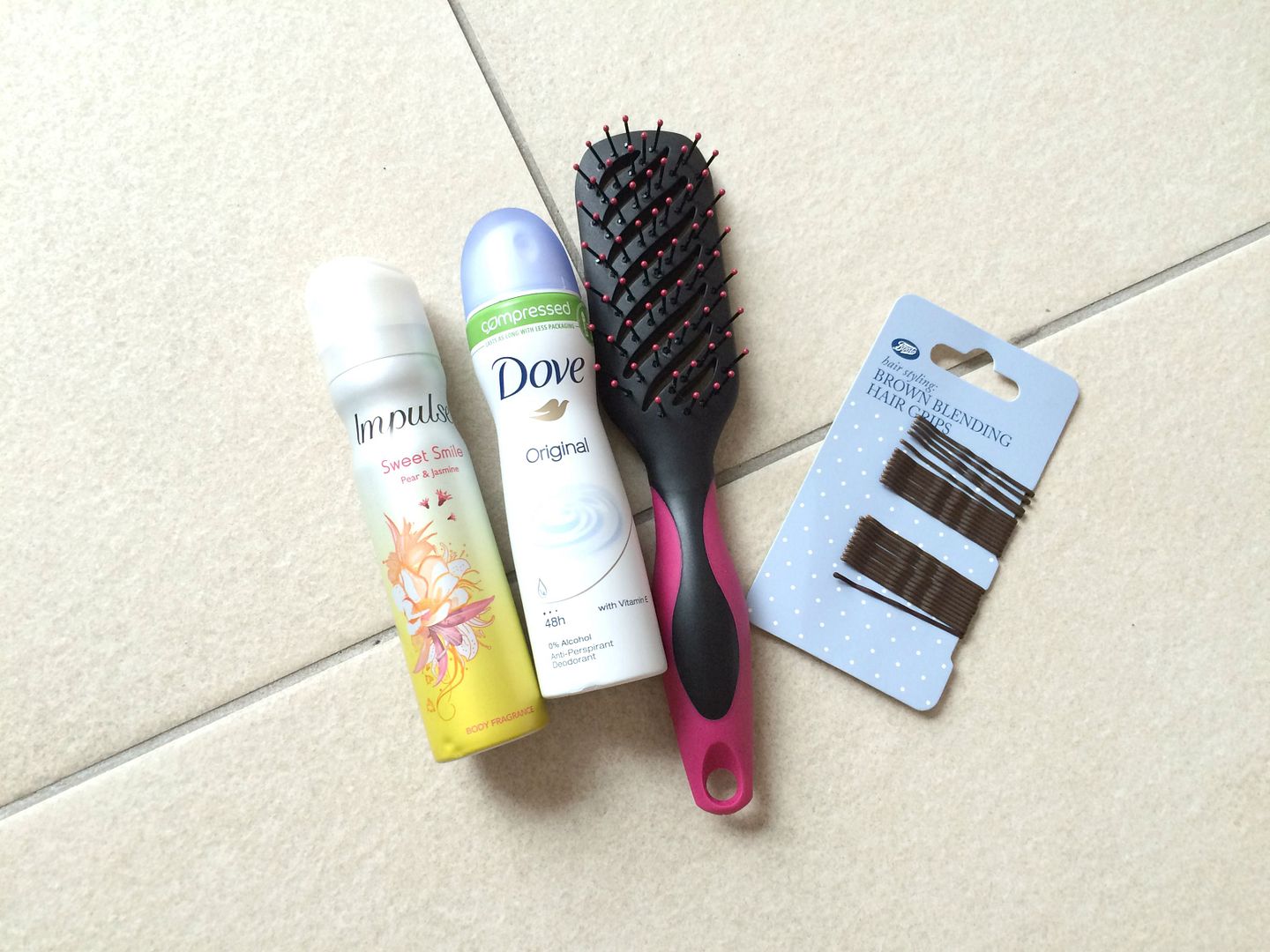 Toiletries
Y'know, shower gel, deodorant, little bits of make up... the norm. I also keep a hairbrush, hairbands and bobby pins as well so I can redo my hair after my shower!
Headphones
Sometimes I forget to pack these, so I went out and bought a pair to keep in my gym bag. I hate not having my headphones on me!
Arm band
No not like swimming bands, but to keep my phone in while I'm in the gym/on my run. I actually need a better one than the one I have as this one constantly slips down (and I don't really have skinny arms!), but it will do for now!
My Polar Watch
That my amazing fiance bought for me- I love using this when I go running especially, but it's also helpful when I use the treadmill in the gym. Dan's good at buying presents and he bought this for me as a "well done" for keeping up with my fitness before the holiday!
What do you keep in your gym bag? If you think of anything that I might find helpful to keep in mine, please let me know- I love anything that makes my life easier haha!