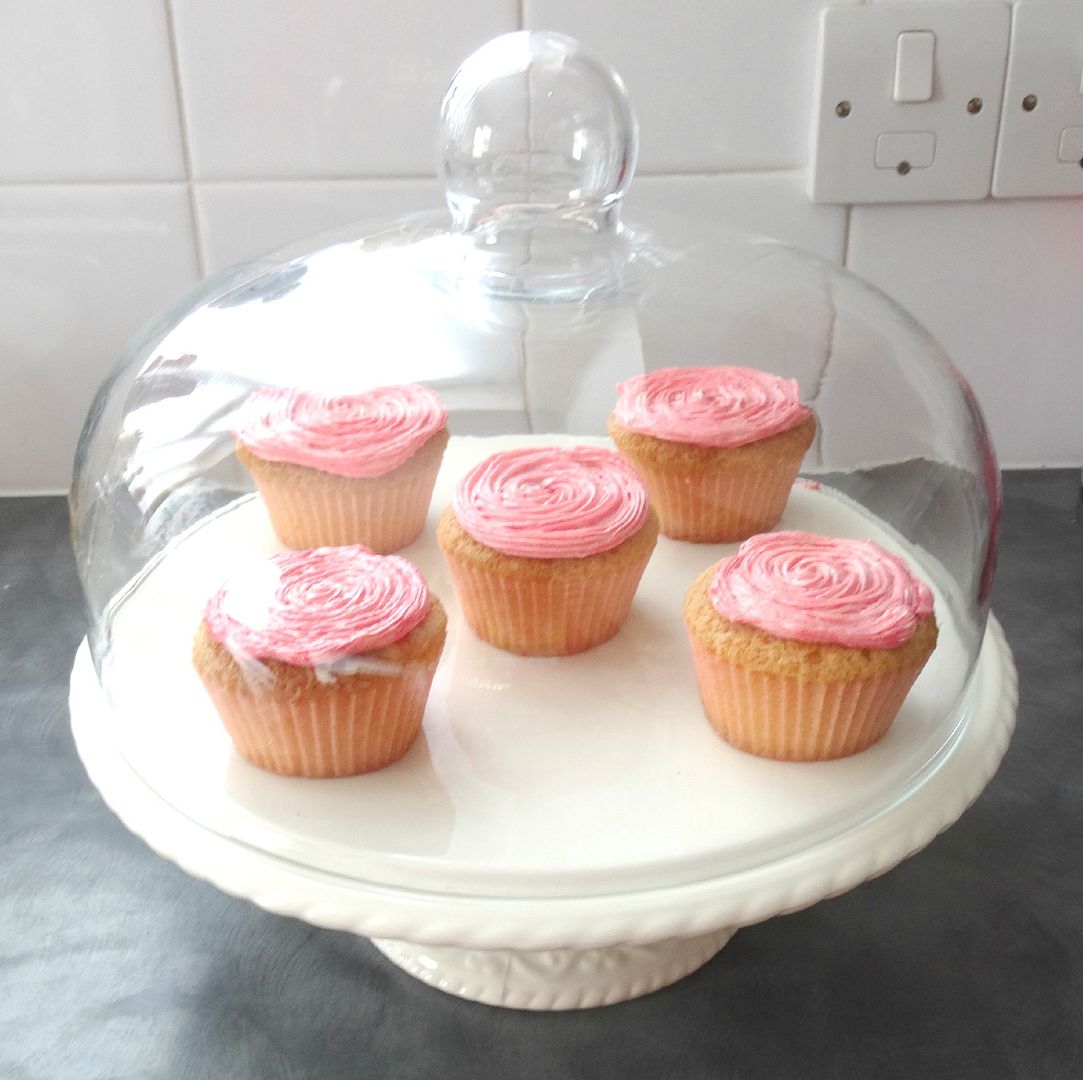 I'm a big fan of quick but pretty cake designs- I recently made these pretty swirl cupcakes in no time at all and people were huge fans of them!
I also went onto make the same cupcakes but with orange & grey icing for my Halloween bake sale and they were one of the most popular items, so if you're looking for a quick treat that's bound to be a hit, why not give these a try?
You will need:
One batch of cupcakes (your choice on flavour, quantity, etc.)
One batch of frosting (Again, your choice on flavour and colour!)
A Piping bag and star nozzle
Piping bag holder (optional but makes life much easier!)
Method:
Bake your cupcakes and allow to cool completely before attempting to ice- otherwise your frosting will melt!
Make your frosting and spoon into the piping bag (This is where a piping bag holder comes in very handy!)
Starting in the centre of the cupcake, pipe a swirl to the edges of the cupcake. You will need to make sure that you have enough frosting in your piping bag so that you don't need to keep starting and stopping, otherwise you won't get the desired effect!
And that is very literally it! It really is so simple yet effective and people often say that they look a little bit like roses, so if you want to make an easy rose cupcake, this is the way to go!
What is your favourite easy bake?