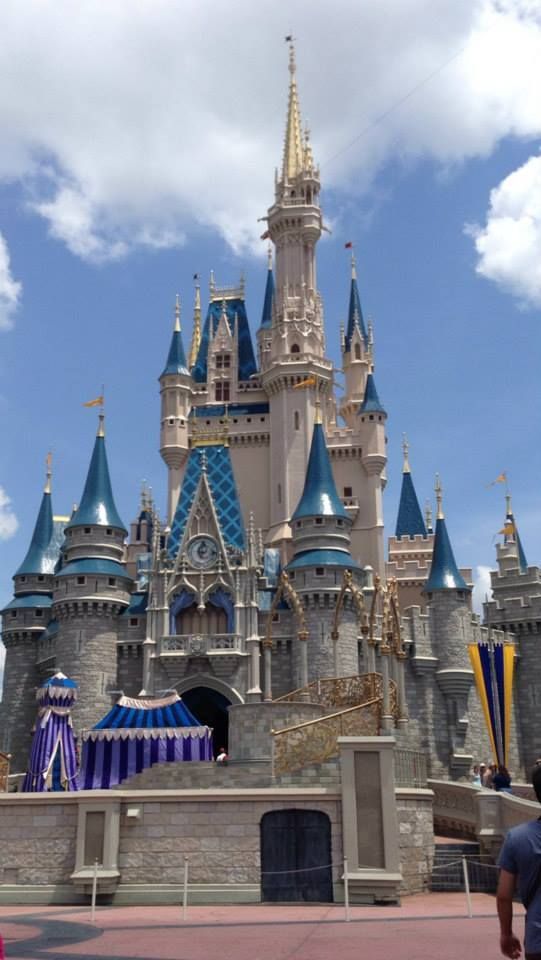 If you follow me on
Twitter
or
Instagram
, you will know that I often post about having the Disney blues.
The truth is, if you are a Disney lover/fanatic/obsessive like me, you never truly "get over" the Disney blues, you just learn to cope with them. There's always that yearning to return, that excitement when you see the TV advert about their latest deals and that disappointment when you realise you can't afford to go whenever you want.
At the moment, I'm desperate to return to Disneyland Paris. I haven't been in over 5 years and I want to go back SO bad, but I'm waiting for them to finish all their renovations as there's so much going on at the moment. Returning to Walt Disney World is a definite no no until we have our own house and probably after we get married (which still sounds weird to say!).
Anyway, enough of me rambling, you want to know how to cope with your Disney blues!
Make a photo album full of your favourite photos- Photo albums and printed photos aren't cheap, so maybe don't get them ALL printed (I had over 400 photos from WDW, imagine that in a photo album!), but your favourite ones would be nice so you can look back at them from time to time!
Keep your souvenirs in a safe and special place- I have a box full of little things like soaps from the hotel room, napkins from DLP and my magic band from WDW to look at and remind me of my holidays.
Watch Disney movies- Watch a lot of Disney movies to bring the magic home- it really will help!
Talk to other Disney fanatics- Feel free to tweet me if you want to talk about Disney Parks! I know I always feel better when I talk to my friend Danielle about Disneyland Paris, and more recently I've also been talking to Lottie and Lizi about the parks too- it helps to talk to other people who love Disney just as much as you!
Remember you can always return!- Whenever I leave, I always say "see you later" to the parks, because I know it'll never be the last time, I will always be able to go back again.
What are your tips for getting over the Disney blues? Let me know in the comments- as well as what Disney Parks you've visited so we can chat about them!