You might remember that at the beginning of October, I
went to the Cake & Bake show
and said how we didn't stay for long. Well, just down the road from the ExCeL building is the Emirates Airline Cable Cars, which take you to and from the O2 arena.
I don't know why it's taken me so long to write about this, other than it just didn't fit in very well to my blogging schedule, but I really want to talk about our ride!
First off, I didn't even know these existed until we were walking from the underground station to the ExCeL and in the distance, we could see these cable cars going along. I've never been in a cable car before but I've seen them in France etc., so I really wanted to find them!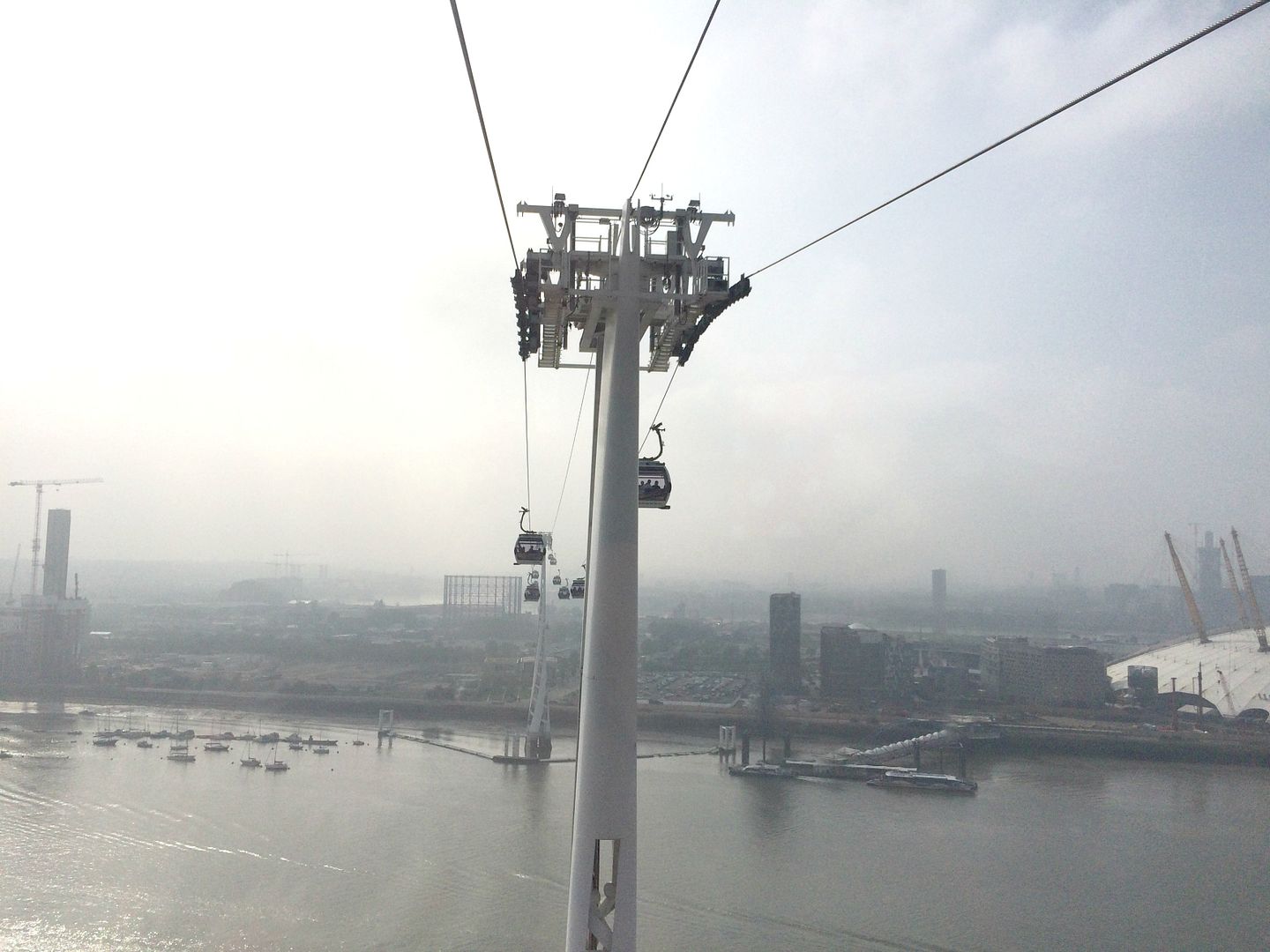 We saw where you get on on our way to ExCeL and decided on the way back we would see how expensive they were- we were so surprised that it only cost £6 something for the two of us with our travelcards!
We took the cable car over to the o2 as Dan had never been inside and we decided to go for drinks and a snack in Las Iguanas (in case you don't know, you can visit the restaurants, bars and cinema inside the o2 without needing to be going to a concert or event inside). It's not the prettiest view underneath you, but it's nice that you can see London and it's such a different method of transport to the crowded buses and underground trains!
Have you ever tried the Emirates Airline cable cars?