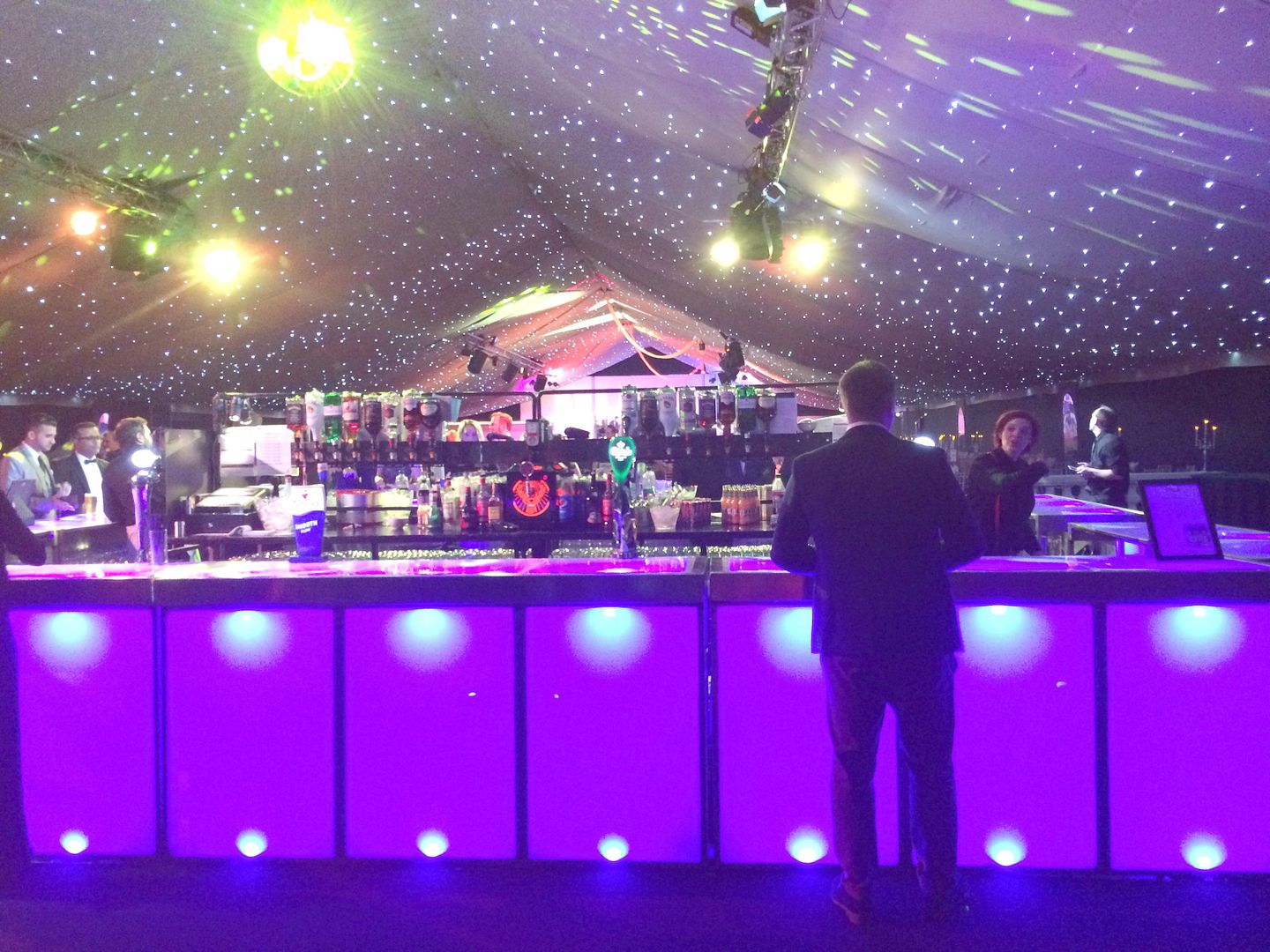 Last Friday, I attended my work's Christmas party in Reading, Berkshire. We went to the
Best Parties Ever "Monte Carlo" themed event
, held in Kings Meadow.
As myself and my colleague arrived, we got ourselves a drink from the bar and took in the sights of the marquee, which looked beautiful. I love that they made the "ceiling" look like a night's sky!
Once the rest of our colleagues arrived, we had a bit of a wander around and admired all of the marquee, it really was beautiful. It did feel like we had to wait AGES for dinner to start though and we were so hungry! There were canapés though, which were delicious!
When we did finally sit down for dinner, some aerial acrobats did a display for us which was amazing. I'd love to be able to do something like that! They used Disneyland Paris' parade music as background music- I'm surprised DLP let them do that! (Unless they're unaware...)
Dinner wasn't that amazing, unfortunately. The starter was a vegetable tart which was very nice and the main was a chicken breast with dauphinoise potatoes, which was fine but the chicken was extremely dry. Dessert was a trio of Salted Caramel and chocolate brownie, a gingerbread posset and a warm cinnamon and raspberry doughnut, which was all nice but extremely sickly!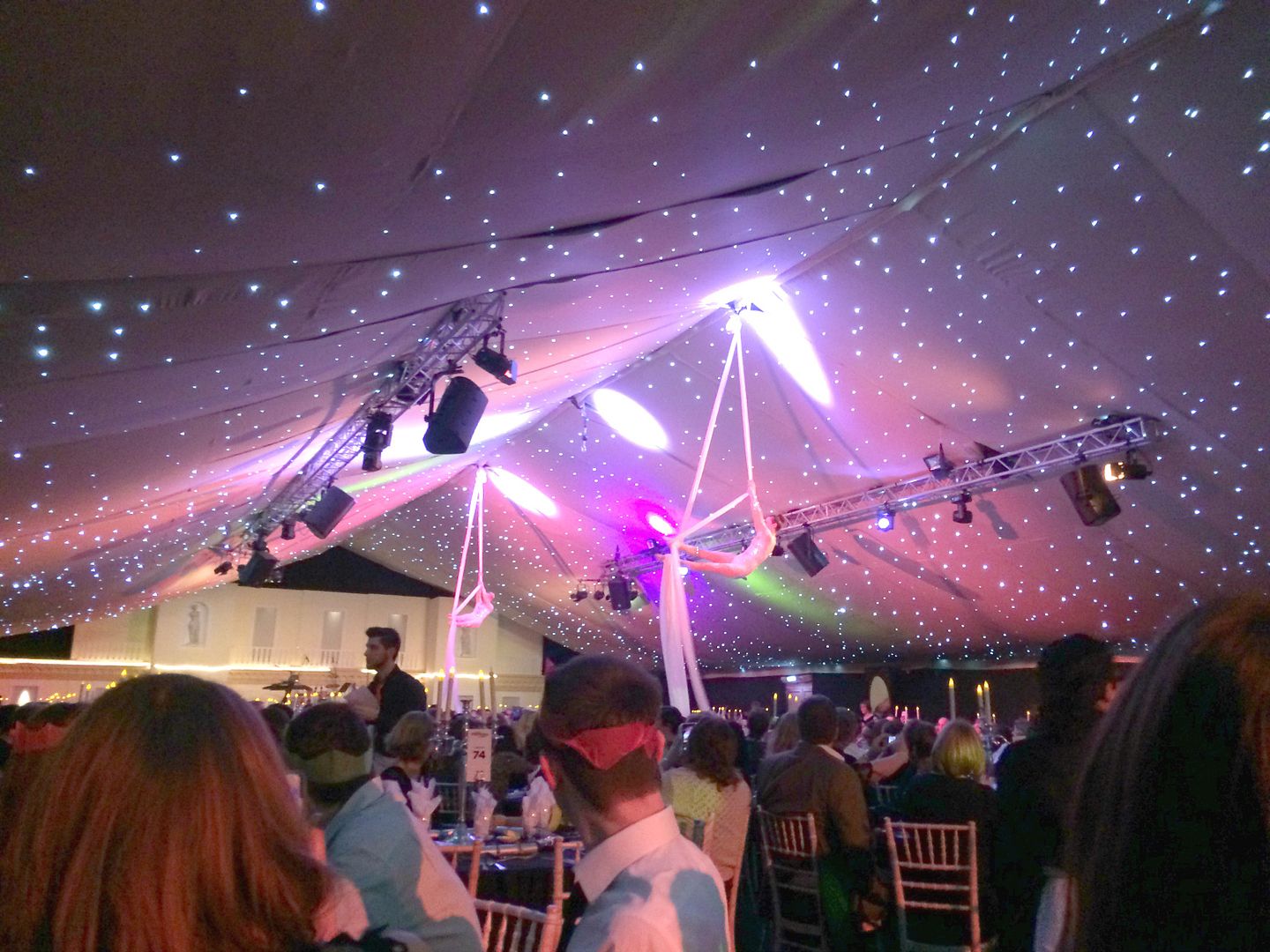 The entertainment for after included dodgems, a disco, casino style roulette tables and more- although unfortunately I had to leave before getting to try these out which I was gutted about!
I would definitely recommend Best Parties Ever, even if the food wasn't amazing, everything else was which made it totally worth it. It is pricey (it cost us around £60 per person), but there is a lot included in that price- 4 course dinner, entertainment etc. Drinks are extra, but that's pretty much it!
If you've ever visited a Best Parties Ever event, let me know what you thought in the comments!