Hello, Lovelies!
I'm Jess and I blog over at Cake Crumbs and Pages. My little bubble covers a wide range of subjects but most recently it's be the main ingredient (see what I did there?) to my ever-growing love for baking! As well as baking you can expect to find book reviews and anything life related as I embark on the very exciting, yet terrifying, adventure of flying the nest.
Back in the summer while experimenting in the kitchen I had a great idea of turning childhood favourites such as chocolate bars and biscuits into something a little more special. Knowing Sian loves to bake as much as I do, I thought it would be great fun to do our first collaboration together. Head on over to my blog now to check out Sian's Party Rings recipe.
Today, I'm going to share with you my recipe for Aero Mint cupcakes!
Ingredients
(makes 6 cupcakes)
125g self-raising flour
125g caster sugar
125g butter, room temperture
125g milk chocolate chips
2 eggs,
1 tsp of vanilla extract
1-2 tbsp milk
1 bar or pouch of Aero Mint.
For the buttercream frosting:
100g butter, room temperature
175g icing sugar, sifted
1 tsp peppermint extract
A few drops of green food colouring/gel
1. Begin by preheating your oven to 180c and lining your muffin tin with your cake cases.
2. Cream your butter and caster sugar together until pale, using an electric mixer for ease.
3.Lightly beat your two eggs before gradually adding to your butter and sugar mixture, along with your vanilla extract.
4. Fold in your self-raising flour until all your ingredients are combined. Don't worry if your mixture seems a little thick, just add 1-2 tbsp of milk and mix.
5. Using an ice cream scoop start to evenly distribute the mixture between your 6 (or more if you wish) cake cases.
6. Place on the middle shelf of your preheated oven and allow to cook for 10-15 minutes. Remember! to check your cakes are fully cooked by inserting the tip of a knife. If it comes out clear, your cakes are ready. If it comes out with cake mixture on just simply pop your cakes back into the over for a couple more minutes.
7. Allow your cakes to completely cool before you decorate them.
8. For the buttercream frosting, you want to cream your butter for a couple of minutes until it's pale.
9. Gradually adding your sifted icing sugar. It may seem a little clumpy at first but don't worry, use an electric mixer for ease and quickness.
10. Add 1 tsp of peppermint extract and a few drops of green food colouring/gel. This is all personal preference so add as much or as little as you like.
11. Using a medium star nozzle to decorate. Carefully spoon your buttercream into your pipping bag and begin pipping your buttercream onto your cupcakes.
12. Finish off by popping a little Aero mint bubble or chunk of Aero mint chocolate.
13. And most importantly, enjoy!
If you decide to try out this recipe or even Sian's party rings, upload your photos to Instagram or Twitter using the hashtag #CakeCrumbDreamer so we can check out your results, and be sure to find me on Facebook too.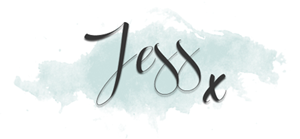 Keep up to date with me by following on Twitter | Facebook | Instagram | Bloglovin'