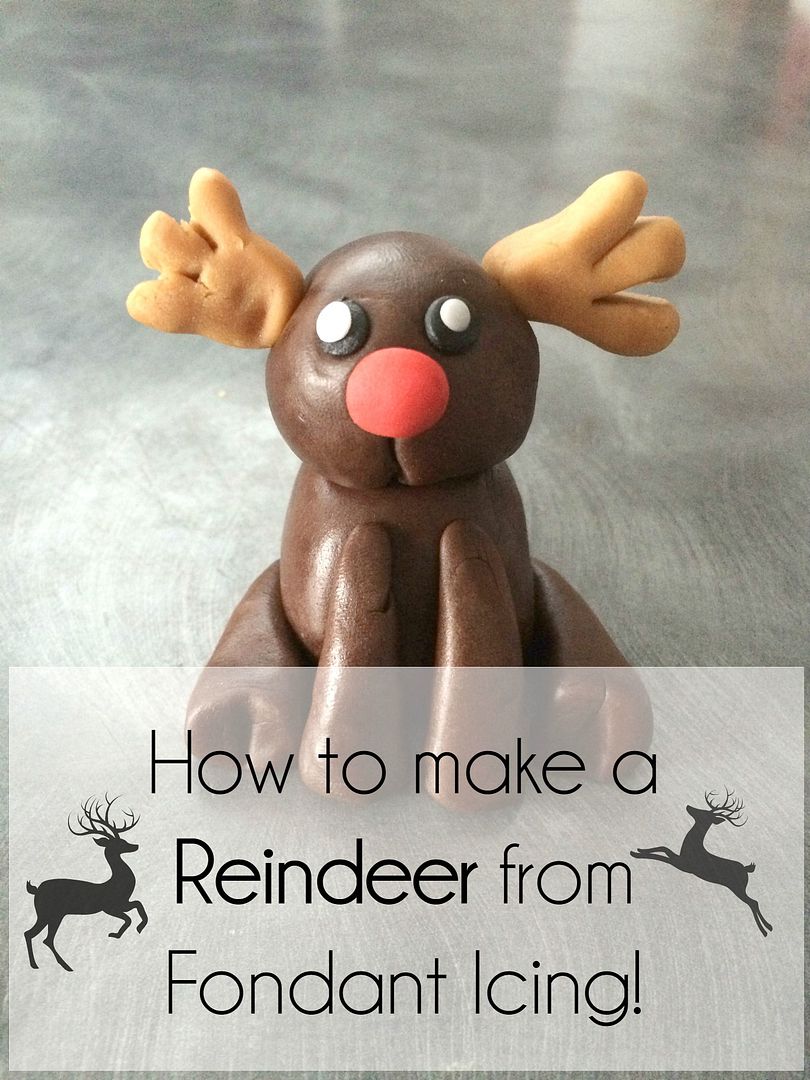 If you're making a Christmas themed cake or even cupcakes, you might be wanting to make yourself some fondant toppers to go on top- well look no further, here I am to teach you how to make one of Santa's Reindeers from fondant icing!
You will need:
Brown fondant icing
Light brown fondant icing
Red fondant icing
White fondant icing
Cocktail sticks
Flower Leaf tool
Edible Glue (optional)
1. Start with two balls of brown fondant- a larger ball for the body and a smaller ball for the head.
2. Using your hands, mould the body into a "Pyramid" shape.
3. Using your fingers, mould four legs out of fondant. Roll balls of fondant into sausages and then shape to look like legs. Wrap two around the bottom of his body and stick with edible glue (unless your fondant is moist, then you should be able to mould them together without glue)
4. With the other two legs, using edible glue if needed, mould them to the front of his body to look like below.
5. Using your flower leaf tool, indent the reindeer's hooves.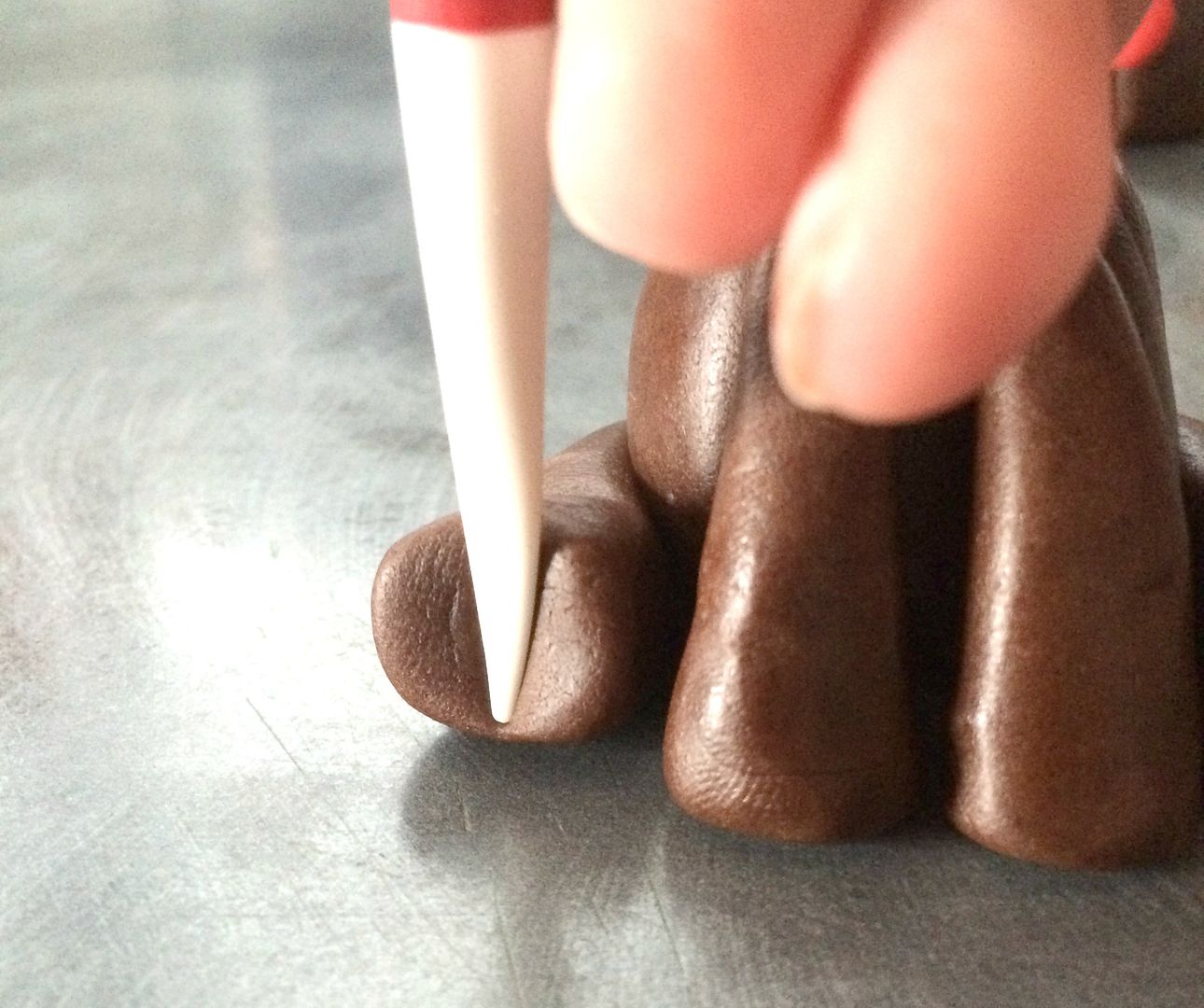 6. Then we'll move on to his head! Take a tiny piece of red fondant and mould into a little nose (you can use black if you don't want a Rudolph!). Apply to his face with edible glue, if needed.
7. Using your flower leaf cutter, indent a line from his nose downwards to create a little mouth for him.
8. Make two eyes out of black fondant, then apply two small dots of white fondant to give them a bit more character!
9. Make two small teardrop shapes out of your lighter brown fondant. These will be his antlers!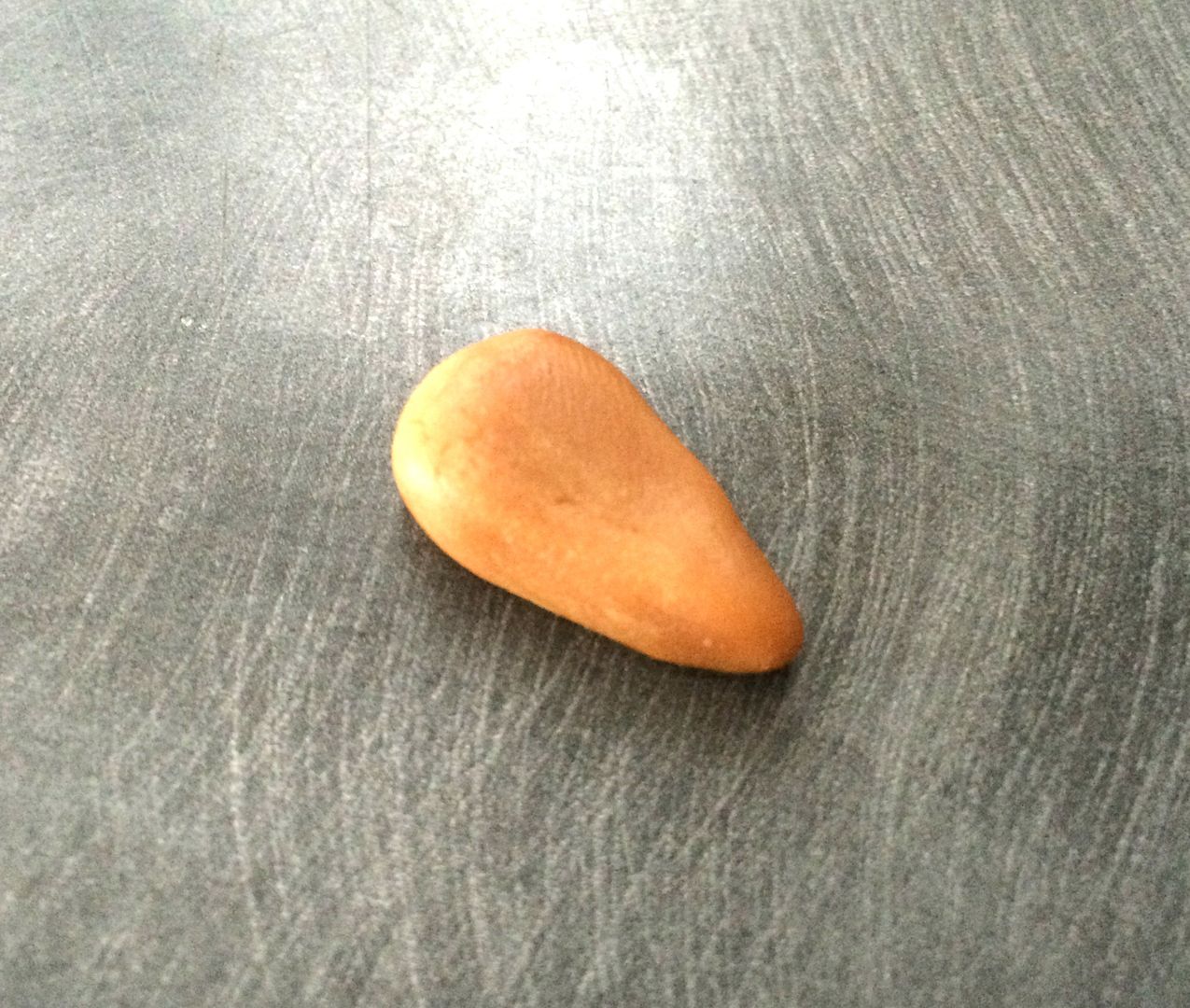 10. Using a small knife, cut the edges into three and spread them apart to look like below:
11. Do for both, then apply to your reindeer's head using broken up cocktail sticks.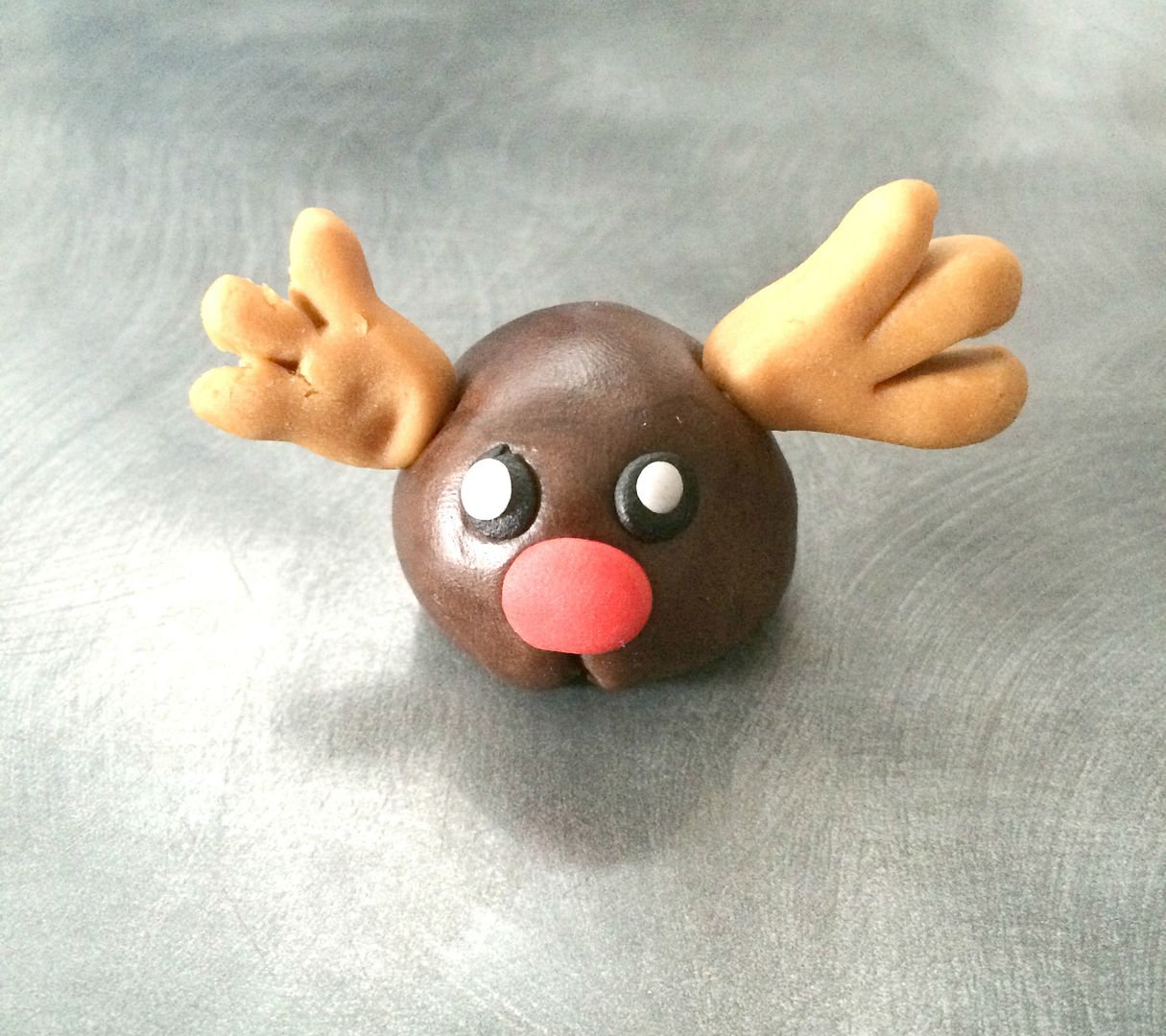 12. Push a cocktail stick into the body to support the head as below. Measure how big the head is and cut the cocktail stick to size. You want the cocktail stick to go roughly 1/2 to 3/4 of the way through the head. Too small and the head will collapse, too big and it will stick out of the top!
13. Apply to head to the body and make sure it sits steadily. For some extra hold, you could apply some edible glue to the bottom of his head so that it will glue to his body.
What do you think?! Let me know if you make my little Rudolph, I'd love to see your versions! You can tweet me
@CakeyDreamer
on Twitter or use the hashtag
#cakeydreamerbakes
on Instagram!