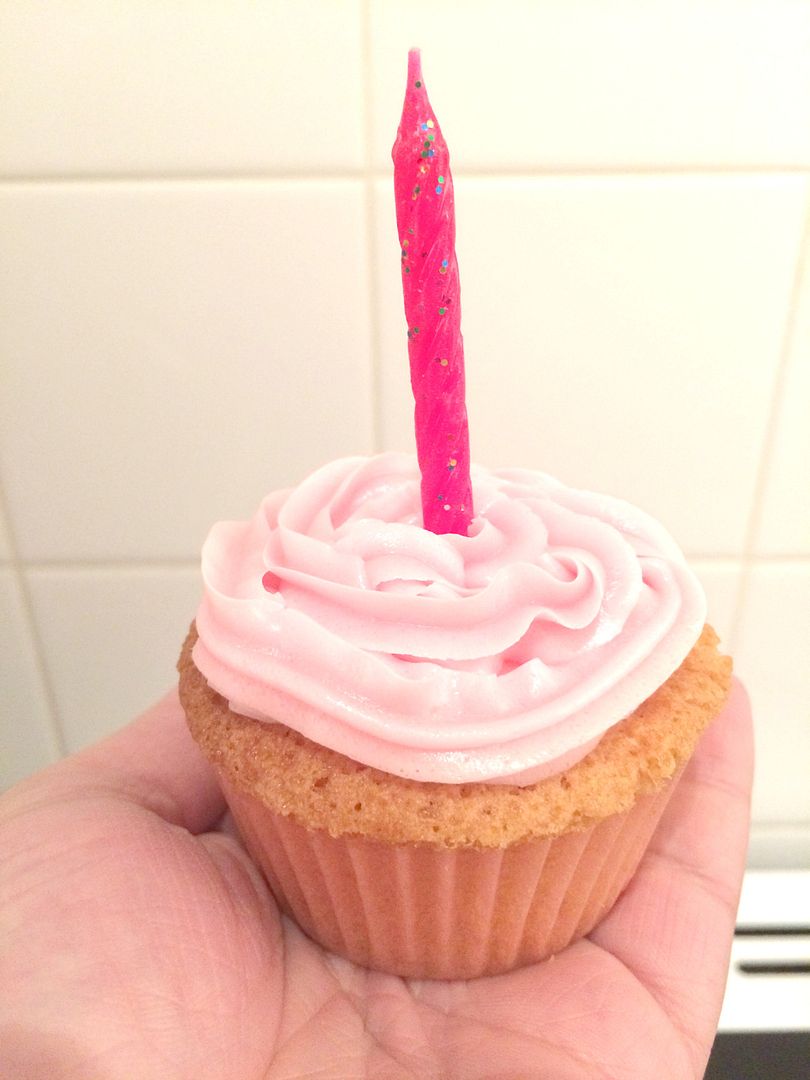 Today marks 1 whole year of Cakey Dreamer. I can't actually believe it because in a weird sense, it feels like I'm still a complete "newbie" to this whole blogging world so to think I've been doing this for an entire year is just crazy!
You can read my first ever post
here, my Christmas Tree Cupcakes!
Since that day, I have had SO many great experiences, I've gotten to know some amazing bloggers who I can now call friends, I've been given some amazing opportunities, I really feel like I've gained new skills and what's more- I've been able to entertain YOU!
To think that a year ago, there were so many of you that I didn't even know and look at us now!
I really, really hope that you've enjoyed the past year of Cakey Dreamer, I know I've really enjoyed every moment of writing this blog. Hopefully I can continue to write blog posts you will all enjoy!
If I keep talking I'm going to turn this into a rambly & soppy post so I will finish by sharing with you some of my favourite posts from this past year.
If you have any favourite posts of mine that you don't see on the list, please let me know in the comments so I know what to create more of!
Magic Kingdom: Be our Guest Review
(and engagement story!)
10 Things I'm Trying to do more of in 2015
The Disney Tag
What a Disney Parks visit means to me
I've Got a Dream...
Cheeseburger Cupcakes
Happy Birthday Lady!
Beauty and the Beast Cake
It's super hard to choose only a few haha!
So, let me just say a big thank you to everyone who reads my blog, whether you've been here for the full year or whether you've recently joined us, it really means so much to me and I'm grateful for every view, every comment, every message, so thank you!
Hope to see you on my next birthday! (P.S, it's MY birthday next Tuesday. Just sayin'.)