If you're making a Christmas themed cake or even cupcakes, you might be wanting to make yourself some fondant toppers to go on top- well look no further, here I am to teach you how to make an adorable Snowman from fondant icing!
Skill Level:
Easy!
You will need:
White Fondant
Black Fondant
Your choice of colour fondant (for his Scarf!)
Orange fondant (I've used yellow because I didn't have any orange fondant!)
Rolling Pin
Cocktail Sticks
Edible glue (optional)
1. Make two balls of White fondant, a larger one for the body and a smaller one for his head.
2. Put a cocktail stick into the Snowman's body and measure it up against the head- you want to cocktail stick to only go 1/2 to 3/4 of the way into his head. Too short and the head won't have enough support, but too long and the stick will poke through the top of his poor head!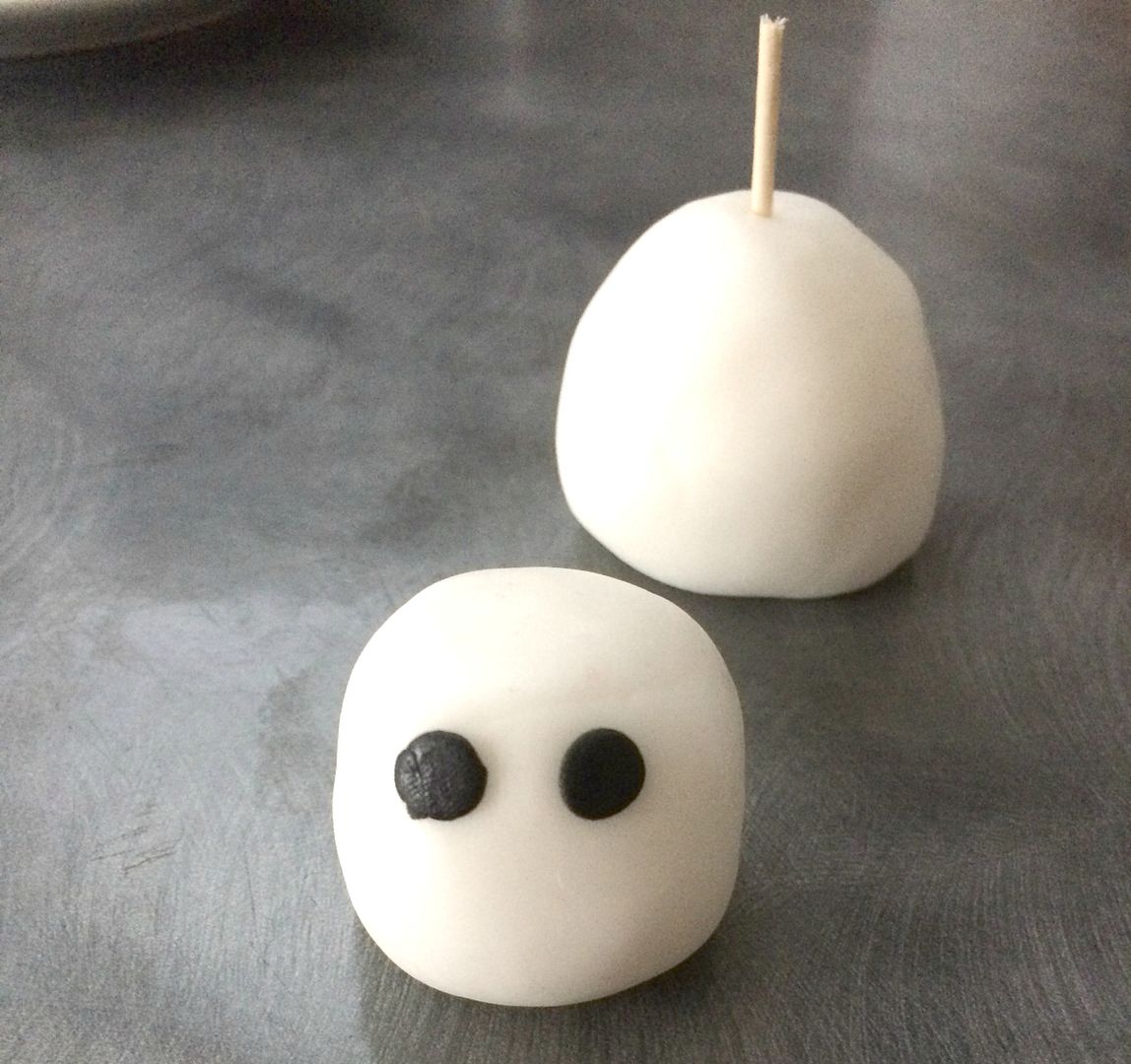 3. Before you attach the head, use two small dots of black fondant and attach to his head for his eyes. Then slide his head onto the cocktail stick.
4. Use your rolling pin to roll out your fondant for his scarf- I chose red, but you can choose any colour you like!
5. Cut a long line of fondant, not too wide!
6. Wrap his new scarf in between his head and his body, where his "neck" would be!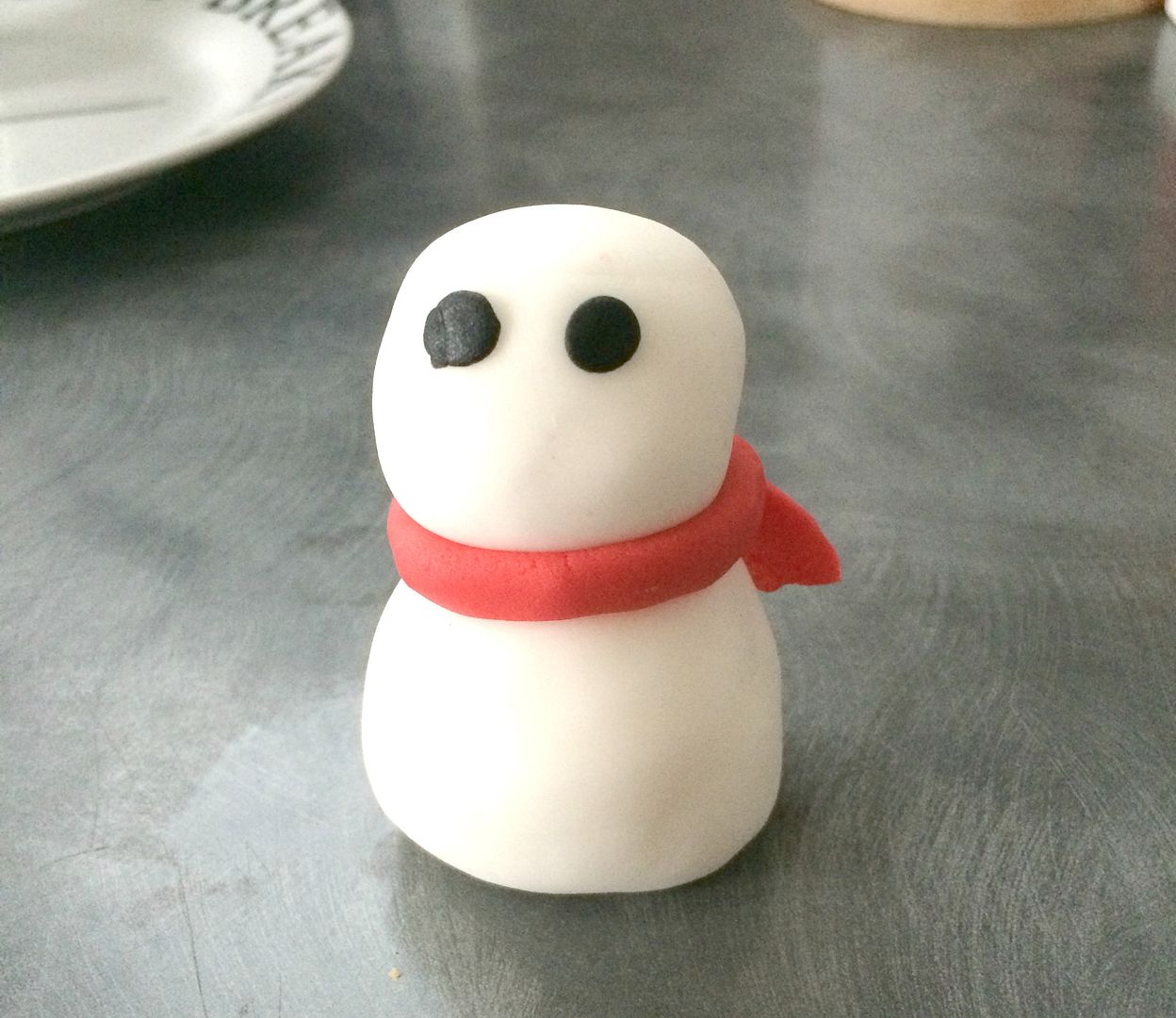 7. To make his hat, take a small amount of black fondant and roll into a ball. Using your hand or a rolling pin, flatten but make sure it stays fairly thick for the rim of his hat.
8. Then, take another small ball of black fondant and mould into a top hat shape- it's up to you whether you want it more square or more rounded.
9. Apply to his head using edible glue- or if your fondant is moist enough, you should be able to mould it to his head.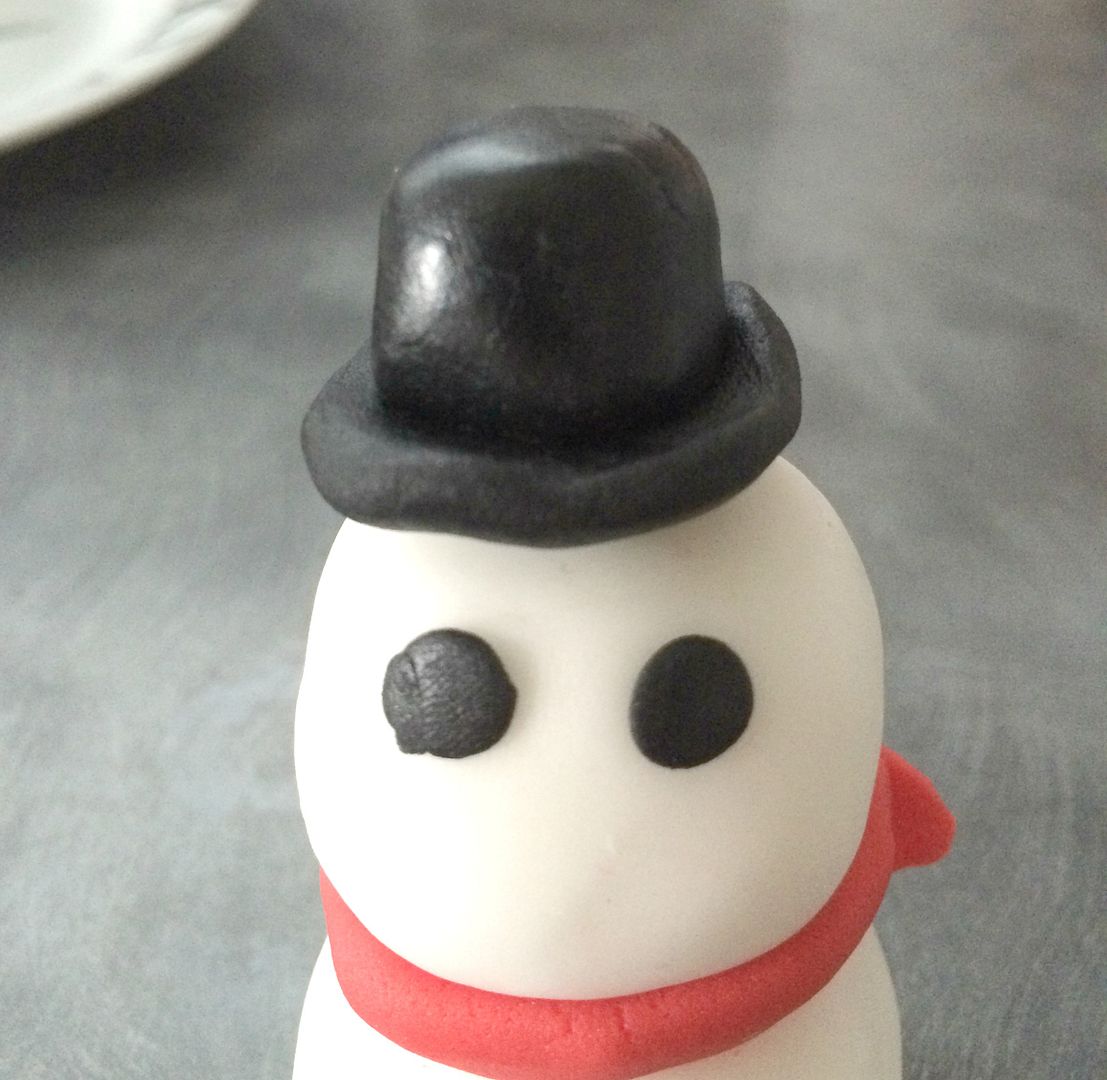 10. To make his nose, mould a cone shape out of orange or yellow fondant. To apply to his face, break off a teeny tiny part of a cocktail stick and slide half into the orange fondant, then slide the other half into his face.
11. Then, add on his other decorations using black fondant- remember his button mouth and his buttons on his body!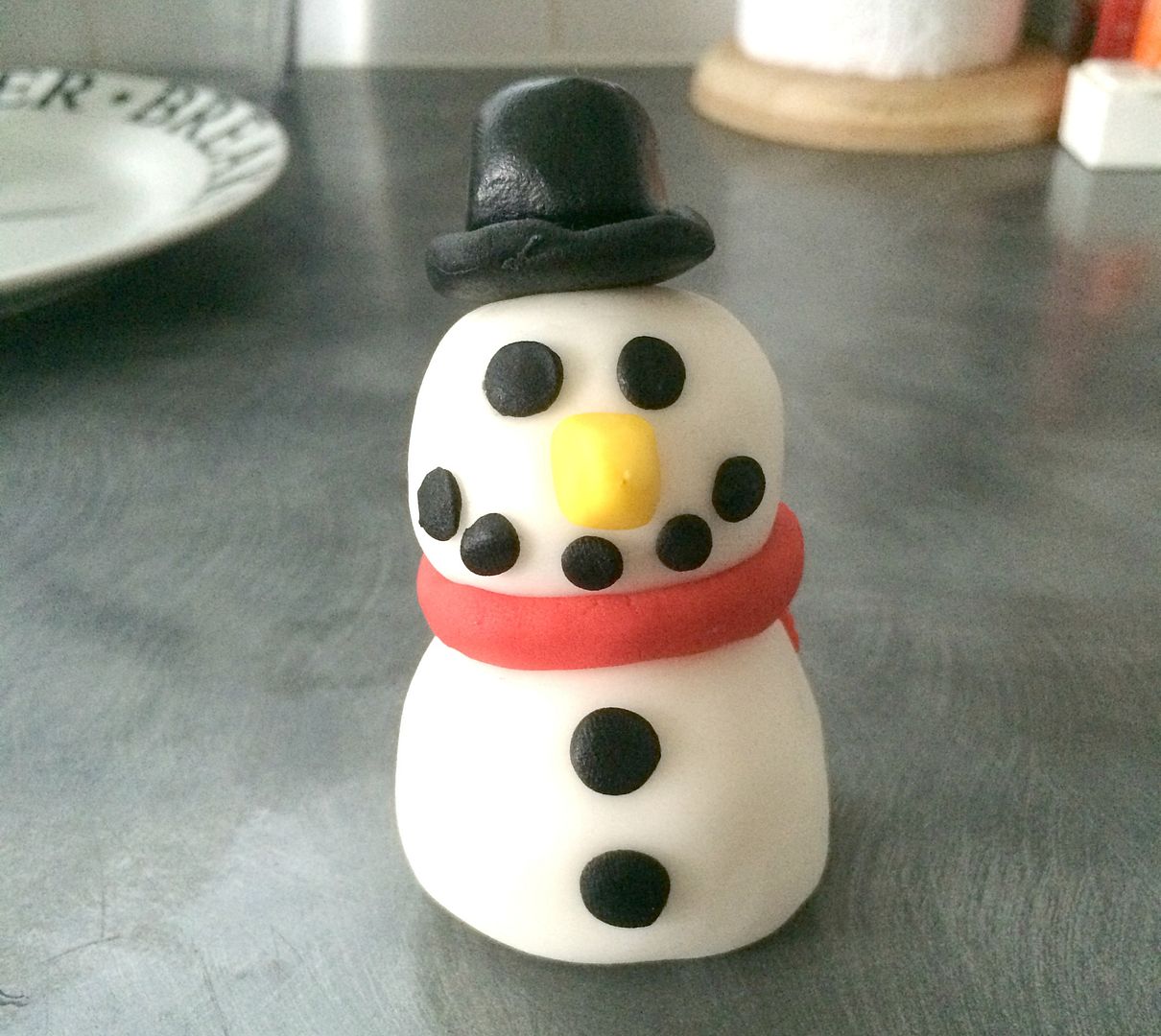 There you have it! A super easy fondant snowman that absolutely anyone can make.
What do you think? Let me know if you make the Snowman, I'd love to see your versions! You can tweet me
@CakeyDreamer
on Twitter or use the hashtag
#cakeydreamerbakes
on Instagram!