Last year, I bought some craft supplies to make my own Christmas cards and then for some reason never got around to it! This year though, I was determined to make the most of it and so decided on this simple Santa Claus & Elf design.
They're so simple I thought I would share with you how to make them!
Santa Claus Cards
You will need:
Red Cards & Green Envelopes (I bought mine from Hobbycraft)
Black Card/Paper
White Card/Paper
Gold Glitter
Ruler
Black Pen
Glue
How to make:
1. Measure how long your red card is and cut your white card to length to make the strip down the front of Santa's suit.
2. Glue the white card to the Red card and using a ruler, draw a straight line down the middle of the white card.
3. Draw little buttons onto the white card to make it look like a proper jacket!
4. Measure how wide your red card is and cut your black card to length to make Santa's belt!
5. Glue the black card onto the red card.
6. Cut out a square from the white card. You'll then need to cut a small square inside to make Santa's belt buckle.
7. Cover one side of the belt buckle with glue and then sprinkle and cover with gold glitter!
8. Glue the other side of the belt buckle to the card.
9. Leave to dry.
10. Send out your cards and let everyone marvel over how lovely your handmade cards are!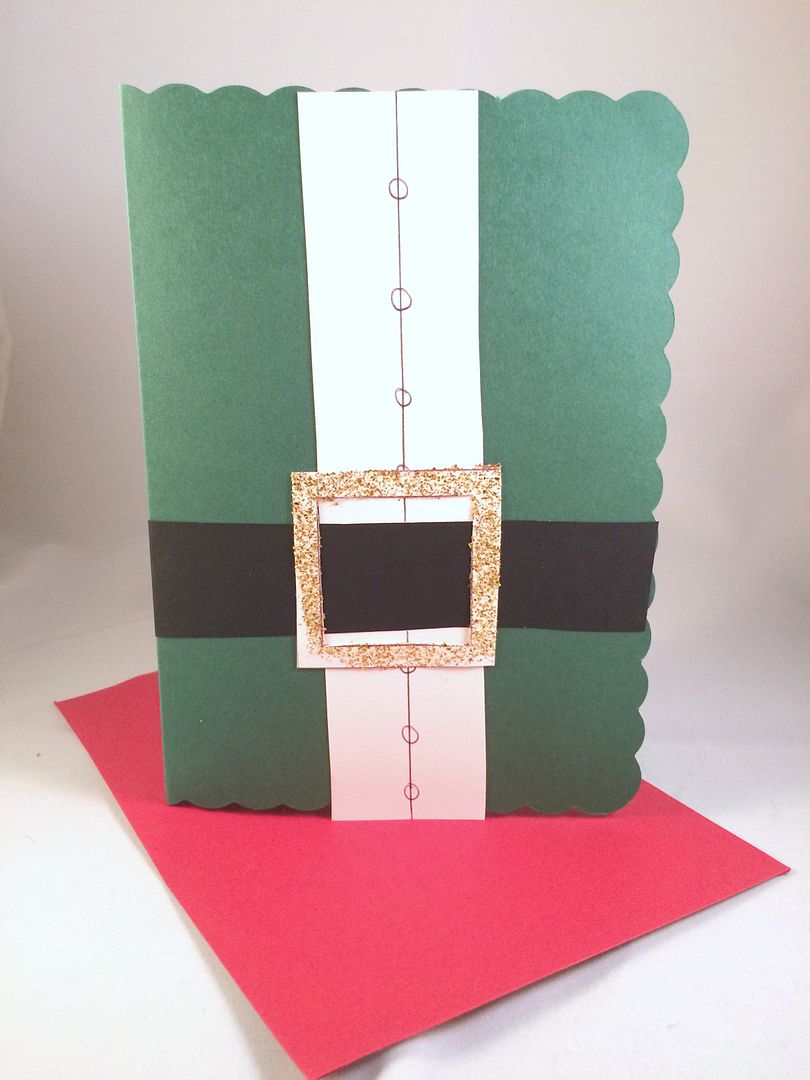 Elf Cards
For the Elf cards, use your Green cards with the red envelopes and follow the same steps as above!
Let me know if you make these, I'd love to see them! People love to see handmade cards, they help to show how much people mean to you, even if they don't come out great, you've still taken the time and effort to make something for someone!