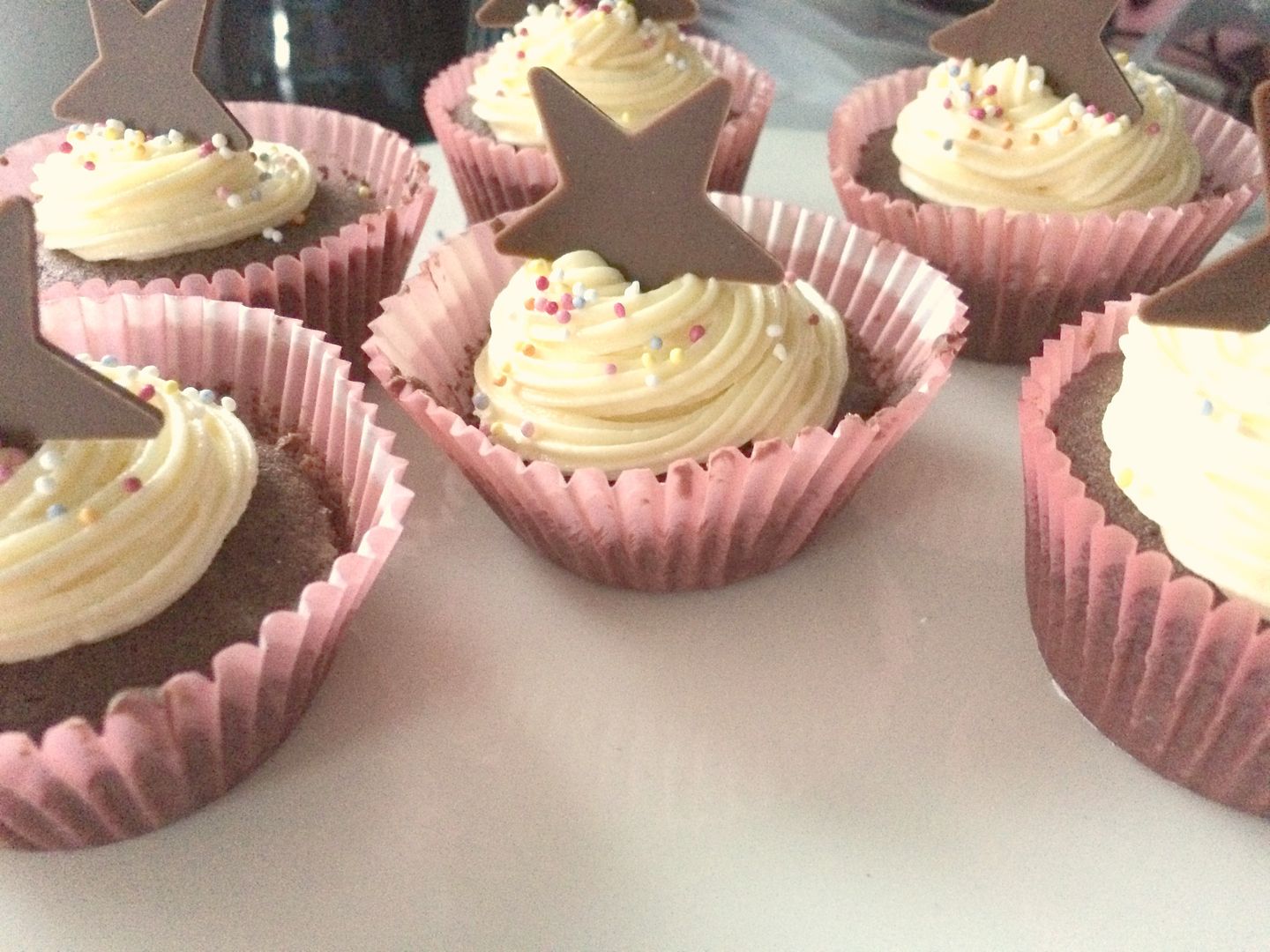 Salted Caramel always seems to be a big thing during Christmas doesn't it? Lately I've been loving Costa's Salted Caramel Brownies and I know they also do a salted caramel cappuccino, so people definitely seem to associate Christmas with it!
With that in mind, this weekend I decided to hop on the ol' bandwagon and make my own Salted Caramel cupcakes.
The cupcakes themselves are just chocolate cupcakes, topped with Salted Caramel buttercream that I made using
Sugar and Crumbs Salted Caramel flavoured icing sugar.
I then topped them with
Dr Oetker's Milk Chocolate stars
to add a more "christmassy" feel, but you can add whatever you like to them!
These cupcakes would be perfect for a subtle christmas snack, perfect for those Scrooge's in your life!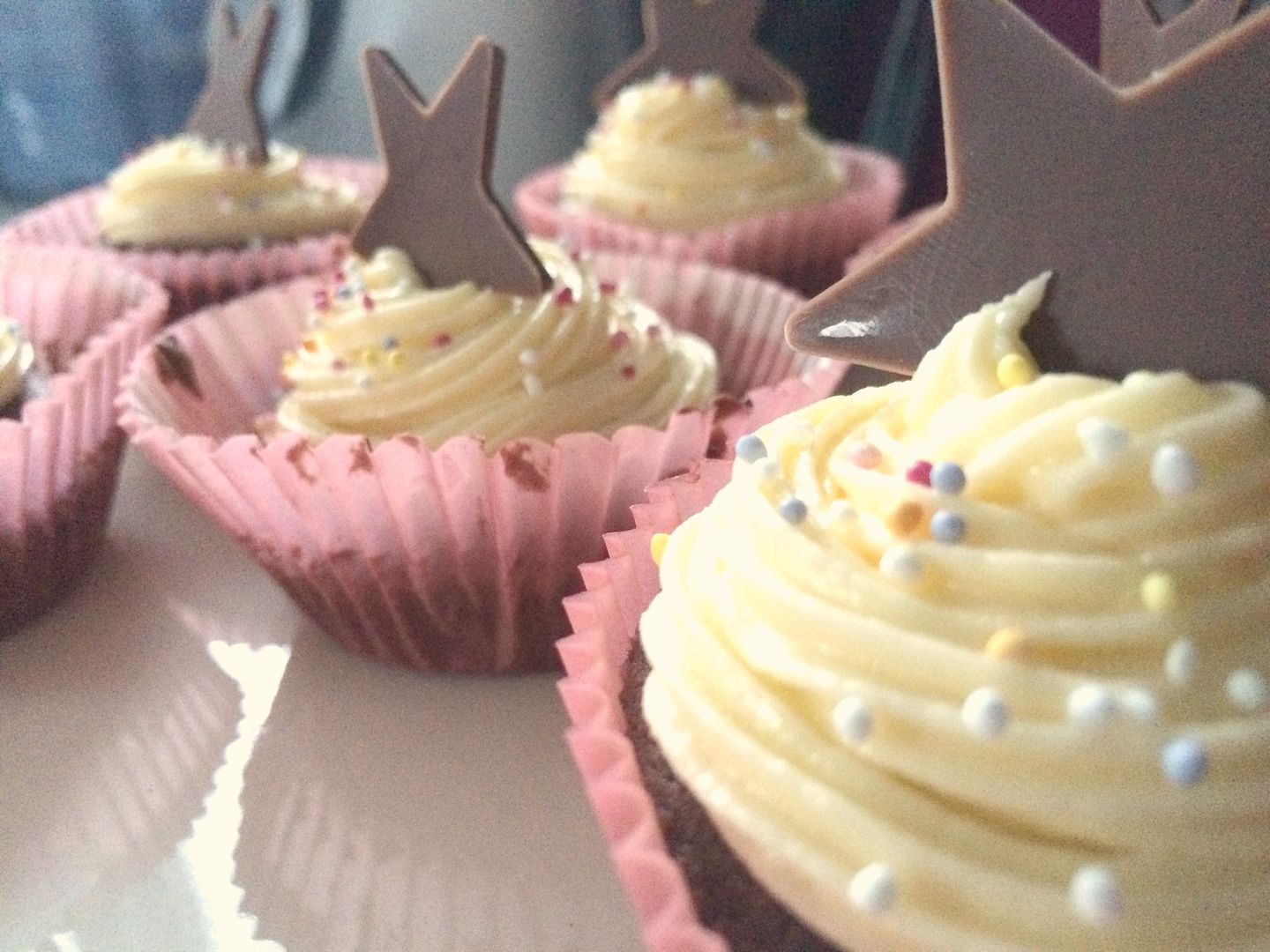 Ingredients:
For the Cupcakes (makes around 20 cupcakes)
175g Butter
175g Caster Sugar
2 Eggs
175g Self Raising Flour
1 tsp Baking Powder
3 tbsp Cocoa Powder
For the Frosting:
100g Butter
175g Sugar and Crumbs Salted Caramel Icing Sugar
Dr Oetker's Milk Chocolate stars- or whatever you want to decorate with!
1. Preheat the oven to 160 Degrees Celsius and line a baking tray with cupcake cases.
2. Mix together the butter and caster sugar in a mixing bowl.
3. Add the eggs and mix in well.
4. Sift the flour and baking powder and stir in to mixture.
5. Sift the cocoa powder and add into the mixture.
6. Using an ice cream scoop or two tablespoons, spoon the mixture into each case, ensuring an even amount is in each case.
7. Bake for 25-30 minutes or until a skewer inserted comes out clean.
8. Leave to cool completely before attempting to frost.
9. For the frosting, simply mix together the butter and icing sugar- make sure you sift the icing sugar before you use it! Just a quick note- Sugar&Crumbs icing sugars are VERY strong, so if you want more of a subtle hint of salted caramel, dilute it with normal icing sugar.
10. Once the cupcakes are cool and the frosting is ready, pipe onto the cakes using a star nozzle.
11. Decorate however you wish!
12. Serve and enjoy!
As always, let me know if you do make these, I really would love to see them!