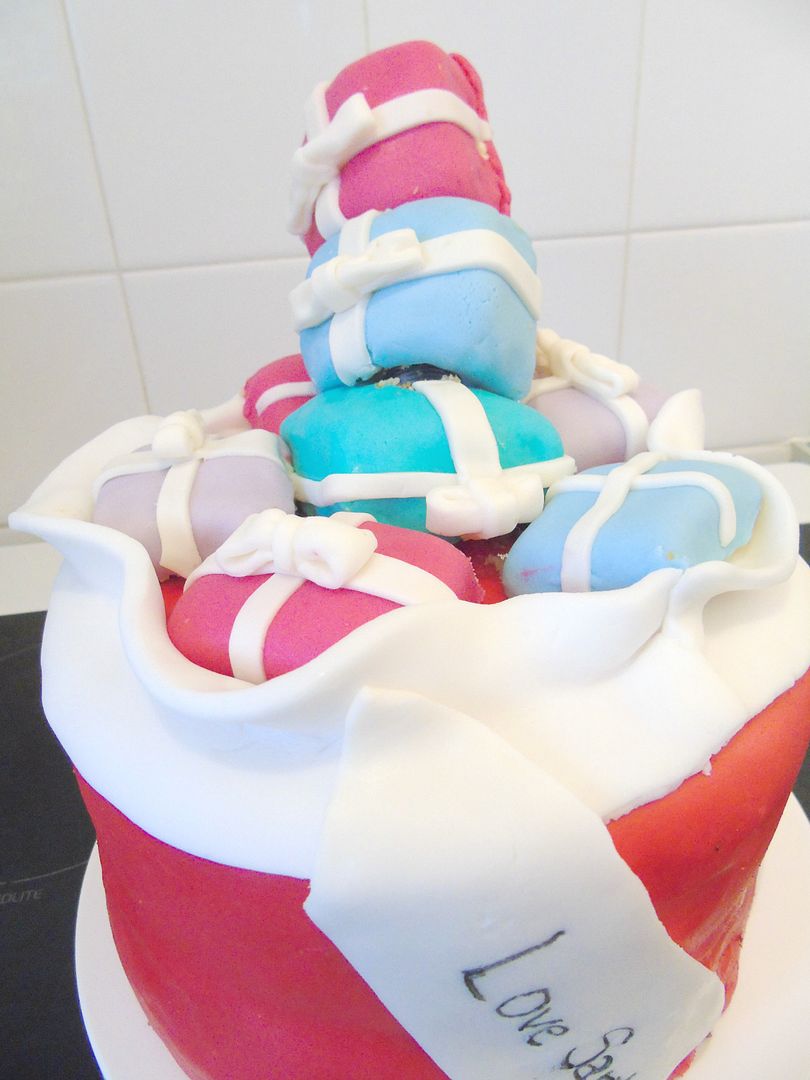 So when I decided to make a cake for Christmas Day, it should have been something simple. Maybe a cute little white cake with "Merry Christmas!" written on it.
Maybe a cute little Santa Claus with a reindeer and a Christmas tree.
But nope, I think we all know by now that that's not how I work- I like to be adventurous and challenge myself.
I decided to make a Santa's sack- but not just any old Santa's sack. I wanted to make a Santa's sack with the presents falling into it, a defying gravity cake as they're called.
And I'm very pleased to say that I did it!!!!!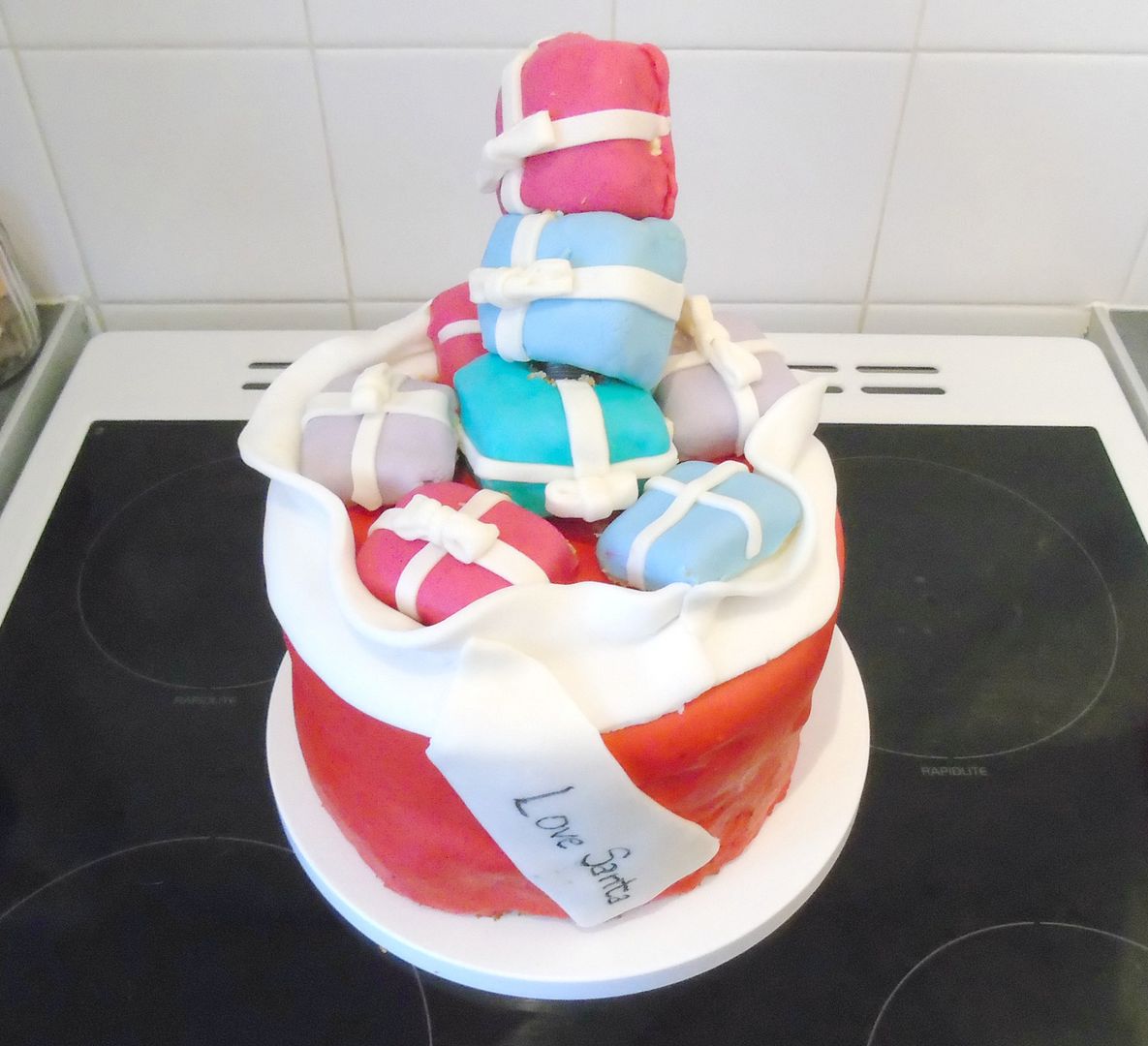 I baked two 8 inch round cakes and sandwiched them together with buttercream and jam to create a huge Victoria's sandwich (I only recently discovered they're named after Queen Victoria, am I late to that party?).
Then I covered the cake with red fondant and added a strip of white fondant around the top to create the sack effect.
After that, I baked a 10 inch square cake and cut it into small squares and covered them in fondant for the presents (yep, those presents are also tiny cakes!).
To make the cake "defy gravity" (which always makes me think of Wicked), I used the Cake Frame I bought at the
Cake and Bake Show.
I was expecting it to be super hard to attach my cake to the frame but it was so easy, I definitely recommend the Cake Frame if you want to try to make a cake like this.
Please let me know what you think, I'd love to hear your thoughts! I definitely don't think it's perfect but I'm pretty proud of this cake!